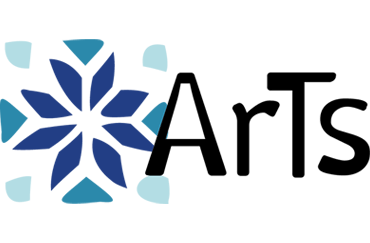 Culture and Resistance (Arabic Version)
Elias Sanbar, Emile Saba, Raeda Ghazaleh and Amal Murkus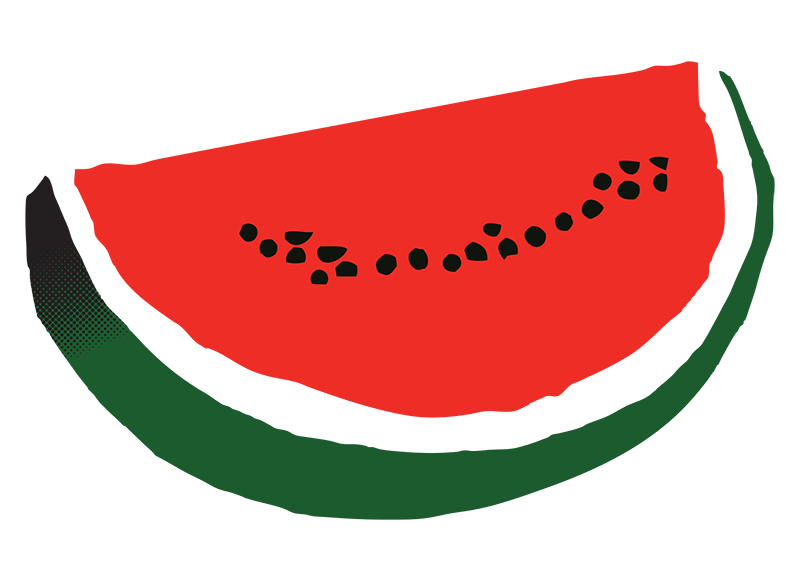 Event date : 30/06/2021
Start time (UK) : 5:30 pm
Start time (Palestine) : 7:30 pm
Approximate running time : 1 hour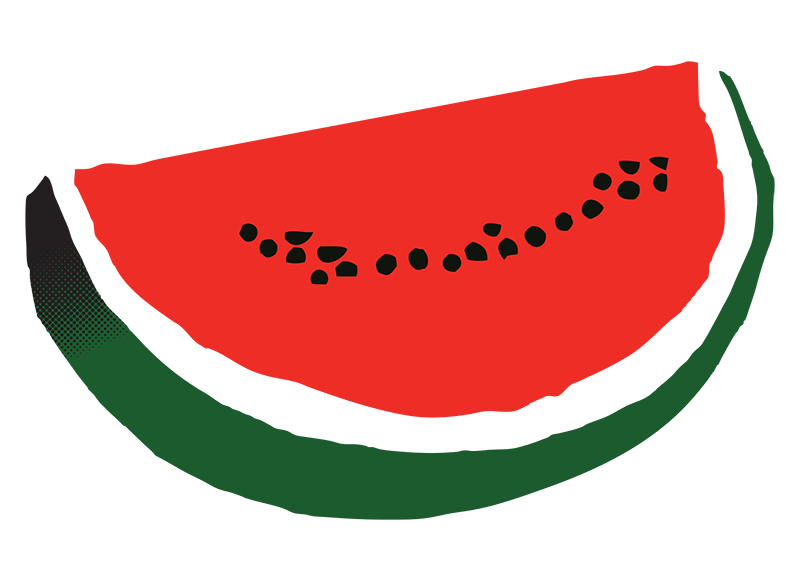 ثقافة ومقاومة
الياس صنبر، أمل مرقس، رائدة غزالة، إيميل سابا
تاريخ الحدث: 30/06/2021
الوقت: 7:30 مساءً (توقيت فلسطين) / 5:30 مساءً (توقيت بريطانيا)
مدة العرض: 1 ساعة
يبحث مهرجان بيت لحم الثقافي في دور الثقافة في هذه الأوقات الصعبة. كيف يستمر الفنانون والممارسون الثقافيون في العمل؟
 صورة © خالد حوراني
يبحث مهرجان بيت لحم الثقافي في دور الثقافة في هذه الأوقات الصعبة. كيف يستمر الفنانون والممارسون الثقافيون في العمل؟ هل يمكن أن يستمر الإبداع في الازدهار وأن يساعد في تزويد العالم بفهم أعمق لتجارب ومخاوف الفلسطينيين؟سيشارك المتحدثون من فلسطين خبراتهم وأفكارهم حول كيف يمكن للفنانين الاستجابة للسؤال وكيف يفعلون ذلك.ستتم حلقة النقاش مباشرة على منصة "زووم – "Zoom على الساعة 5:30 مساءً (توقيت بريطانيا) / 7:30 مساءً (توقيت فلسطين)، وذلك يوم الأربعاء 30 حزيران 2021.
الياس صنبر، سفير فلسطين لدى اليونسكو
إيميل سابا، مخرج مسرحي
رائدة غزالة، مخرجة مسرحية
أمل مرقس، مغنية وممثلة
هذا النفاش سيكون باللغة العربية. وفي الأيام القادمة، سيكون نقاش باللغة الفرنسية. مهرجان بيت لحم الثقافي عبارة عن منصة ومساحة غير سياسية ومستقلة للفنانين والممارسين الثقافيين للتعبير 
The Bethlehem Cultural Festival examines the role of culture in these difficult times. How do artists and cultural practitioners continue to work? Can creativity continue to flourish and can it help to provide the world with a deeper understanding of the experiences and fears of Palestinians?
Panelists from Palestine share their experiences and thoughts about how artists can and do respond.
The discussion will take place live on Zoom at 1730hrs UK / 1930hrs Palestine on Wednesday 30 June 2021.
Elias Sanbar, Palestinian ambassador to UNESCO
Emile Saba, theatre director
Raeda Ghazaleh, theatre director
Amal Murkus, singer and actress
This discussion will be in Arabic. Future dates will include a discussion in French.
Download Arabic translation about this talk
The Bethlehem Cultural Festival is a non-political, independent platform for artists and cultural practitioners to express themselves freely. The Festival may not always agree with views expressed.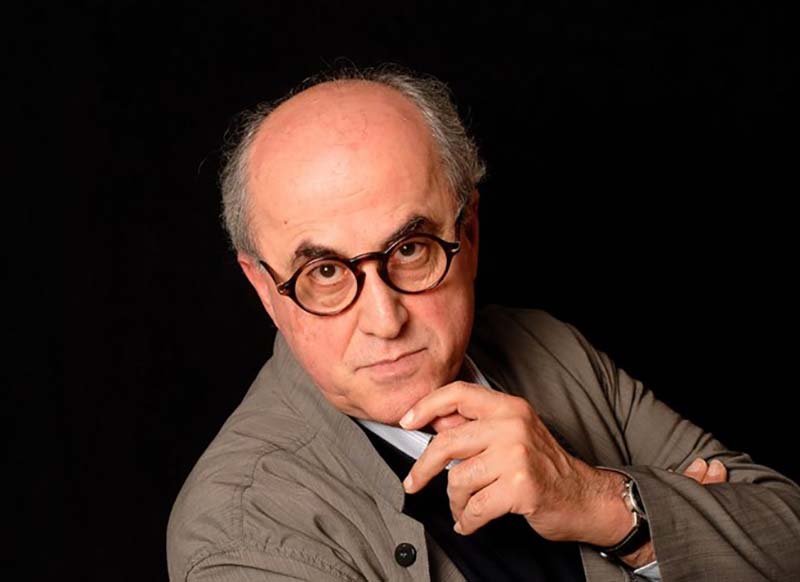 Elias Sanbar
Elias Sanbar is a Palestinian historian, essayist, translator and diplomat. Since 2006 he has been the Palestinian ambassador to UNESCO. Sanbar co-founded La Revue d'Études Palestiniennes [The Journal of Palestine Studies] in 1981 and was the journal's editor-in-chief for 25 years. He has translated the poetry of Mahmoud Darwish into French. Sanbar's book The Palestinians was the 2015 winner of the Palestine Book Awards.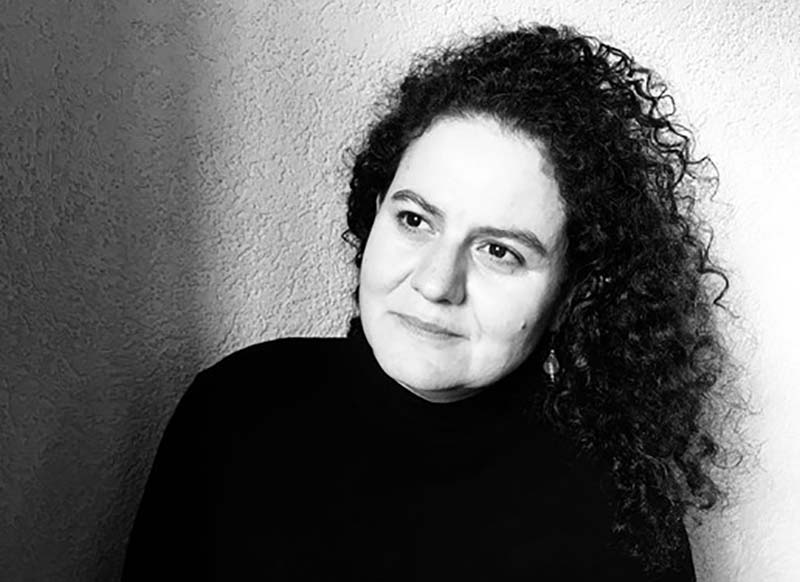 Raeda Ghazaleh
A theatre director and actress; co-founder of Inad Theatre and Al-Harah Theatre in Beit Jala, where she was artistic director until 2016. She directed and acted in many plays in Palestine, Europe, and America. Recent directing work includes the Palestinian National Theatre's production of The Story of Zahra, a theatrical work she adapted with the American writer Matthew Spangler, from Hanan Al-Sheikh's novel; and Jihan's Smile with Al-Harah Theatre. Her new work for children with Al-Harah Theatre will open at the Palestine International Theatre Festival for Children and Youth in October 2021. Previous directing work included Confinement; Making Senses; Do You Still Love Me? and Hanin Al Bahar. She acted in David Hare's Stuff Happens at the Royal National Theatre in London. Her most recent acting role was with Khashabi Theatre in Other Places. She directed the television series, Joking Seriously, in 2005. Ghazaleh received her MA in Theatre Directing from the Central School of Speech & Drama in London, where she also worked with the Royal Court Theatre.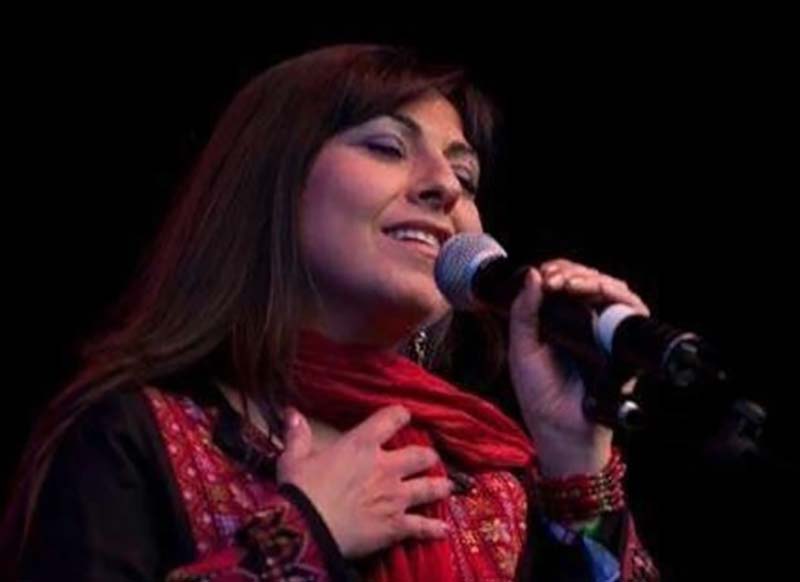 Amal Murkus
Singer and actress of international renown as well as a producer, song-writer and a host of numerous cultural and artistic TV & Radio shows. Amal was born in the Galilee, the north-western part of historical Palestine (Israel today), in 1968, and she's part of the native Palestinian minority who remained in their homeland.
She graduated from Beit Tsvi Conservatory for Performance Arts and later from The Musrara Conservatory for Art for Social Change. She started singing at an early age on different occasions, at school as well as local and national festivals.
She's the daughter of Nimer Murkus, a Palestinian leader, author and educator, and Nabeeha Murkus, a human rights activist and a feminist leader.
Amal is a leading pioneer Palestinian singer and actress who has devoted her career to promoting Palestinian music and culture. She has been deemed "one of the most beautiful voices of the 20th century" and "Fayrouz of Palestine." Murkus has created and released five albums of songs as well as many single releases and collaboratoins, all inspired by authentic Arab and Palestinian poetry and tunes, world music rhythms and styles, tournig the world with her music.
Her extensive vocal range and creative talents enable Murkus to perform in a wide range of genres, from traditional Arab to modern popular Western styles, which paved the way for numerous collaborations with international artists from different styles such as Mercedes Sosa, Joan Baez, Robert Wyatt, Enzo Avitabile, Stadio, to name a few.
Amal is often associated with iconic Palestinian poets from the Galilee, who were referred to as the "Poets of Ressistance", these poets include iconic figures like Mahmoud Darwish, Samih Al Qasim & Tawfiq Zayyad. Amal sang, composed and produced many of their works, as well as sharing and co-hosting cultural events with them, respectively.
Murkus has toured the world with her music, performing at international festivals and prestigious venues in Italy, Germany, France, Russia, Tanzania, Spain, Denmark, Bulgaria, Greece, Tunisia, Morocco, Brazil, UK, USA.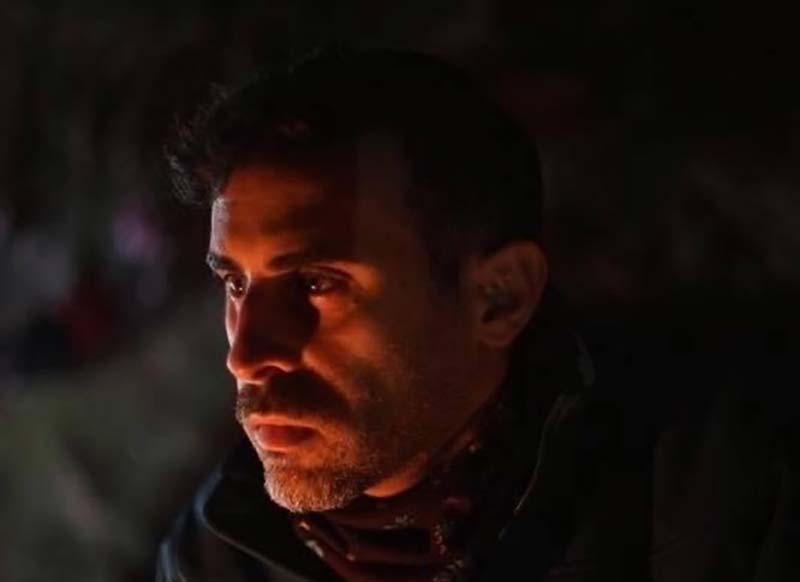 Emile Saba
Emile Saba, is a director and actor from Ramallah, Palestine. He received his MFA degree in Acting from UConn (University of Connecticut).
Directing and acting credits include: Opera Amal (2021)- Amwaj choir group, Ornina and the Ghula (short film 2021) Make a wish (short film / actor), first class (2021) with -The National Palestinian theater, Al Hakwati. (2021), Canan returns (short film 2020), Asimo- circus show (March 2020) with The Palestinian Circus, love on the shelf (play with Ashtar theater 2019), Anonymous (The Odyssey) by Naomi Iizuka, (2019), Jabra (A mono drama about Jabra Ibrahim Jabra, (2019), Peer Gynt (2018), Taming of the Shrew 2018.