Alrowwad Centre for Arts and Culture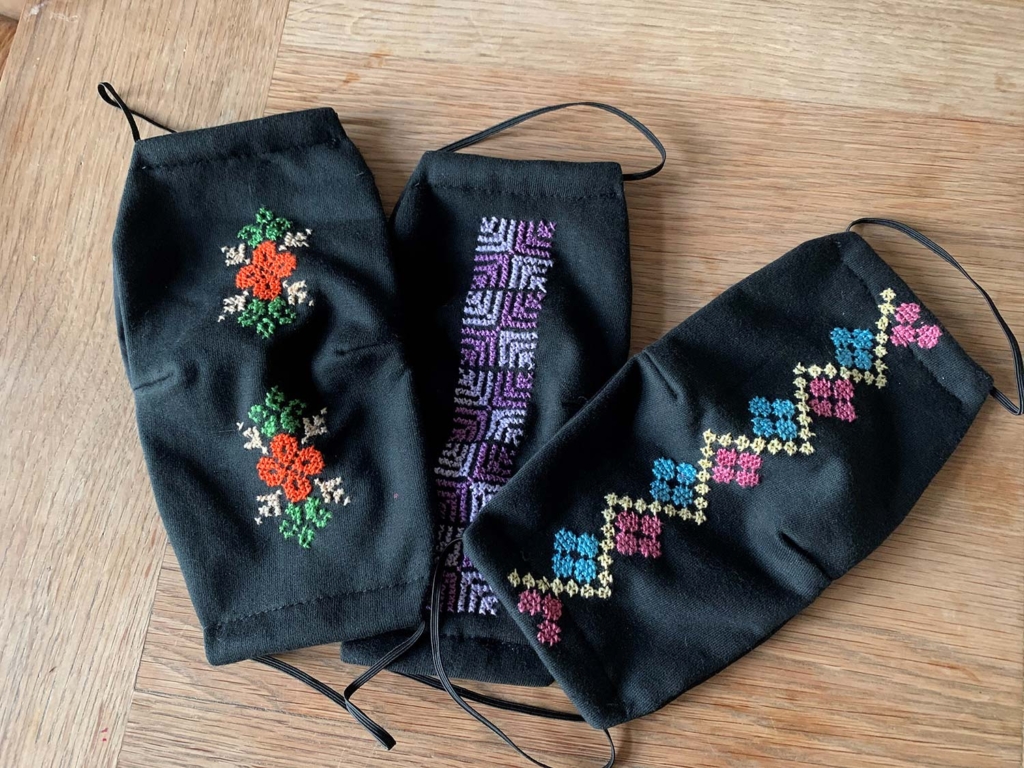 These unique face masks have been individually made by the Women's Unit of Alrowwad Centre for Arts and Culture, under the guidance of Manal Odeh, coordinator of the unit. Friends of Alrowwad UK will be selling these masks from the UK and all money raised will be sent directly to Alrowwad Centre in Aida refugee camp, Bethlehem.
There are two designs to chose from – the Palestinian black and white keffiyeh mask or the hand embroidered mask – a selection of both are shown in the photos. Each mask is different so you may well receive an embroidered mask that differs from the photos – yours will be unique to you. Every mask comes in its own little cotton bag.
Each mask is £10 plus postage and packaging
OUR FACE MASKS