Aref Sayed
About the Aref Sayed (A.S.) Workshop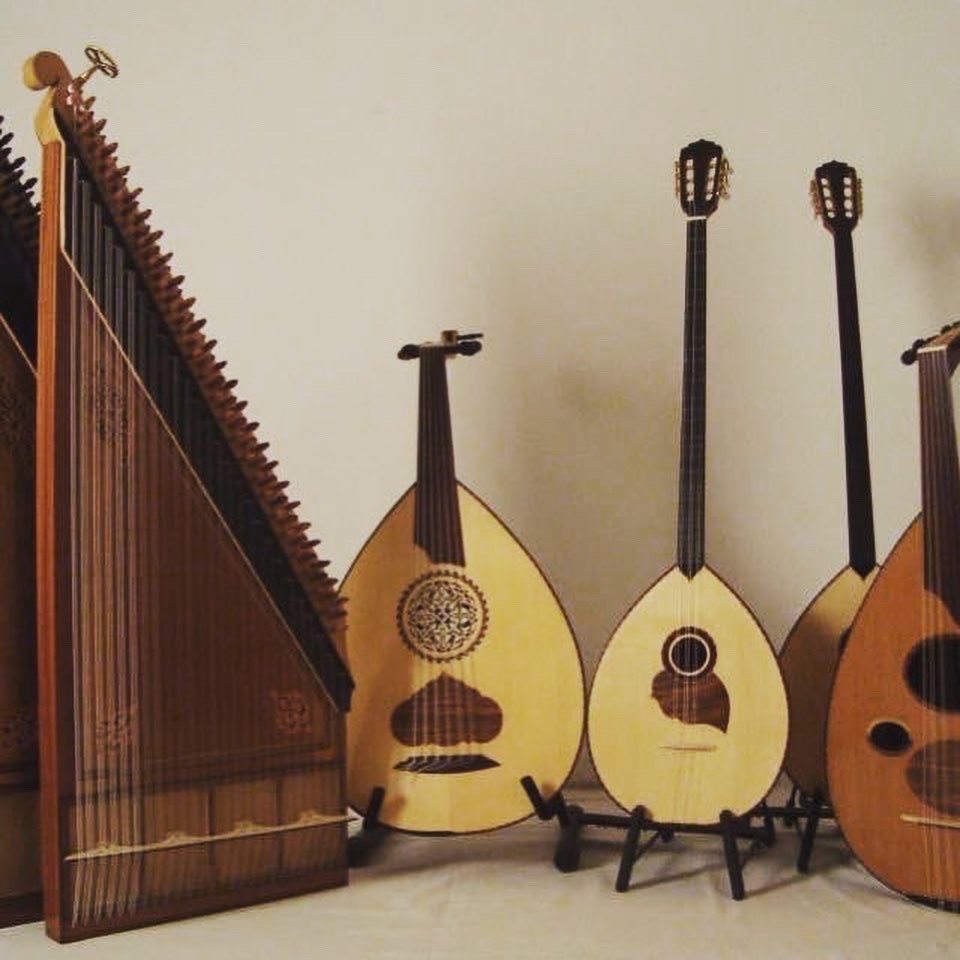 The Aref Sayed Instruments Making Workshop was established in 2015. It is a workshop that is unique of its kind in Palestine, where various wooden musical instruments are manufactured, maintained and repaired: Oud, Qanoun, Buzuq, and all bowed string instruments.
One of the workshop's creative specificities is that it aims to develop high-quality musical instruments, by developing and documenting innovative techniques aimed at minimizing issues with tuning and sound stability, whilst tailoring each instrument to the specific needs and requests of musicians.
knowing that the musician obtains a high-quality instrument specially made according to the artist's request in terms of specifications and personal requirements with documenting the manufacture of each
The instrument-making process is documented using distinctive archiving methods, with the awareness that musical instrument-making is part of an intangible cultural heritage that is passed on from generation to generation, as a valuable distinguishing component of the country's society and culture.
About Aref Sayed
Aref Sayed was born in Jerusalem in 1982 in a music-loving family. His passion for Middle Eastern music led him to learn how to play the violin and the oud at an early age. During his school studies, Aref was also attracted by the art of wood crafting.
Aref's curiosity was stimulated early on, when technical defects and problems he encountered with the musical instruments he played have led him to start experimenting with fixing and maintaining them.
In 2005, Aref enrolled at the Antonio Stradivari School of Violin Making of Cremona (Italy), where he obtained a violin-making diploma. He then obtained a BA in string instrument making at the Hochschule of Zwickau in Germany. Subsequently, under the guidance of renowned Palestinian instrument maker Butrus Bishara, Aref was led to the making of other string instruments such as the oud, buzuq and qanoun and moved to Istanbul to finish his practical training alongside some of Turkey's main instrument makers.
Upon his return to his homeland, Palestine, in 2013, Aref worked for two years in a workshop at the Edward Said National Conservatory of Music's Bethlehem branch.
Since establishing his own highly successful workshop in Bethlehem's neighboring town Beit Sahour, in 2015, Aref Sayed has earned a growing reputation as instrument maker, both locally and internationally. For Aref, the workshop is a first step towards creating in Palestine an Academy for musical instruments making and repair.