Bethlehem Fair Trade Artisans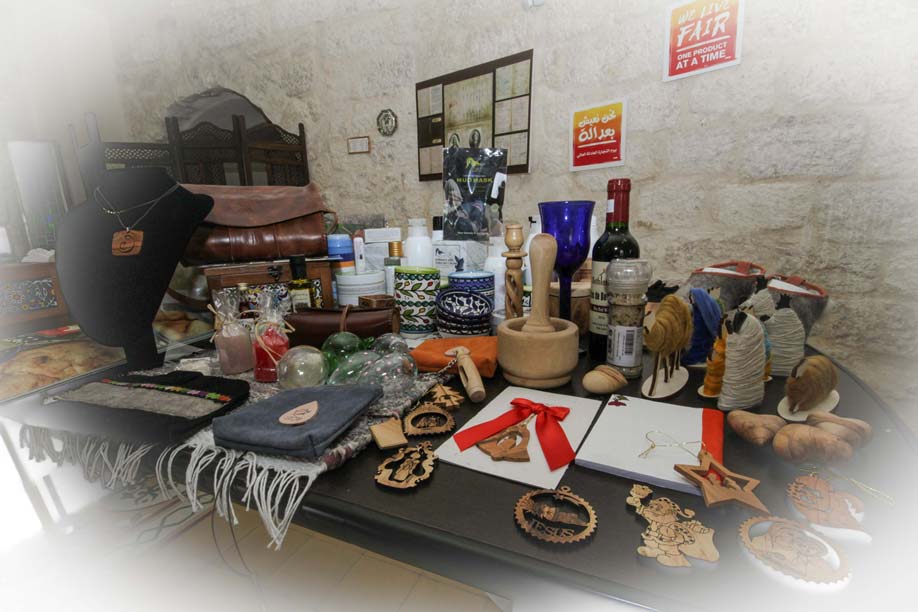 BFTA is a non-profit NGO established in 2009. It works to spread the fair trade message in Palestine and links Palestinian producers to global fair trade markets. In 2015, BFTA became the first guaranteed member of World Fair Trade Organization (WFTO) in the Middle East. WFTO is the largest global network advocating Fair Trade principles.
BFTA's mission to empower the most vulnerable groups in Palestine, and support them to become active agents in their own livelihoods and develop their social rights and their communities. BFTA works with groups specializing in olive wood, embroidery, mother of pearl, olive oil soap, felt wool, and recycled products. BFTA became an umbrella of major support for: 53 family-owned olive wood workshops, ceramics and blown glass factories, 50 women's cooperatives and groups across Palestine working with embroidery, recycled glass, basket weaving and jewelry making, and 4 disabled groups making felt wool products and recycled cards. BFTA successfully reached new markets and doubled sales in the past few years, which has helped to lift hundreds of people out of poverty and sustained their income. By fostering the sustainable development of these communities, BFTA aims to contribute to a global trade structure that benefits marginalized groups.
Unique gifts from the heart of the Holy Land – announcing the launch of our special monthly gift box supporting Special Needs in the Bethlehem district!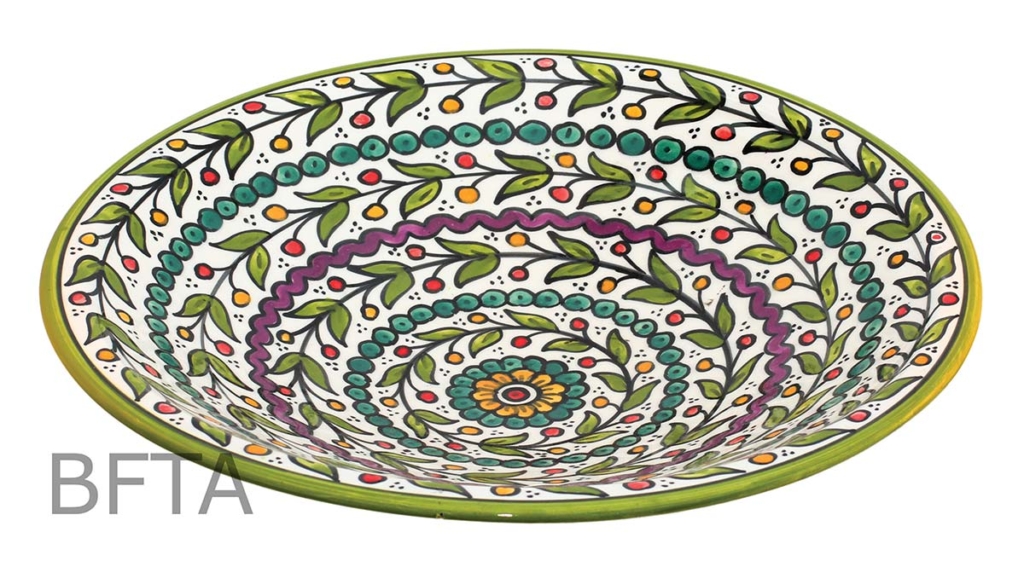 Our BFTA Gift Box from the Holy Land is a very special gift which supports our artisan producers, and benefits all four of our Special Needs centers in the Bethlehem region working with disabled people.  For $50.00 Plus shipping a month   you receive a wonderful gift box containing 5-6 items (with surprises!) from a whole variety of practical items for you and your home – including soaps, candles, cards, embroidery, olive wood. Each month is a different mixture, so you order month after month for new surprises! We are ready to ship out our first monthly boxes in October – will you be our first customers?
Order your own gift box direct from our website
Want to buy a quantity to sell or send onto others? Then contact us for great deals on bulk orders.
Will you support us at BFTA, as we look to support our vulnerable people, by ordering these products?
Lastly – are you ready for Christmas? Of course we have all our usual seasonal items for you to order on our website. Our creative artisans are ready – now is the time to put your order in and continue your support. Since you are not able to visit in person, Your Christmas gift can  be delivered to your home address, you can also order a gift box for someone special and have it delivered to the address directly.  Payment through Pay Pal will make your order easily processed.