LONDON LIVE (FRIDAY)
Friday 3rd December 2021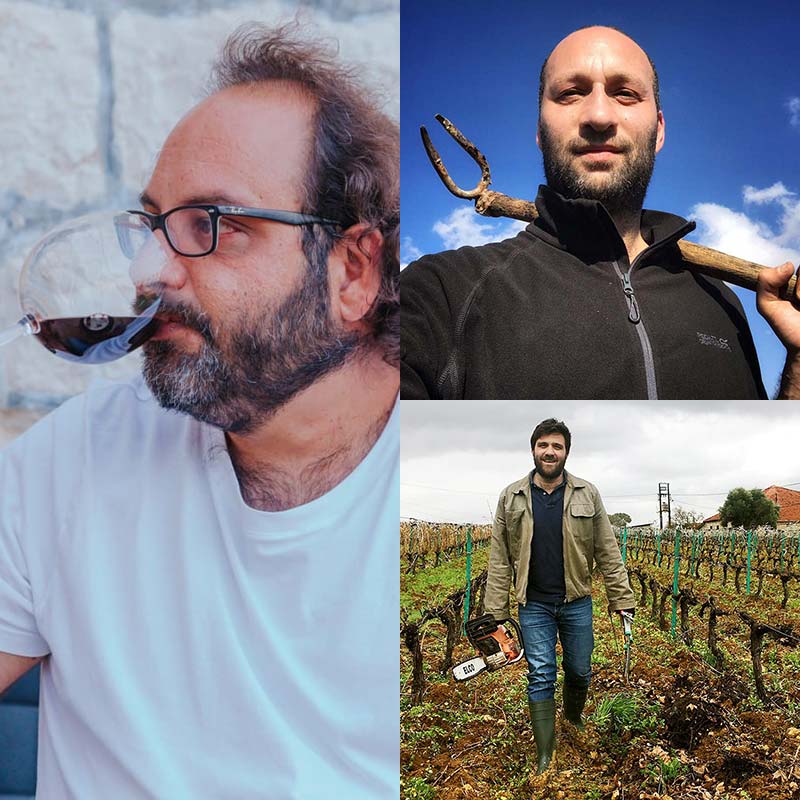 The power of the vine: How winemakers are changing perceptions of the Middle East
Wine talk with Fadi Kattan, Faouzi Issa and Sari Khoury
Date: Friday 3rd Dec 2021
Time : 17:00 (UK)
Duration : 50 min
Fadi Kattan in conversation with Faouzi Issa from Lebanon and Sari Khoury from Palestine about the production of wine and the rich heritage of vineyards and wine-making from across the region. In a last minute change, Michael Karam is unable to do talk tonight but Fadi kattan will be joining us instead.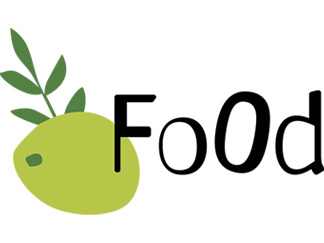 Read bios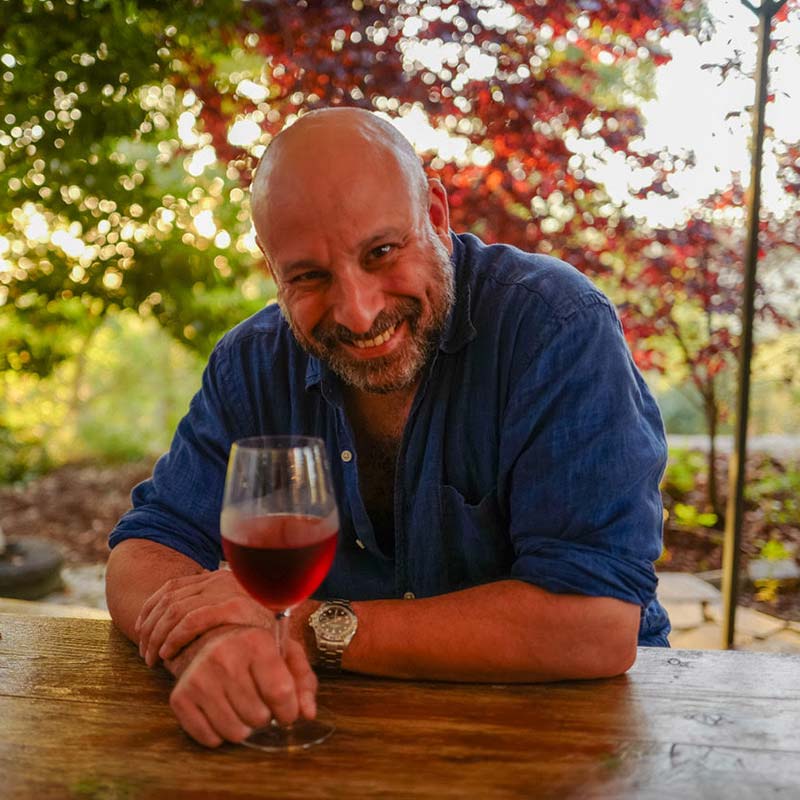 Michael Karam
Michael Karam is a British-born Lebanese wine writer. He is the author of Wines of Lebanon, which won the Gourmand Award for the Best New World Wine Book in 2005, Arak and Mezze: The Taste of Lebanon and Lebanese Wine: A Complete Guide to Its History and Winemakers. He is also the contributor/editor to Tears of Bacchus: A History of Wine in the Arab World. He is currently the Lebanon country contributor to Jancis Robinson's Oxford Companion to Wine; The World Atlas of Wine, Hugh Johnson's Pocket Wine Book and The Sotheby's Wine Encyclopedia. The feature length documentary WINE and WAR, on which he collaborated, was released in September 2020.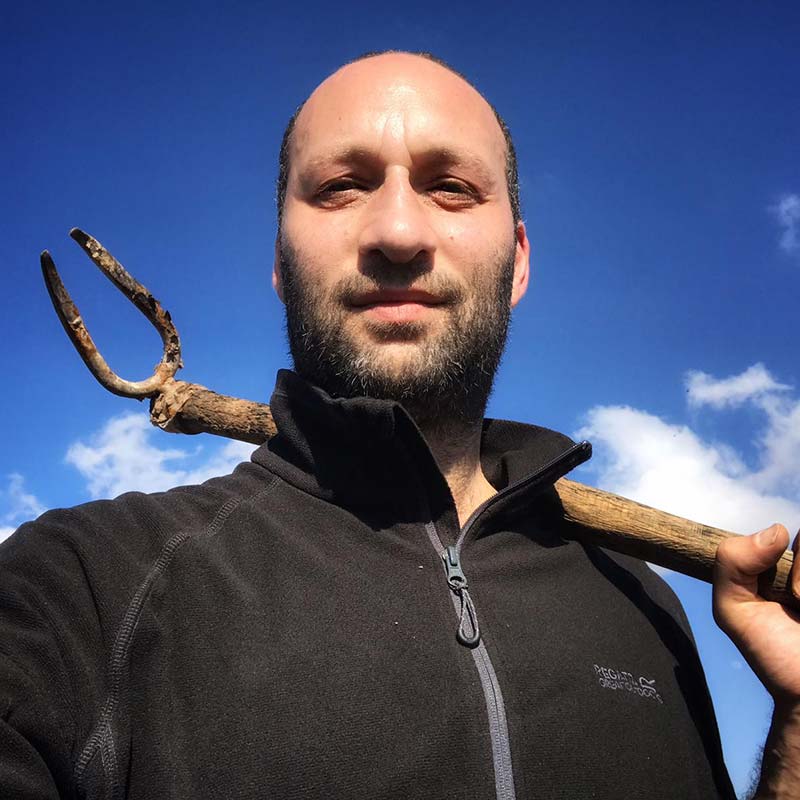 Sari Khoury
Born and raised in Jerusalem, Sari Khoury is an architect and winemaker with an MA in Architecture and an MBA. Sari is the founder of Philokalia, a Bethlehem-based winery specialising in wines and spirits from the native grape varieties of Palestine.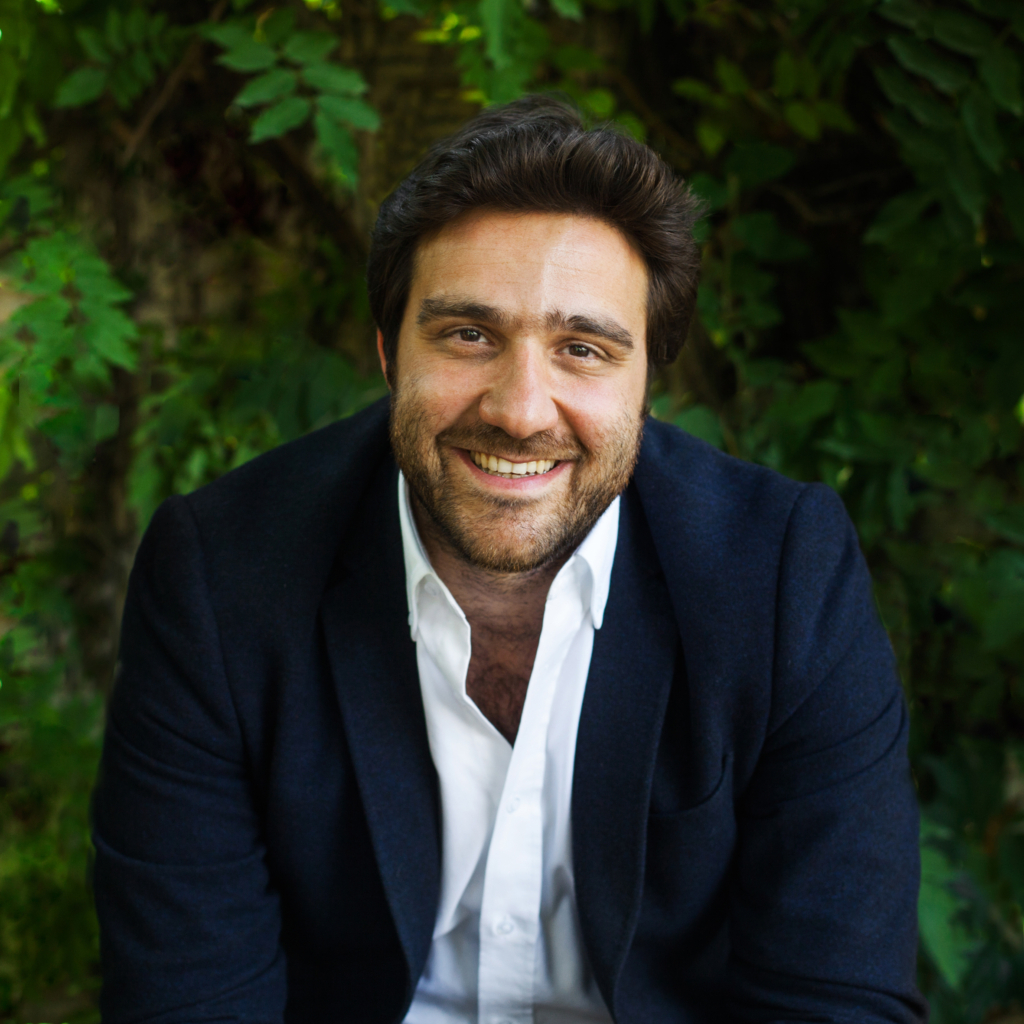 Faouzi Issa
Faouzi Issa, winemaker and Managing Director, studied Agricultural Engineering at the American University of Beirut. He went on to study winemaking in Montpellier, France, after which he spent time working at two of France's best-known properties – Domaine Renée Rostaing in the Côte Rôtie, and Château Margaux in Bordeaux.
Faouzi returned to Lebanon in 2008 and took over the winemaking at Domaine des Tourelles. Since then his wines have gone on to gain international recognition, winning awards and being exported to over 20 countries.
Since Faouzi took over, production has grown from 40,000 to over 400,000 bottles of wine and 120,000 bottles to 350,000 bottles of Arak. When the family bought the winery in 2000 it was producing just 80,000 bottles in total (wine and arak combined).
Faouzi lives in Beirut with his wife Ruba and their three children.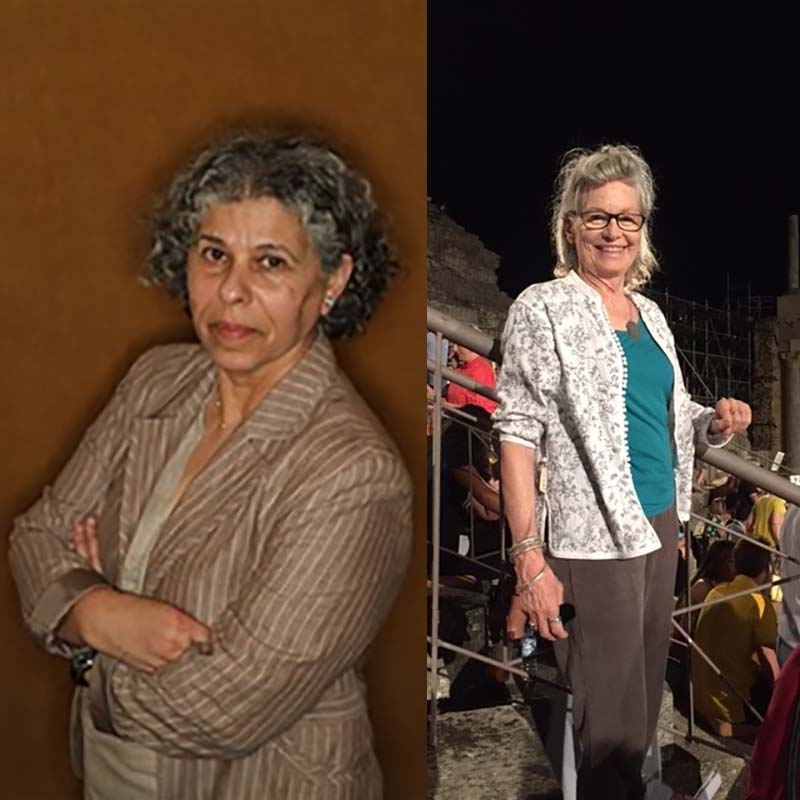 "Power is the ability not just to tell the story of another person, but to make it the definitive story of that person"
Haifa Zangana, Victoria Brittain
Date: Friday 3rd Dec 2021
Time : 18:10 (UK)
Duration : 40 mins
A discussion between Iraqi writer Haifa Zangana and journalist Victoria Brittain about Palestinian women who have written about their experiences as ex-prisoners. They also discuss The Palestine Book Awards, and how it offers an important platform for Palestinian voices.

Read bios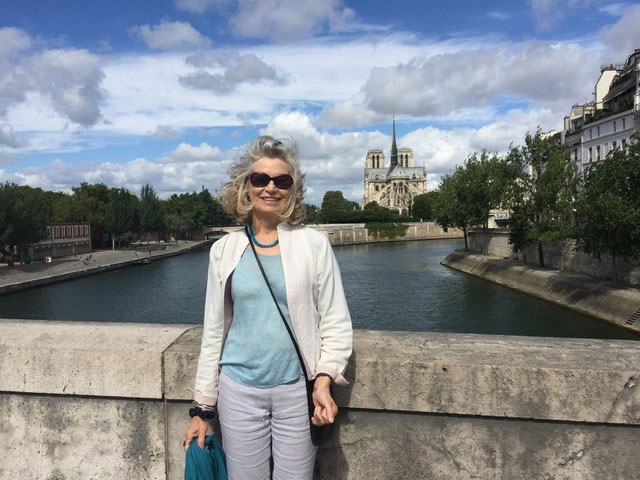 Victoria Brittain
Victoria Brittain is a journalist who has lived and worked in Saigon, Algiers, Washington and London. She was on the staff of The Guardian for more than 20 years and has reported for many other media outlets, mainly in France and the US. She has visited and written about the West Bank and Gaza, as well as the Palestinian camps in Syria and Lebanon, for 30 years. She was a founding member of Palfest, a travelling literary festival, and a founding trustee of the annual Palestinian Book Awards, held in London for the last 10 years, which honours the very best of Palestinian books available in English. Her most recent book is Love and Resistance in the Films of Mai Masri, published by Palgrave MacMillam in 2020.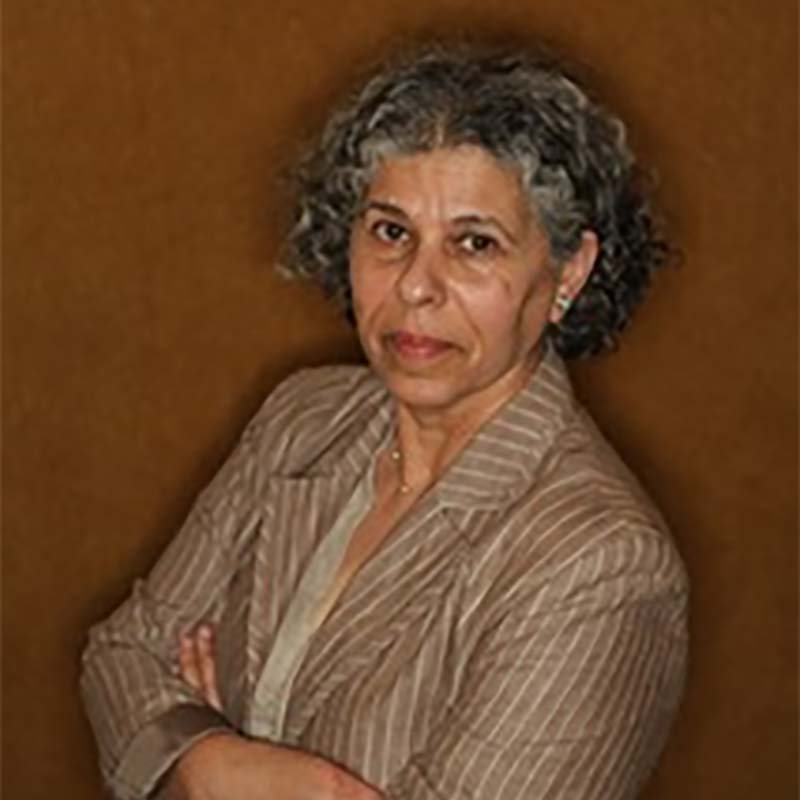 Haifa Zangana
Haifa Zangana is an Iraqi author and activist. She has published three novels and four collections of short stories. Among her works are 'City of Widows: an Iraqi Woman's Account of War and Resistance,' 'Dreaming of Baghdad' and 'The Torturer in the Mirror,' written together with Ramsy Clark & Thomas Ehrlich Reifer. She is a founding member of the International Association of Contemporary Iraqi Studies (IACIS), and co-founder of Tadhamun; Iraqi Women's Solidarity. She edited 'Party for Thaera; Palestinian Women Writing Life,' a collection of non-fictional creative writings by former Palestinian women prisoners.
She was an advisor for the UNDP report 'Towards the Rise of Women in the Arab World' (2005), and as a consultant for ESCWA (United Nations Economic and Social Commission for Western Asia), she contributed to the 'Arab Integration' report as well as the 'Towards Justice in the Arab world' report, which was withdrawn by the UN secretary general.
Her writings are published regularly by Arab & western media and she is a weekly columnist for Al Quds Al Arabi. She also lectures regularly on Iraqi culture and women's issues.
She ran two writing workshops with former women political prisoners in Tunisia, in which they wrote their own experiences as part of the transitional justice process. The outcome of these workshops was two edited books.
Haifa's latest book, Writing Palestine, written with Victoria Brittain, marks the 10th anniversary of the Palestine Book Awards.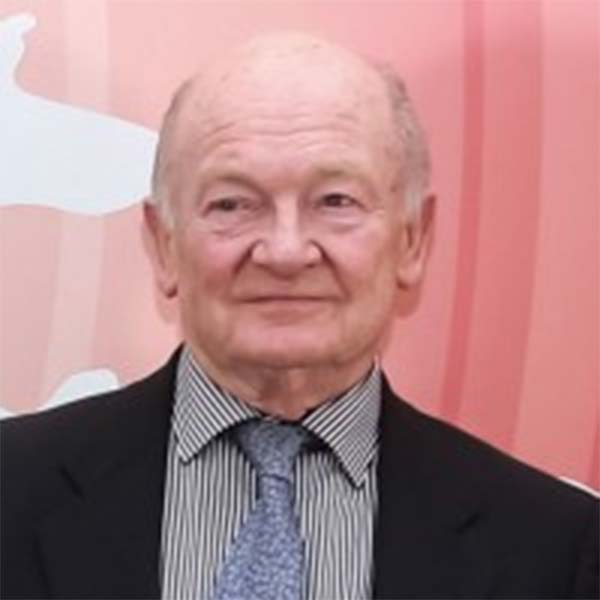 Alan Waddams
Alan Waddams worked for 35 years with the EU in economic and diplomatic posts in numerous places, including five and a half years as EU Ambassador in Syria in the nineties.
Practically all the countries he served in were Muslim, from Kazakhstan to Libya, and he maintains an abiding interest and love for that world.
From 2013-2018, Waddams served as the Chairman of Medical Aid for Palestinians.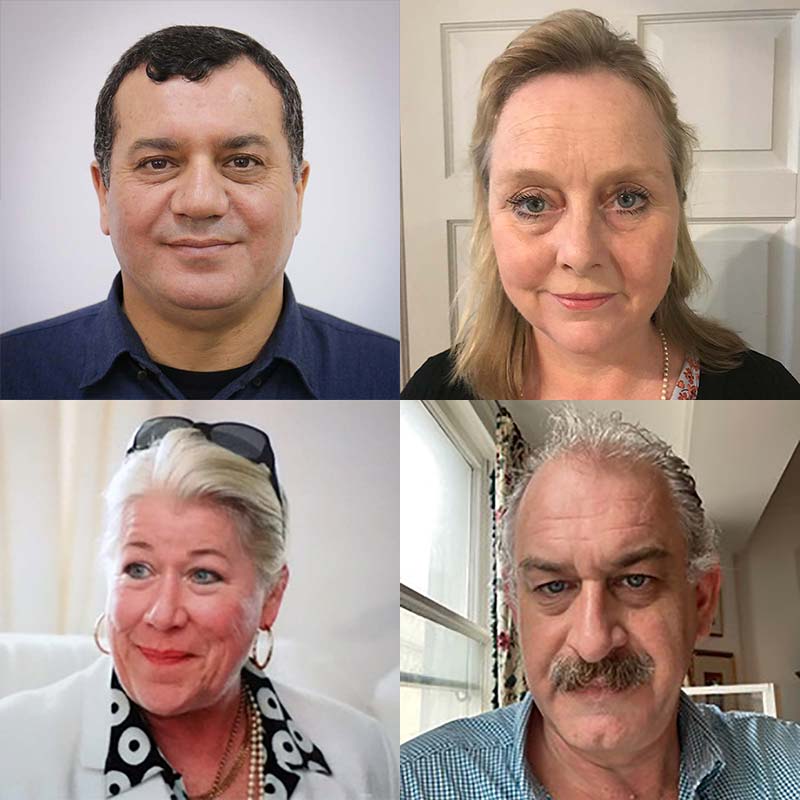 Arts and its place within the community
Abdelfattah Abusrour, Brigid Keenan, William Sterling and Charlotte Eagar
Date: Friday 3rd Dec 2021
Time : 18:50 (UK)
Duration : 60 mins
What is 'Beautiful Resistance,' and what role can cultural activity play within the community? Abdelfattah Abusrour, Brigid Keenan and Charlotte Eagar discuss their work in refugee camps across Palestine, Jordan and Lebanon.

Read bios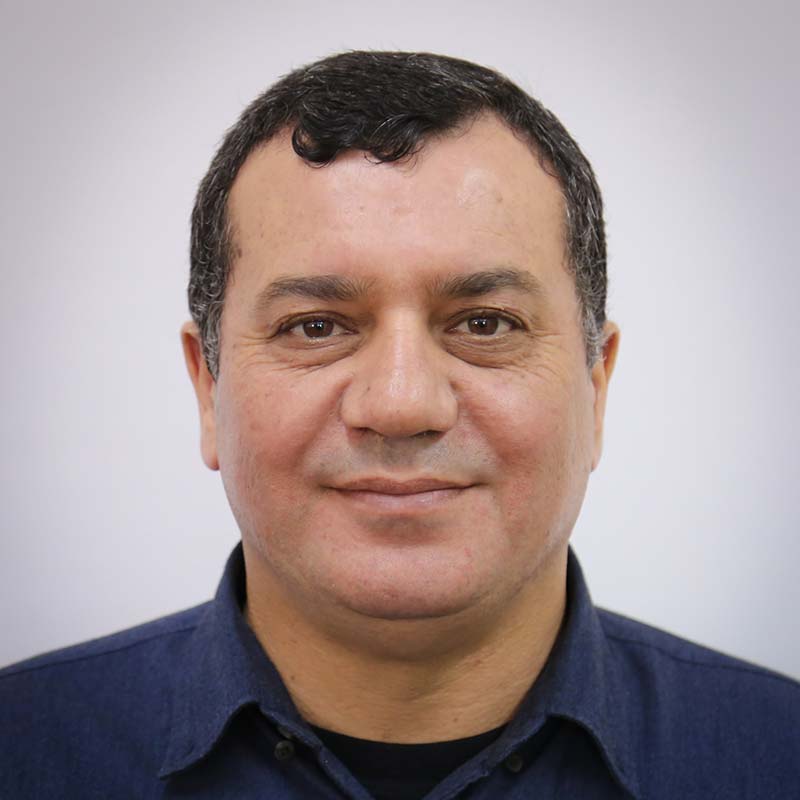 Abdelfattah Abusrour
Abdelfattah Abusrour is founder and director of Alrowwad Cultural and Arts Society, established in 1998 in Aida refugee camp, Bethlehem. He is an author, actor and theatre director, with a PhD in biological and medical engineering from France in 1993. In 2005, he abandoned his career in biology because he believed in the power of arts and culture as pure humanity, where stereotypes vanish and people are on equal grounds. He has been board president and member of many organisations, President of the Palestinian Theatre League (2009-2013), active volunteer and trainer in Storytelling and Drama in Education.
Abusrour introduced the concept and philosophy of 'Beautiful Resistance,' using performing and visual arts, culture and education to shape a better future for all generations to come. 'Beautiful Resistance' is a form of creative and peaceful self-expression in situations of oppression and trauma, which aims to save lives, inspire hope and build peace within individuals – pushing Palestinians to be peace builders in their communities and beyond. Abusrour started working with children and youths, and later expanded his practice to adults, with a particular focus on mothers and women. He pioneered many programs through Alrowwad, such as the Mobile Beautiful Resistance program, using theatre, dance, photography, and a games library (play bus), touring all over the West Bank in Palestine to train teachers and connect with other Palestinian communities and marginalised areas.
Abusrour wrote and co-wrote many plays with international writers that were published and/or performed on stage. With Naomi Wallace and Lisa Schlesinger, he co-wrote 'Twenty-One Positions.' His short play, 'Far Away from a Village Close By,' won first prize at the Deir Yassin Remembered Festival in London in 2006. His play Handala was adapted from the cartoons of Naji Al-Ali, and performed in Palestine before touring in France and Luxembourg. He performed in Arthur Milner's 'Facts' and Claire Audhuy's 'Enemy Brothers,' among other plays.
Abusrour was elected President of the Palestinian Theatre League for 2 mandates, from 2009 to 2013. He is the first Ashoka fellow-Social Entrepreneur in Palestine, and he is a Synergos social innovator fellow. Alrowwad cultural and arts society was awarded the Stars Foundation Impact Award in 2017.
In the last 4 years, Dr Abusrour has conducted practical workshops in Finland, Spain, Estonia and the UK, as well as in the Middle East.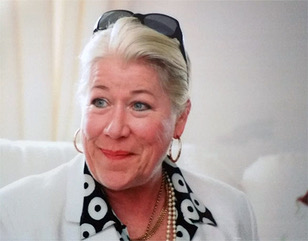 Brigid Keenan
Brigid Keenan is a writer and journalist. In 1961, aged 21, she became Young Fashion Editor for the Sunday times, and has held prestigious editorial positions since: Assistant Editor at Nova magazine, Woman's Editor at The Observer and Fashion Editor at TheSunday Times again. Since her marriage to a diplomat, she has turned her energies to writing books. Her travel memoir, Diplomatic Baggage, was a best-seller in 2005 (it is shortly to be reprinted). In 2008, together with Egyptian writer Ahdaf Soueif, she founded the Palestine Festival of Literature.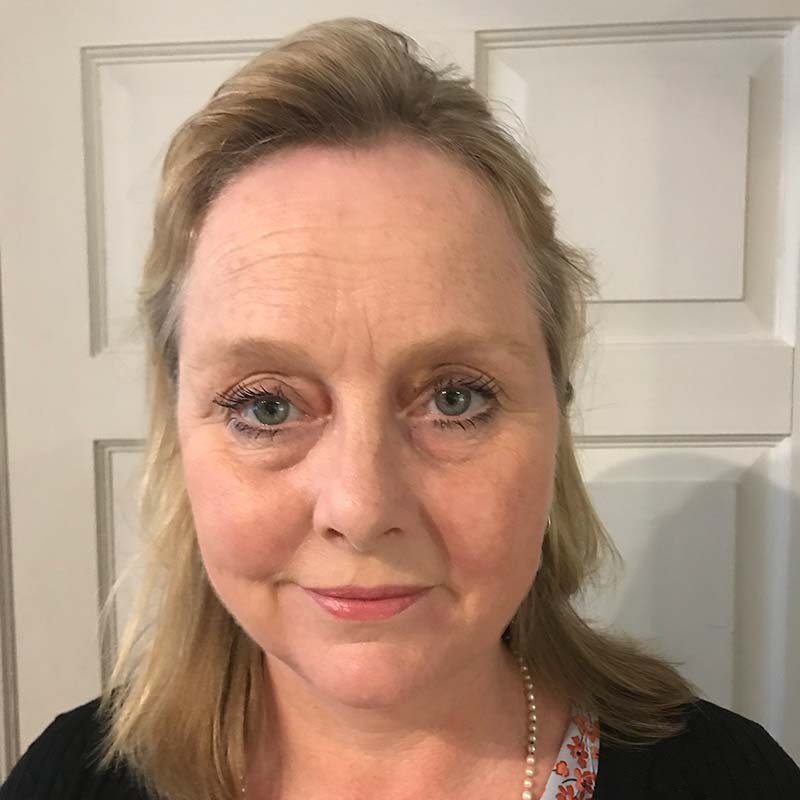 Charlotte Eagar
Charlotte Eagar is an award-winning filmmaker, former foreign correspondent, novelist and producer. She is currently working on 'Enscripted,' a black comedy project designed and co-written by Syrian refugees. Previously, she co-produced 'The Trojans,' an adaptation of Euripides' 'Trojan Women' with a mixed gender cast of Syrian refugees living in Glasgow. 'The Trojans' was first shown at Glasgow's Platform Theatre in February 2019, and later that year at with the Pleasance EICC at the Edinburgh Fringe Festival. It was also chosen to be a key project in the Edinburgh International Culture Summit, 2020.
Charlotte co-produced 'Kaleidoscope,' a radio drama writing project with Syrian refugees living in Aberdeen, Glasgow and Heidelberg (2016-17). She also co-produced the 2016 'Queens of Syria' UK theatre tour with the Young Vic and Developing Artists, and its accompanying documentary 'The World To Hear' (2018). She co-produced 'Oliver! in Arabic' in 2015, and 'Welcome to Zaatari/We Are All Refugees' in 2014-15. She is Executive Producer for the 'Oliver! in Arabic' documentary (currently in post-production), and was also Executive Producer of the multi-award-winning 'Queens of Syria' documentary (2014).
Previously, she co-directed and co-wrote the Kenyan mini soap 'Nothing's Gonna Change For Me,' working with young amateur actors in a Nairobi slum for the NGO Emerging Leaders. She published The Girl in the Film, a novel about the siege of Sarajevo, in 2008, and in 2010 co-produced and co-wrote the multi-award-winning short film 'Scooterman.'
She was inspired to co-found the Syria Trojan Women Project in 2013 both through her work with refugees as a foreign correspondent in Sarajevo and other places, and through reading Classics at Oxford.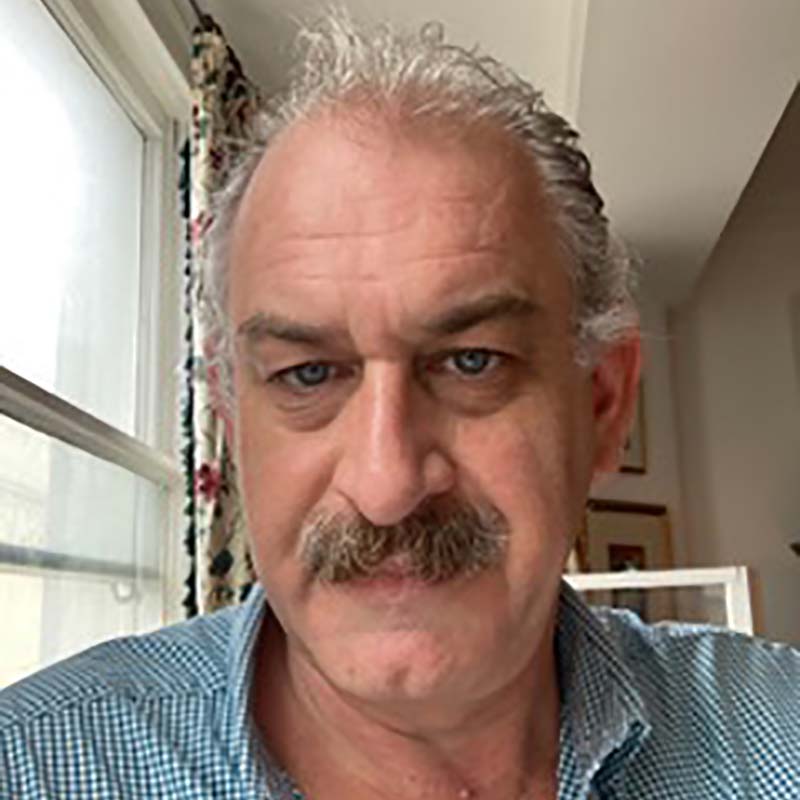 William Stirling
William is an award-winning filmmaker and communications consultant. He is currently co-producing "En-Scripted" an online dark comedy drama with Syrian refugees in the UK, Germany, Turkey and Jordan He previously co-produced The Trojans in 2019, Queens of Syria (UK Tour with the Young Vic 2016) and executive produced its accompanying documentary The World To Hear; Oliver! in Arabic in 2015, Welcome to Zaatari/We Are All Refugees in 2014-15; Syria: The Trojan Women in 2013. He is also Executive Producer on the award-winning Queens of Syria documentary. He also co-wrote and co-directed 'Nothing's Gonna Change For Me', and co-produced and co-wrote the award-winning short film 'Scooterman'. William also co-founded the Syrian Trojan Women Project, inspired by his work in Kenya, during the Bosnian War, and having studied Classics at Kings College London.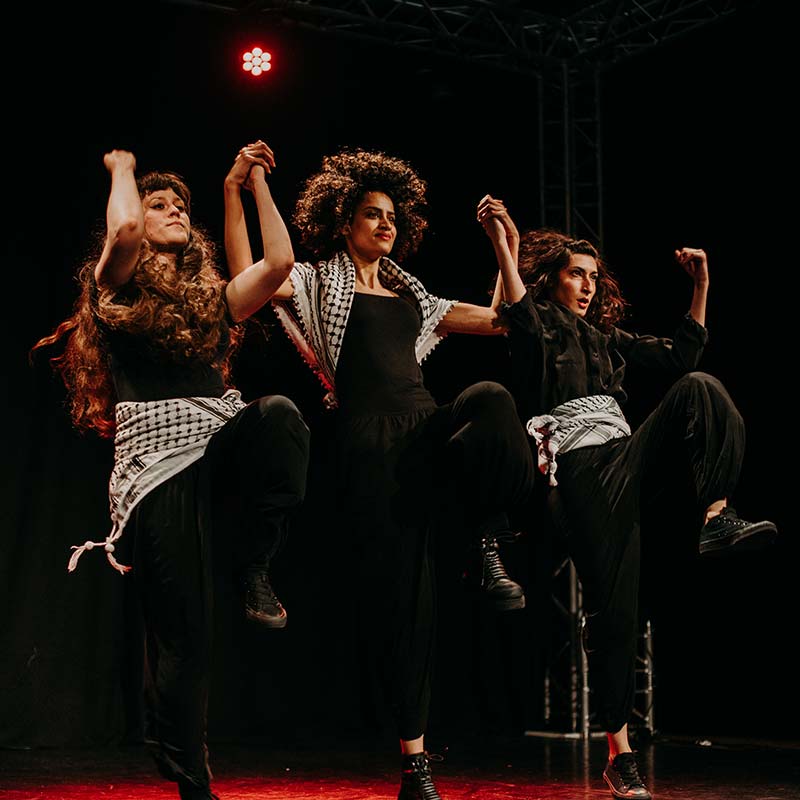 Hawiyya Dabke Dance
Hawiyya Dance Company
Date: Friday 3rd Dec 2021
Time : 19:50 (UK)
Duration : 10 mins
Hawiyya Dance Company was founded in 2017 as an all-women's collective that explores identity, culture and resistance through dance. The collective uses Dabke and contemporary dance forms to create interwoven narratives of identity, displacement and resistance.
The culturally diverse dancers are united in their commitment to the Palestinian cause, and to other anti-racist and anti-imperialist struggles. Their aim is to raise awareness on silenced human-rights causes and demonstrate solidarity through dance and culture.
Photo credit : Migration Matters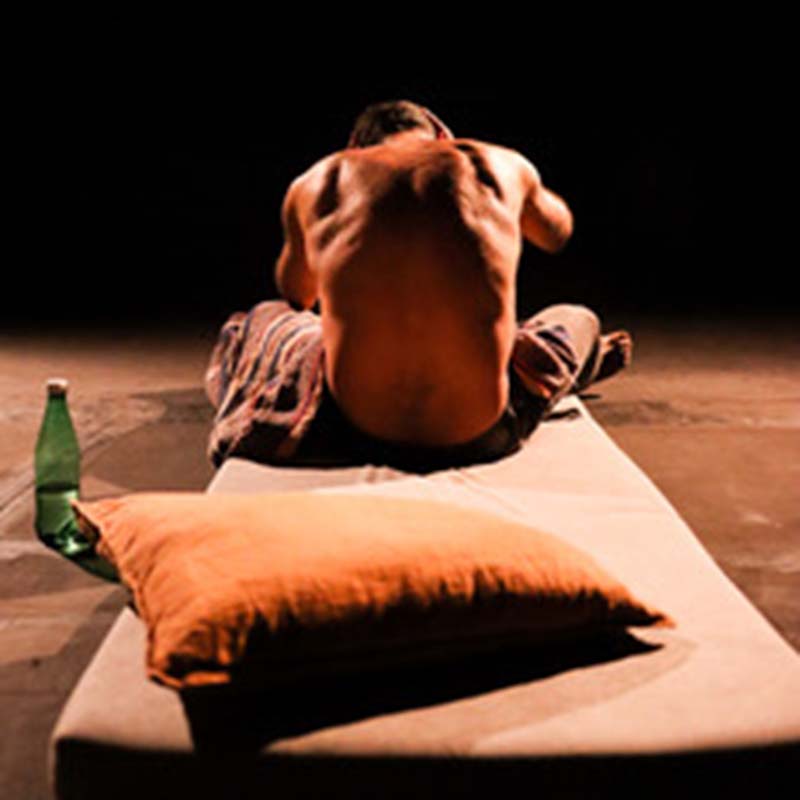 A Person Can Only Be Born in One Place
Ahmed Najar, Ashraf Afifi, Aimee Shalan
Date: Friday 3rd Dec 2021
Time : 20:00 (UK)
Duration : 50 mins
Palestinian playwrights and theatre directors Ahmed Najar, London, and Ashraf Afifi, Gaza, are excited to bring to London the play 'A person can only be born in one place.' It brings to the stage the tension, tragedy and irony of a Palestinian man who wants peace and quiet in death, but is disturbed by the sound of rockets and attacks, reminding him that he has to provide safety for his daughter, as a Jewish settler from the United States is trying to take his home.
This will be followed by a short film about the lives of artists in Gaza, and a discussion between Ahmed Najar, Ashraf Afifi and Aimee Shalan on the impact of the occupation on Palestinian artists in Gaza and the diaspora.
In partnership with British Council

Read bios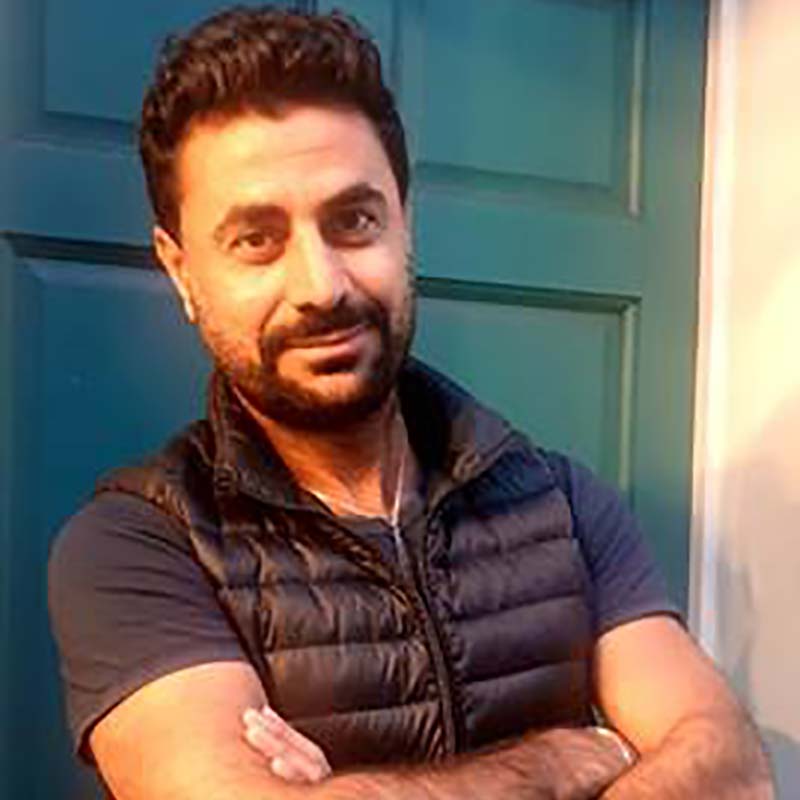 Ahmed Najar
Ahmed Najar is a Palestinian director, playwright and dabke expert from Gaza. He has written and directed several productions. In 2021, he wrote, directed and presented the play 'God's Promise' in London. In 2020, he wrote the forthcoming play 'Defiance,' in collaboration with Canadian-American writer, Laura Hope-Gill. In 2019, The Cockpit Theatre and RichMix theatres in London presented his play, 'I Have Two Names,' which questions the nature of solidarity movements and explores the complex experience of exile, identity and homesickness. Ahmed was one of the curators of a week-long multi-arts festival in 2018 at the Royal Academy of Dramatic Art (RADA) Theatre, celebrating Palestinian culture and history. He also wrote and directed 'Water and Salt' (Slovenia, 2015) and 'Project 51' (London, 2016 & 2018).
Ahmed is a co-founder and artistic director of Al-Zaytouna (founded in 2005), where he has danced in most of the productions, with subsequent European tours. After writing 'Between the Fleeting Words' (London, 2010), he went on tour across the UK and Europe in 2011. Ahmed took dabke teaching abroad, establishing it in the Hava dance group in Slovenia in 2014. He now lives in London, where he engages in advocacy and education regarding Palestinian human rights and Palestinian culture.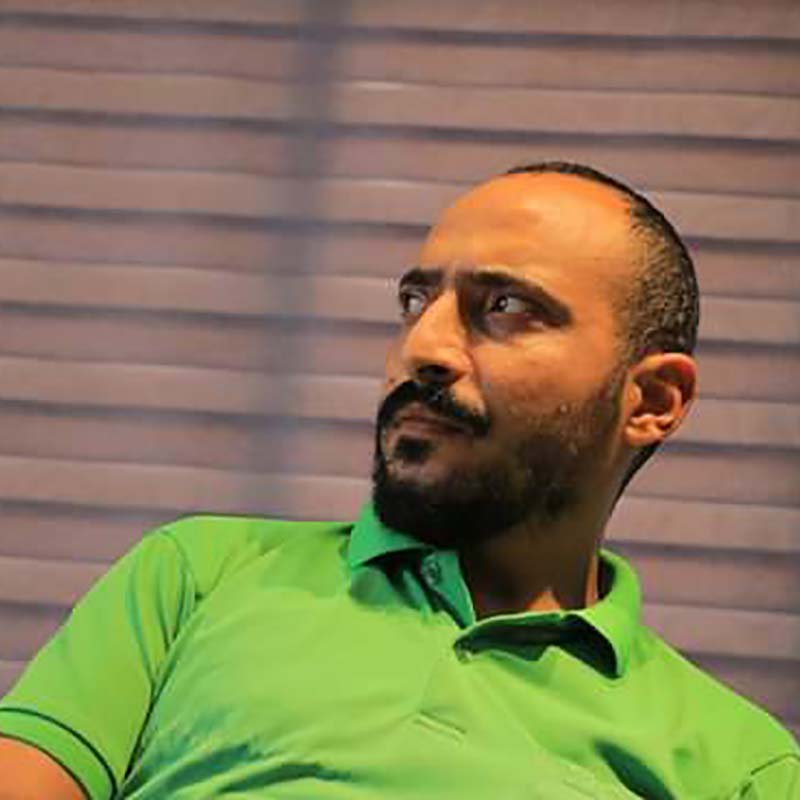 Ashraf Afifi
Ashraf Afifi is a Palestinian director and writer born in Gaza 1986. He graduated from Theater Days Foundation, Palestine, in 2013.
Ashraf has worked for 11 years with the Theater Days Foundation, where he taught the art of acting and wrote and directed dozens of plays for children, as well as in Al-Qattan Foundation and Tamer Foundation. In 2016, he created the Taghreeda Arts Team, which includes 45 young artists from the Gaza Strip who work in theatre, music, and dance –especially folk dance.
Ashraf has written and directed several plays, including: 'Something Else, Mr. Seraphin' (2016), 'On the Sidewalk, Let's Get Ready' (2017), 'The Seventh Land, The Land of the King and A Little Caesar' (2018).
Ashraf took a role in the play 'Barzakh,' which was originally directed by him in 2021 and presented at Taghreeda Arts Festival in August 2021, supported by the British Council's Masart Grants for artists and cultural organisations.
Ashraf has devoted his years to acting and directing, having accomplished nearly forty plays for children and youths in the Gaza Strip. His directing style is characterised by rich imagination and critical thinking, and his plays are known to be sarcastic, funny and full of music and joy.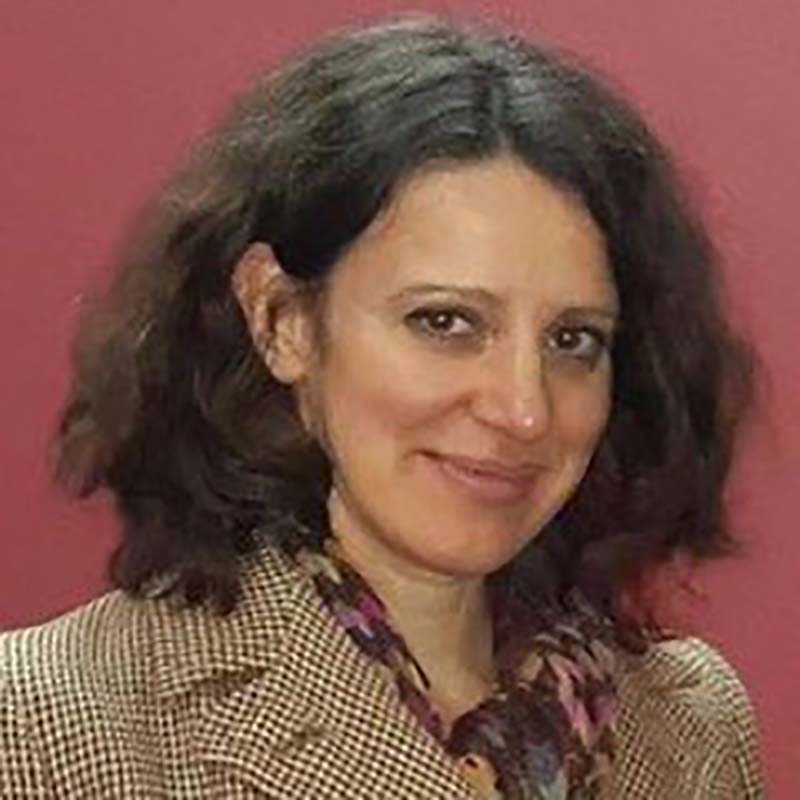 Aimee Shalan
Aimee Shalan is Co-Director of Makan, an organisation that nurtures and amplifies the voices of Palestinians and human rights advocates with the aim of reshaping mainstream discussion around Palestine. Her previous roles have included: Chief Executive of Medical Aid for Palestinians (MAP), Director of Friends of Birzeit University (Fobzu) and Co-founder and Director of Pressure Cooker Arts. She is currently Chair of the British Palestinian Council, a trustee of Fobzu, and a member of Palestinian policy network Al Shabaka. She has written for a variety of media outlets and she holds a doctorate in the Politics of Palestinian Literature.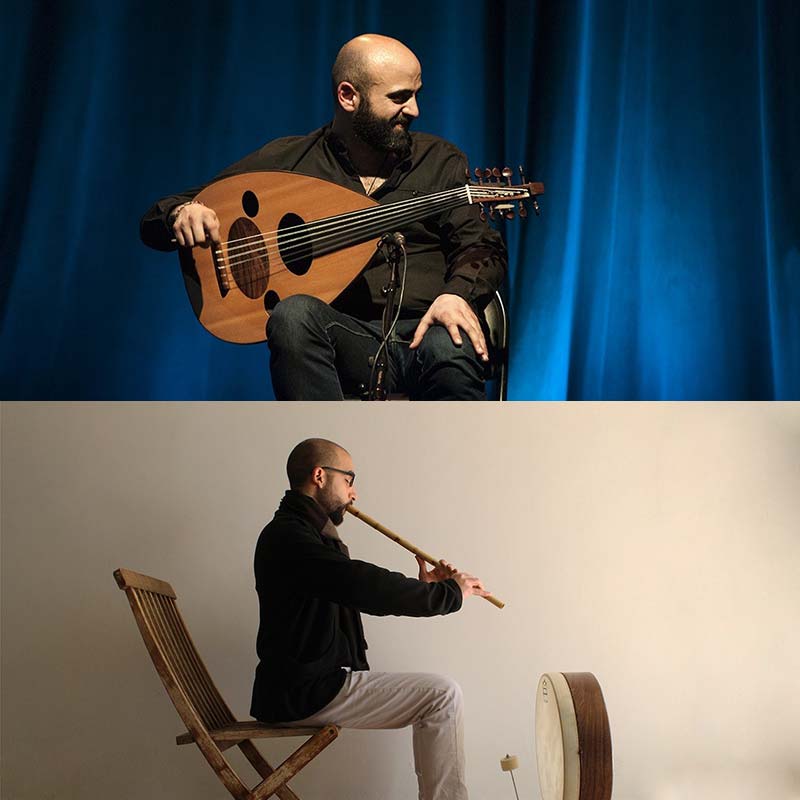 Faris Ishaq and Saied Silbak
Date: Friday 3rd Dec 2021
Time : 21:00 (UK)
Duration : 30 mins
Another first for Bethlehem Cultural Festival!
Musicians Faris Ishaq on Nay and Saied Silbak on Oud will be joining forces to play together for the first time ever. They are kindly jumping into action after the sad news that the Galilee Quartet had to cancel after the recently introduced 2 day PCR tests made a trip to the UK infeasible.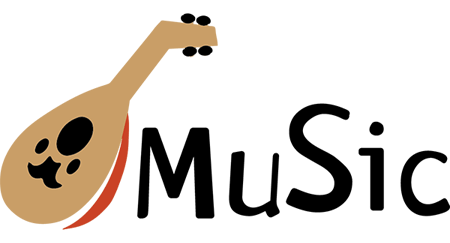 Buy a ticket and you can come to just one event or come to them all – the choice is yours!
Each ticket allows one person entry to any event on the date of the ticket.