A walking tour of the wall with young Palestinian artists
Baha Hilo and young artists
An art conversation along the wall in Bethlehem, with Baha Hilo, artist Ayed Arafah and filmmaker Tamara Abu Laban.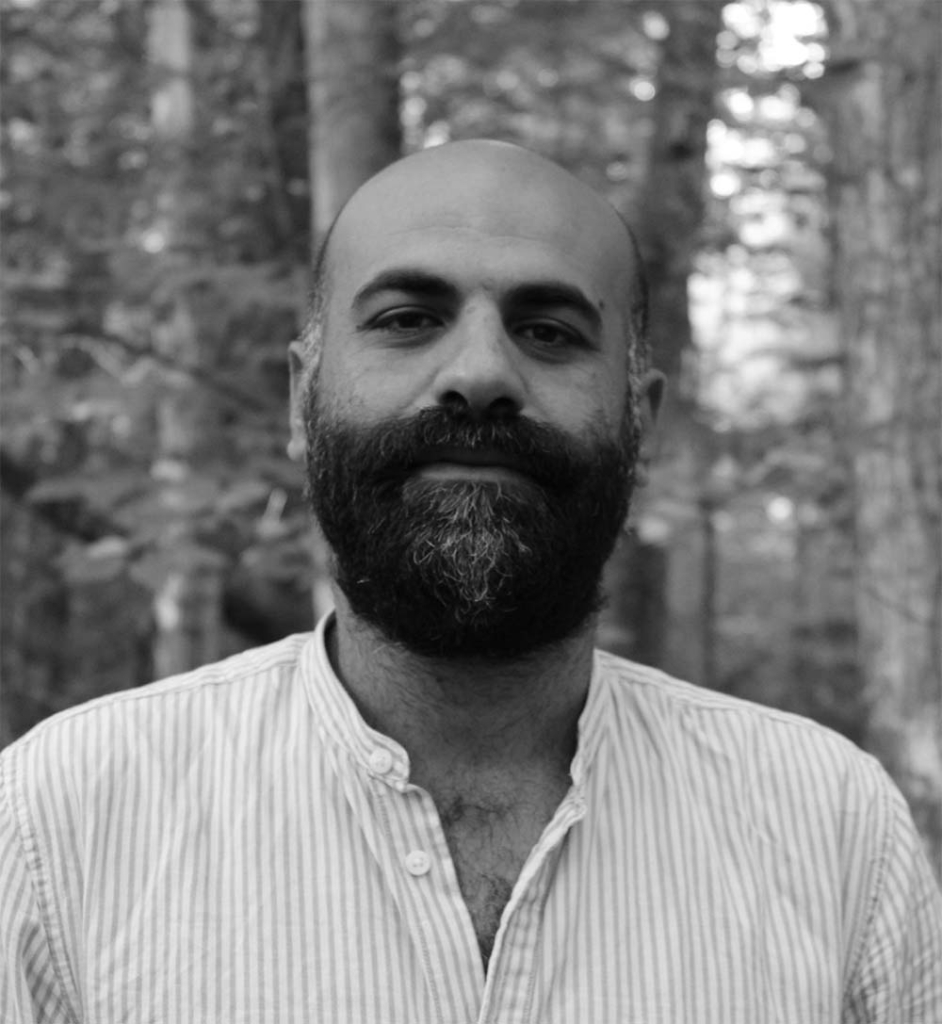 Ayed Arafah
Ayed Arafah was born in Jerusalem in 1983 and currently lives in Deheisheh refugee camp near Bethlehem. He holds a BA in Contemporary Visual Arts from the Academy of International Arts, Ramallah. In addition to an academic exchange scholarship at the University of Brighton.
His works vary between drawing, composition, installation, video and photography. The practice of art to him is a journey of productions based on experiments, in which he seeks to develop his visual skills and relay between subjects and ideas that may produce endless questions. He believes that art is a process of rephrasing the calcified concepts or vocabulary produced by human societies.
Ayed participated in local group exhibitions in Ramallah, Bethlehem, and Jericho, and internationally in London, Oslo, Cairo and Beirut. He participated in art programs in Amsterdam, the Austrian city of Graz and he also spent art residences in Biella, Italy, and the Rockefeller Estate in New York. Afterwards, he created a mural for the late struggler, Rachel Corre, in the Palestinian Museum before its opening as the first Palestinian museum in the United States of America, he participated in «Weed control» group exhibition which organized by A.Q foundation in Ramallah.
Ayed recently held art exhibitions entitled «making Sir» «Your Place is a Secret» at Bab al-Deir Gallery and another exhibition entitled «Thor» or «Bull» at the Walled Off Hotel Gallery in Bethlehem. The last exhibition he held was in the Lebanese capital of Beirut entitled «From Jerusalem to Beirut». He currently lives and works in his own studio in city of Bethlehem.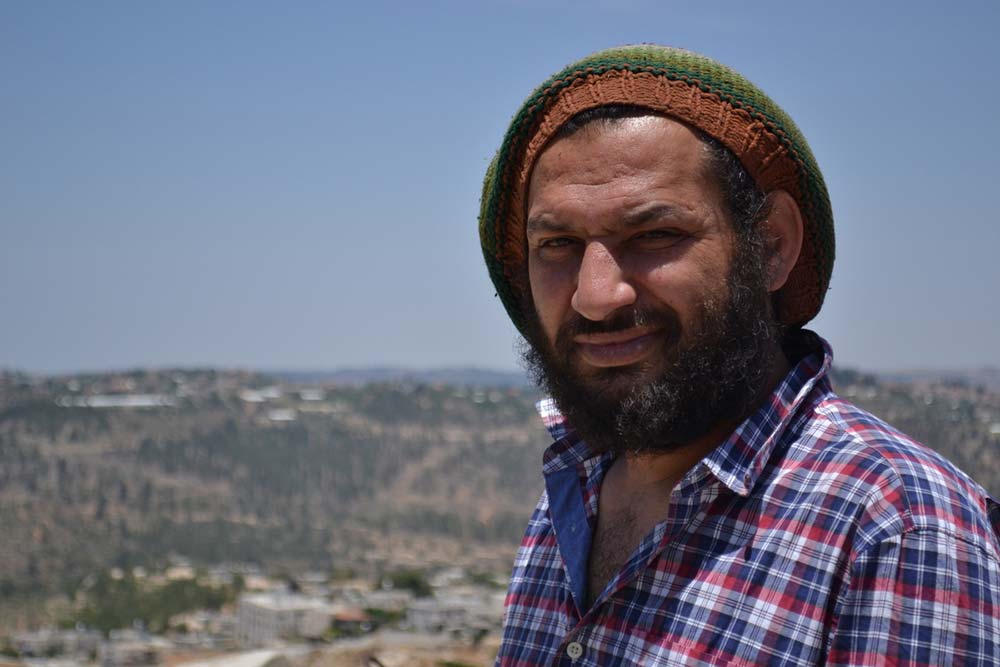 Baha Hilo
A native Palestinian born and raised in the town of Bethlehem, and a graduate of Birzeit University with a degree in Sociology. He worked with different humanitarian, human rights and advocacy groups including the UN, the Joint Advocacy Initiative of the YMCA & YWCA and Badil Centre for residency and refugees rights, his work experience also included working with the National council of the YMCAs in Sri Lanka and Silver Bay association in NY. Since 2013 he has been focused on education on Palestine through an initiative called "To Be There", were he coordinates the different educational visits, including the annual Olive Harvest, Olive Planting, Palestinian Land Day, summer study programs, and Christmas in Palestine. As an educator on Palestine, Mr Hilo has been working on explaining a so called complicated reality imposed upon the Palestinian people by the state of Israel, in an easy to understand way.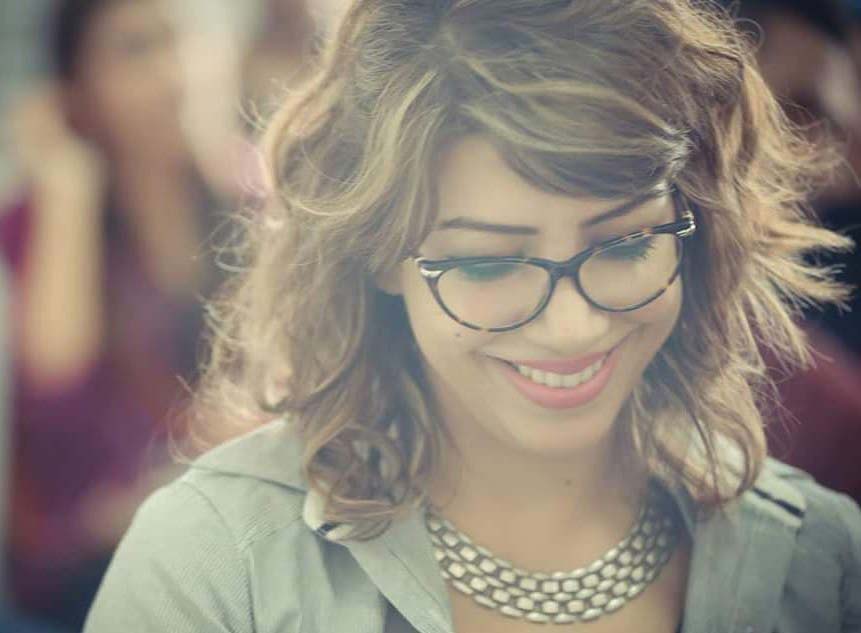 Tamara Abu Laban
Tamara Abu Laban was born in Dheisheh refugee camp near Bethlehem in the occupied West Bank. Even though living in a camp was a hard experience, it has been a very rich cultural environment that inspired her creativity to make films in order to tell people's stories.
She studied media in Egypt and got her MA in the Red Sea Institute of Cinematic Arts in producing and cinematography. She has produced and directed many short films that made her participate many international film festivals.
She is the initiator of the project « Women Make A Change », which by using films and media aim to empower women. Her involvement in such activities brought her awards such as Synergos award for entrepreneurs and an award from the EU for her work in humanitarian issues. She has also worked for TV channels, such as; Al-Jazeera and Al-Arabi in Documentary production.