Carols from Glasgow, Jerusalem and Bethlehem
Carol service with the Lord provost and Rev. Mark Johnstone. With readings and carols from Amwaj choir and the Youth Choir of Talitha Kumi school, including an Armenian Christmas-related song by Amwaj with solo singer Levon Kalaydjian.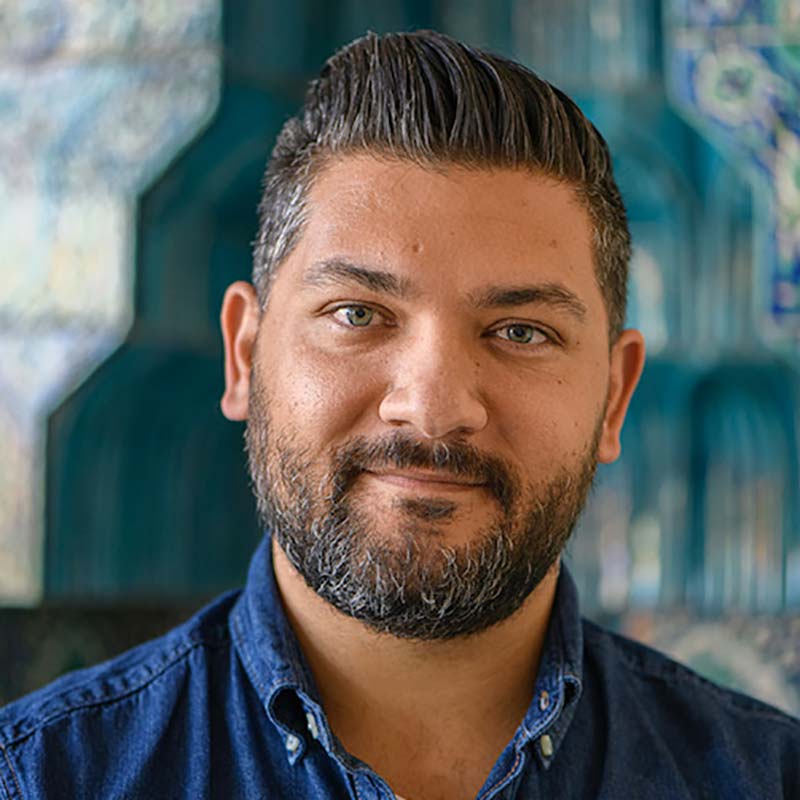 Levon Kalaydjian
Levon Kalaydjian, born in Jerusalem is an Armenian vocalist and interdisciplinary artist. He studied Art, Music and Politics and speaks four languages . He sings different music genres ,
mainly focusing on folk and traditional pop.
Amwaj Choir
Amwaj is both a choir school with two branches (in Hebron and Bethlehem) and a performing choir that focuses on national and international exchanges. It is also a social project, where the
young singers attend all weekly classes and extra-curricular activities free of charge.
Led by a mixed team of French and Palestinian educators, Amwaj allows children and youth to access high-quality music tuition through an intensive pedagogical program based on collective
singing. Today, Amwaj counts 50 girls and boys, whose ages range from 8 to 18, from the Bethlehem region (towns, refugee camps, rural areas) and Hebron (old city and new city).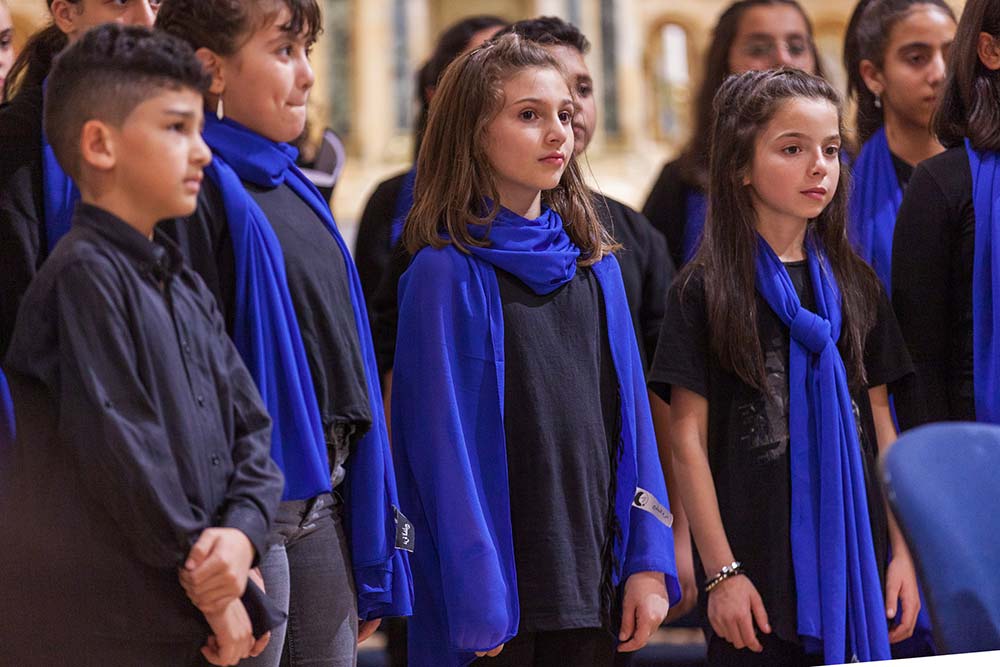 Amwaj Choir (Hebron and Bethlehem)
Adam Saheb, Ahmad Abuallan, Ahmad Abulhalaweh, Ahmad Rahhal, Ali Qaraqe, Ali Rahhal, Amal Alberberi, Ameer Natshe, Amir Jamal, Aref Khaleef, Aws Hreibat, Bayan Abuallan, Diana Abueisheh, Diana Zahran, Diyar Aljamal, Fakhri Shweiki, Ghina Abuallan, Ghina Qawwar, Jalal Zahran, Jude Abueisheh, Judy Alwardi, Judy Qawwar, Kenzah Alwardi, Lana Alhaymouni, Lina Shweiki, Mahmoud Katbeh, Majd Abulhalaweh, Mariam
Faraj, Masa Abueisheh, Mira Natshe, Mohammed Shweiki, Nairouz Hosheya, Narmeen Karbon, Noor Mashni, Ranim Karbon, Rayan Shaheen, Reem Madhun, Rula Hreibat, Salma Alhaymouni, Shaden Zboun, Shams Abunima, Sulaf Madiah, Tala Abuomar,
Yacoub Natshe, Yasmeen Abunimah, Younes Natshe.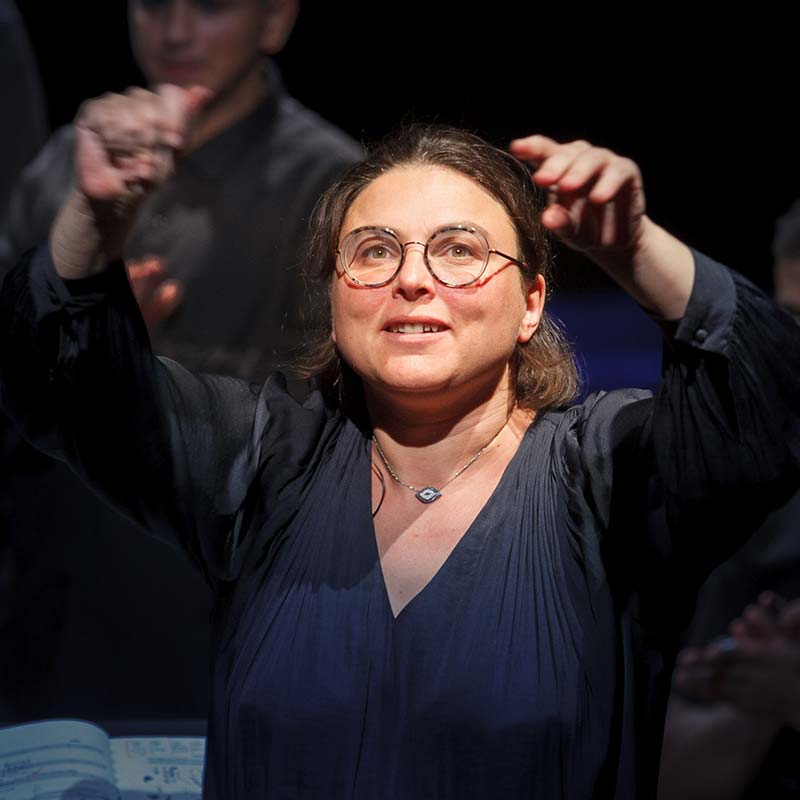 Conductor Mathilde Vittu
French musician Mathilde Vittu has a number of strings to her bow, including violin and viola, choral and orchestral conducting, musicology, arrangement. PhD of the University
Paris-Sorbonne, she has received many awards from the Paris Conservatory and the French Ministry of Culture. She has published mainly about French baroque music.
Interested in Arabic culture and music, she taught for a year at Sultan Qaboos University in Muscat and in 2013-2014 at the Edward Saïd National Conservatory of Music in Palestine. Since September 2014, she is Professor of Musicology at the Paris Conservatory, co-founder and Artistic Director of the Amwaj Choir in Palestine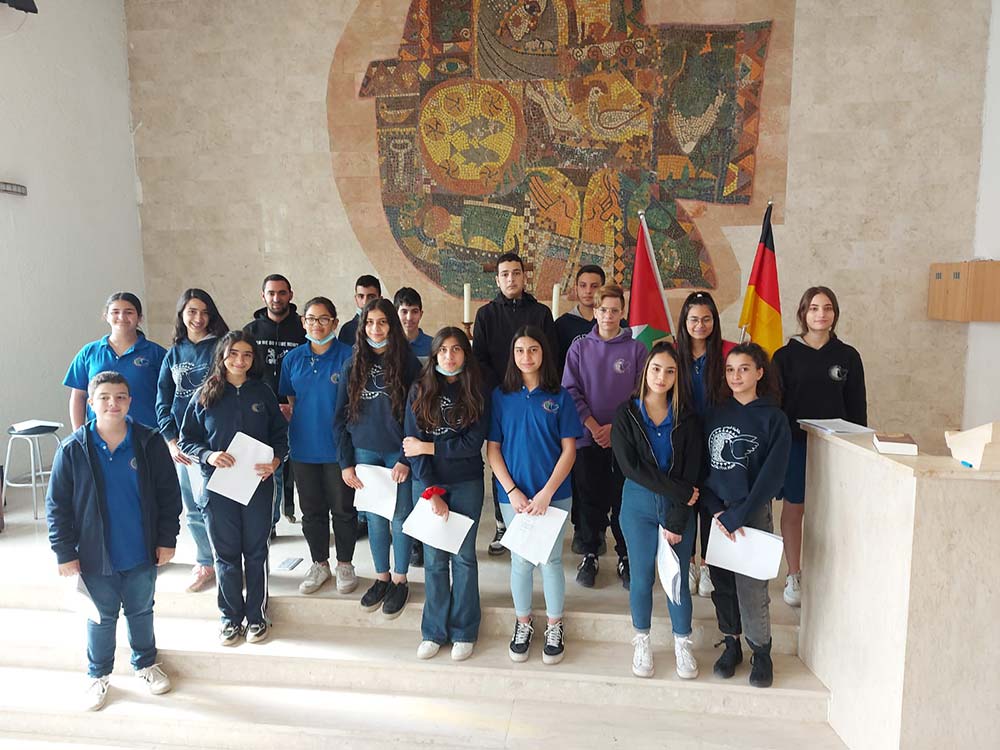 Talitha Kumi Youth choir comprises 20 students aged 13 to 17, performing varied styles of choral music. The choir has performed throughout Palestine as well as in Germany. It
is regularly invited to perform at the Christmas markets of Beit Jala and Ramallah as well as for the Tree Lighting ceremony in Beit Jala.
Sabeen Dukmak, Miral Habibeh, Matilda Abo Amsha , Jala Abo Amsha, Mais Alaraj, Lamita Habebeh, Tala Taweel, Daniel Kharofeh, Doaa Alkhateeb, Karen Alalam, Maya Saras, Maria Alshatleh, Andrews Alshaer, Josafe Kunkar, Anji Emaya, Laith Jaidy, Michael Asmari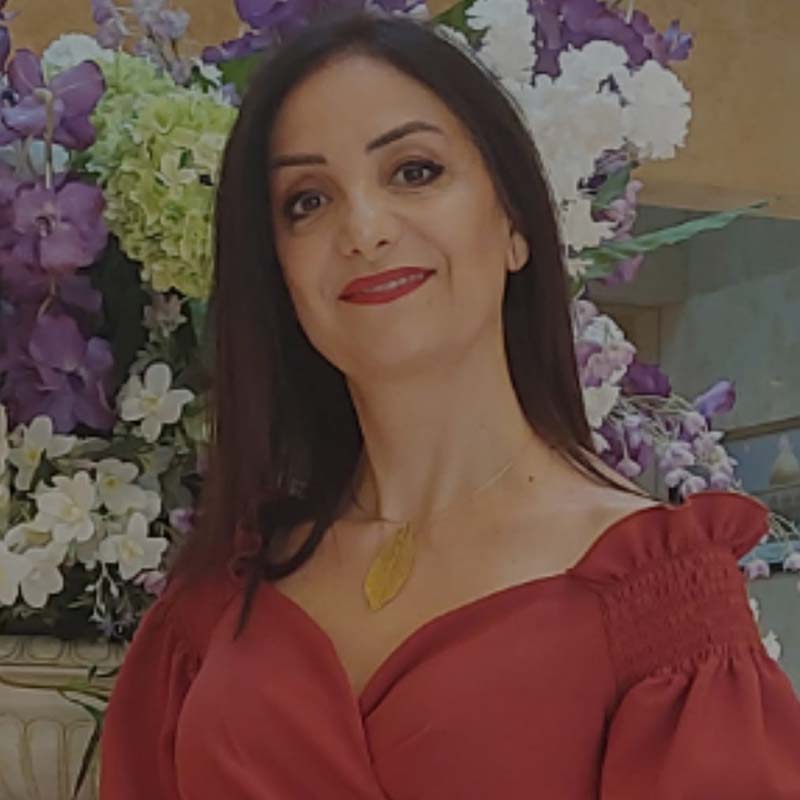 Reem Handal
Pianist, composer and conductor Reem Handal studied church music at Saint George's Cathedral in Jerusalem. She teaches music at the Talitha Kumi school since 2003 and conducts the Saint Catherine's choir since 2002. She is the executive manager of the Bethlehem Academy of Music, where she also teaches piano. Her compositions include vocal and instrumental works, she has performed both in Palestine and abroad
(Germany and France) and she has published several music-teaching books.