Education for Tourism, Pilgrimage and Cultural Heritage in Bethlehem
Hani Abu Dayyeh, Prof Tom Selwyn, Wisam Abbassi and Ghadeer Najjar
This panel responds to the demands of a 'new tourism' emerging in Bethlehem, Beit Sahour, and Beit Jala following the period of Covid lockdown, continuing occupation, and the urgent need to consider the relationships between Palestinian/Bethlehemite society/culture and cultural heritage, on the one hand, and the tourism/pilgrimage industry on the other. It is founded on the understanding that the tourism/pilgrimage industry is not only the basis of the Palestinian/Bethlehemite economy but that it also needs to shift its course towards a market which extends beyond traditional pilgrimage to sacred shrines (Nativity Church, Shepherds Fields, for example) to a much wider version of cultural heritage in the three cities.
The Panel is composed of four members: Hani Abu-Dayyeh, CEO of Near East Tours (NET) and founder/director of the Bethlehem University Tourism Institute (BUTI); Tom Selwyn, Professorial Research Associate, SOAS, University of London, and founder of the MA in tourism/pilgrimage studies at BU; Ghadeer Najjar, graduate of the BU MA and doctoral student at SOAS, consultant to public and private sector tourism/pilgrimage institutions, author of Bethlehem: The historic centre and Bethlehemites in Jerusalem; and Wisam Abbasi, BU MA graduate and doctoral student at SOAS, consultant in tourism related issues to international donors as well as Ministry of Tourism and Antiquities, government of Palestine.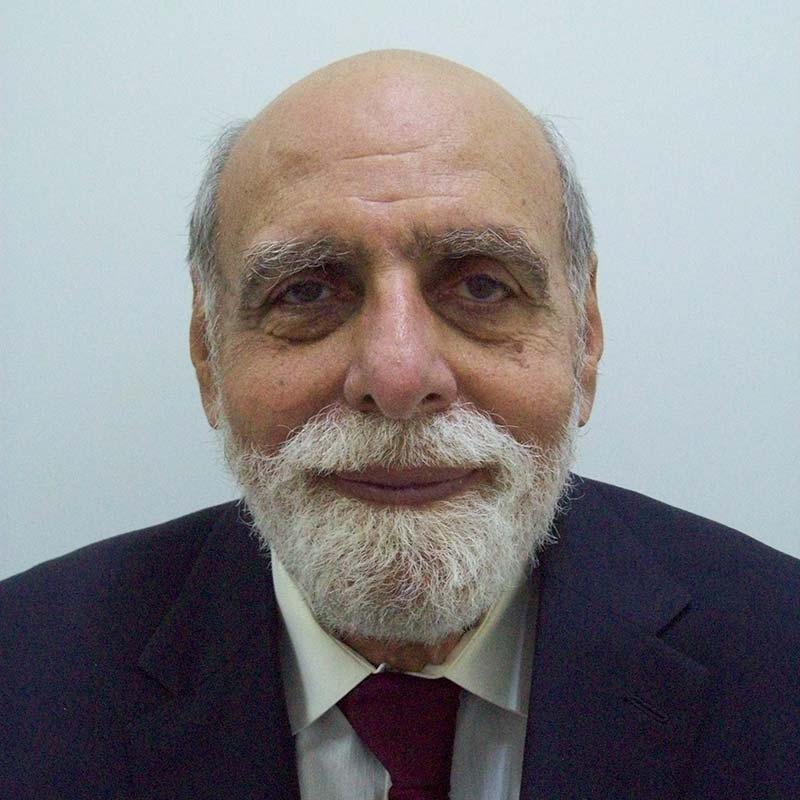 Hani Abu Dayyeh
Hani Abu Dayyeh is the President of NET Tours, with offices in Jerusalem, Amman, Istanbul, Athens and Rome. He has served as Chairman of the board of the Higher Council of the Arab Tourist Industry (HCATI), the Union of Arab Tourist Transport, the Palestinian Development Fund (PDF), and Bethlehem 2000. He was a member of the advisory Middle East group for the Centre for Strategic and International Studies (CSIS) and Bethlehem Arab Society for Rehabilitation Hospital (BASR), and Chairman of the Directors of Bethlehem Development Initiative (BDF) and the Bethlehem University Tourism Institute (BUTI).
Hani has represented Palestine internationally and negotiated on behalf of the Palestinian Authority, including at the Paris Agreement on Tourism and Transport. He holds a degree in Chemical Engineering from Vanderbilt University, Tennessee, a BSc in Chemistry from Belmont University, Tennessee and a Master's Degree in International Affairs and Economics from the School of Advanced Studies – SAIS, John Hopkins University.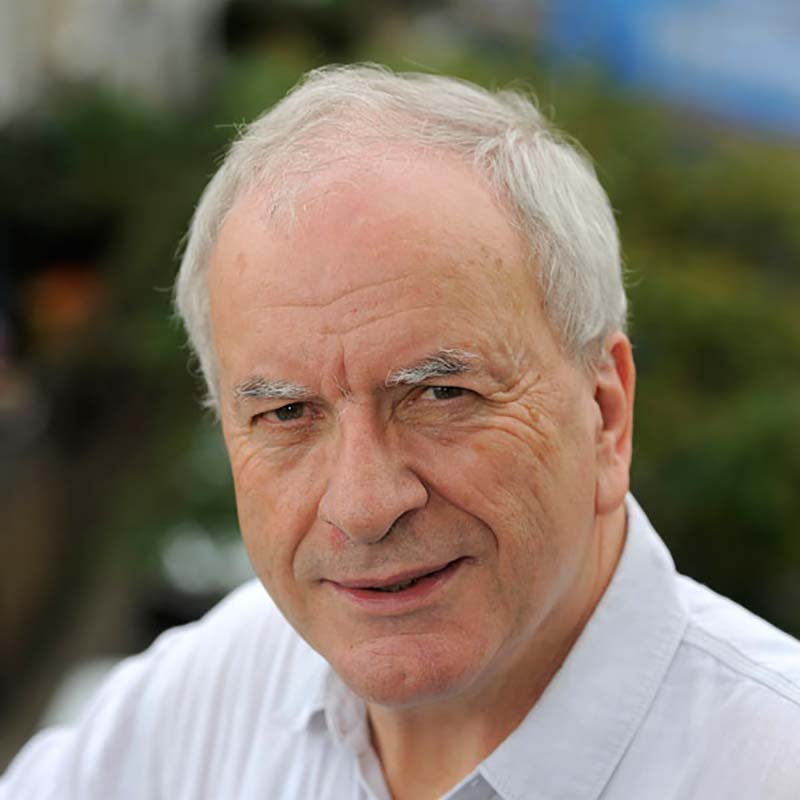 Prof Tom Selwyn
Tom Selwyn is a Professorial Research Associate at the Department of Anthropology at SOAS. He was awarded an Emeritus Professorial Research Fellowship by the Leverhulme Foundation in 2014. He is widely published in the field of the anthropology of tourism/pilgrimage/cultural heritage, with regional interests in Palestine/Israel and Bosnia-Herzegovina. He directed/co-directed four major research and development projects in Palestine and Bosnia-Herzegovina for the European Commission between 1995 and 2005. He founded the MA in the Anthropology of Travel, Tourism and Pilgrimage at SOAS in 2010, and was awarded the Lucy Mair medal by the Royal Anthropological Institute in 2009.
Recent publications include 'The Future of Palestinian Tourism' in The Politics and Power of Tourism in Palestine (Isaac et al., 2016, Routledge); 'Tourism and Sight Prevention' in Tourism and Violence (Andrews, 2014, Routledge); 'The Rise and Fall of Orientalism in Travel, Tourism, and Pilgrimage: Report from Palestine/Israel published in the journal of Tourism, Culture, and Communication (2017).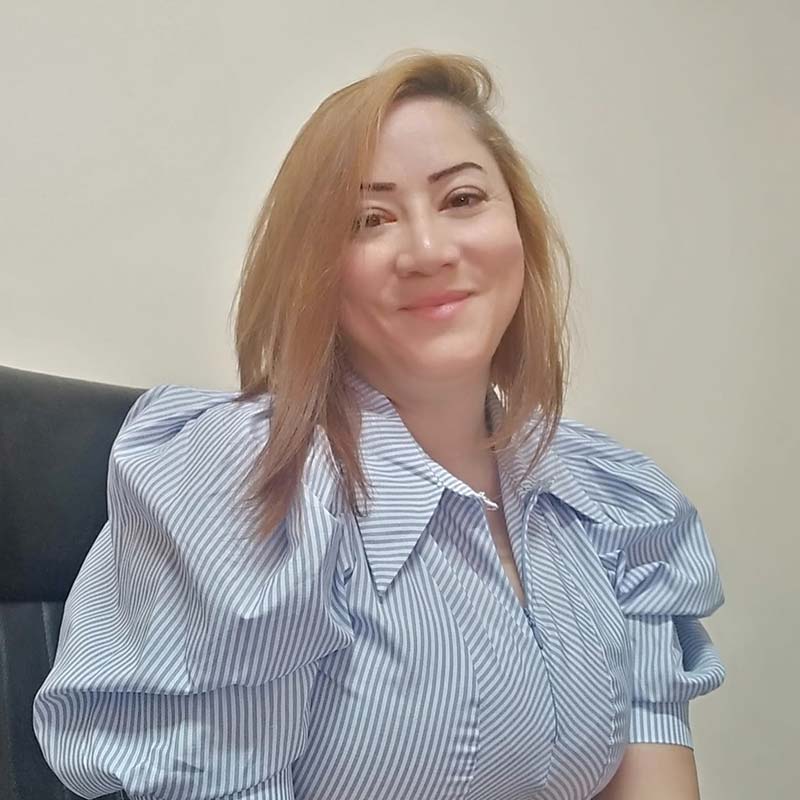 Wisam Abbasi
Wisam Abbasi is a senior freelance consultant in tourism and sustainable development for international and local clients. She is an accomplished advisor in the field of community-based & alternative tourism. After graduating from Birzeit University with a Bachelor's Degree in Business Administration in 2001, she completed her Master of Arts in Tourism Development at Bethlehem University in 2017. She also earned a Certification of Personal Development Focus Mediation form Boston College in 2016, and in the same year completed an intensive diploma in Palestinian Folklore at the Academy of Refugee Studies. She is currently a Ph.D. student in the Department of Social Anthropology at SOAS University.
Wisam's clients include DPK Consulting, CH2MHILL, Trigon Associates, Black and Veatch, Palestinian Heritage Trail, the CROSSDEV Project and the European Commission.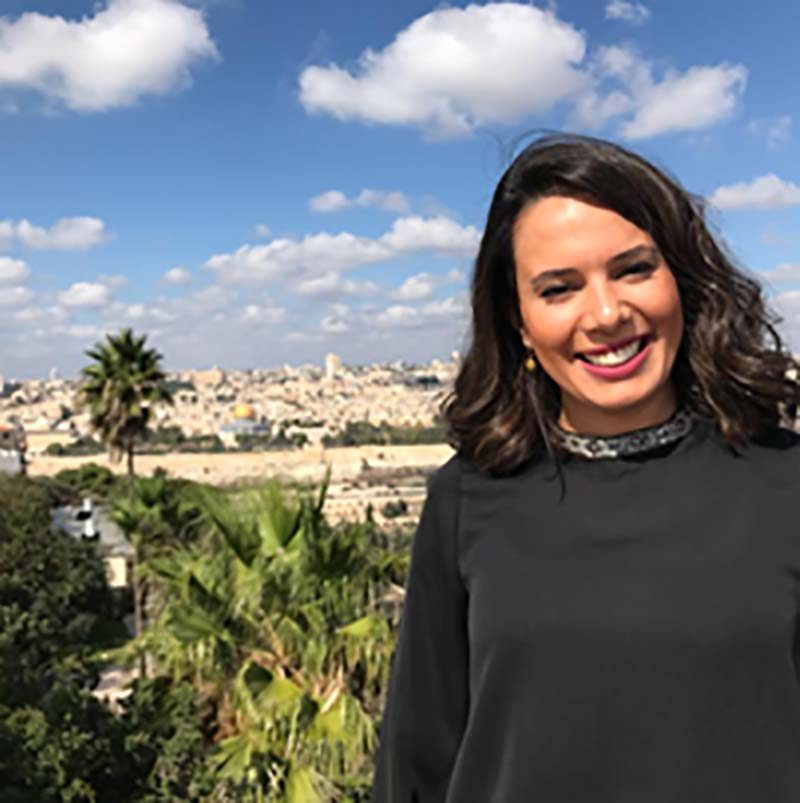 Ghadeer Najjar
Ghadeer is a social entrepreneur and architect based in Jerusalem. She holds a Masters in Tourism Studies, has several years of experience in heritage conservation and rehabilitation, and is member of the Municipal Committees for the regeneration of historic centres. She focuses on issues of innovative community empowerment and engagement. Her studio works to reshape spaces in Palestine and the Levant through architectural, interior and garden design, and it organises annual interactive exhibitions in architectural heritage.
In 2017, Ghadeer designed and wrote a guidebook titled Bethlehem: The Historic Centre and Bethlehemites in Jerusalem, to promote small local businesses and sustainable, community-based tourism in Bethlehem. She is currently a lecturer of Tourism Studies at Bethlehem University, teaching courses in Sustainable Tourism Development and the Anthropology of Travel, Pilgrimage and Cultural Heritage.