How childhood memories influence your work and your identity is revealed through art
Emily Jacir, Malak Mattar, Yazan abu Salamah and Mustafa Shaklah
Emily Jacir, Malak Mattar, Yazan Abu Salamah and Mustafa talk about their work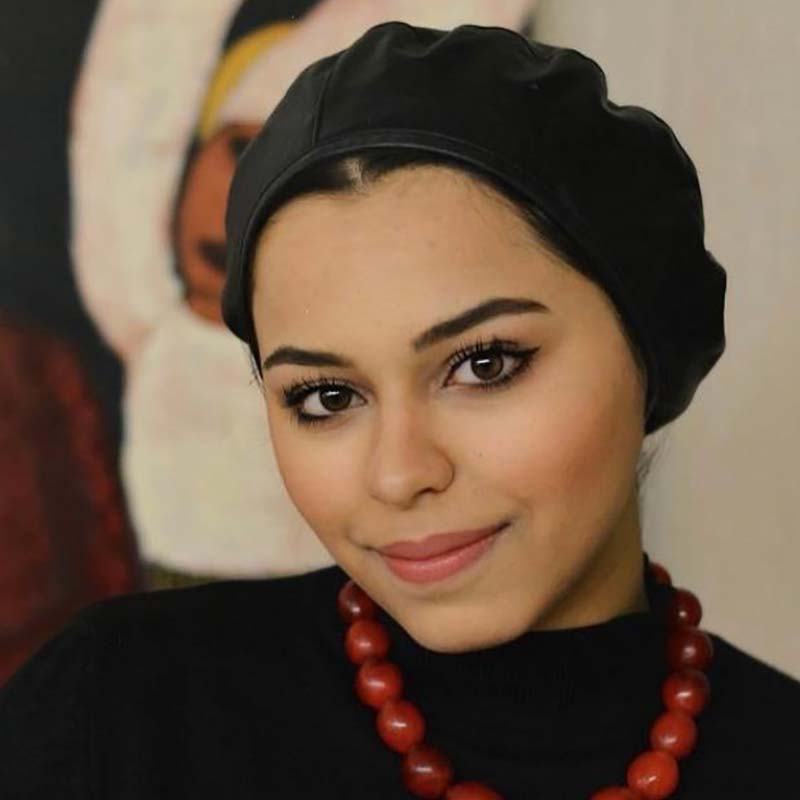 Malak Mattar
Mattar, age 21, paints powerfully expressionist faces, figures, and semi-abstract designs. She first started painting at age 13, during the 51-day Israeli military assault on Gaza in 2014. Forced to stay inside for her own safety, Malak says, "I felt a compelling need to release all my negative energy—fear, anxiety, and sheer terror." She started painting with school art supplies, using basic watercolor on paper. A world of self-expression opened for her.
Unable to leave Gaza due to the Israeli blockade, Malak showed her paintings to the world through social media, on Instagram and Facebook. On her fourteenth birthday, she began offering her originals for sale to buyers around the world. Within two years, she became financially independent. Mattar's artwork soon garnered interest from galleries beyond Palestine. Her artwork has been featured in many individual and group exhibitions in Jerusalem, France, Spain, Turkey, Costa Rica, India, England, and the United States, including the Art under Siege exhibit at the Rayburn House, U.S. House of Representatives, Washington, DC.
Malak also`excelled academically, achieving the highest grade average in the Gaza Strip in her senior year of high school, and the second highest grade average in all of Palestine—the West Bank and Gaza Strip. She won a full scholarship to Aydin University in Turkey, where she currently lives.
Malak now paints in both acrylic and oils on canvas. The motifs of her paintings range from visceral feelings to dream visions to abstract concepts. One of her best-known paintings features a woman with an ocean-blue face and a meditative expression, her profile emerging, like the dark side of the moon, from a vivid orange planet. The whorls of her curly hair encircle the planet. with some curls breaking free to float in space. This painting was chosen as the cover art for the book We Are Not Numbers, a book featuring the narratives of young Palestinian adults about their experiences under siege.

Recent highlights of Malak's career include a tour of the United States in 2020, including speaking engagements on college campuses—Yale University, Smith College, Manhattan College, UMass Boston, and others. Recent exhibits include a solo exhibition at the Cultural House in Frieburg, Germany, a group exhibition at the Museum of the Palestinian People in WA, DC, and a group exhibition in Einhoven, Holland, titled Post Colonization (all in 2020).
In 2021, Malak published her first book, Grandma's Bird, an autobiographical children's story that describes how a young girl in Gaza learns to control her fears through creativity, finding freedom even under occupation—and, ultimately, a way out to the wider world. Published by the UK-based Hands Up Project, a percentage of proceeds go to the project, which helps children in difficult circumstances, including Palestine, use language enhanced through creativity, performance, and collaborative interaction.
"I strive to be an artist and ambassador for Palestinian people all over the world," Malak says. She adds, "Every human being should be able to live in peace no matter what their origins are. The real victims are the children. If they survive war, they also have to survive living after the war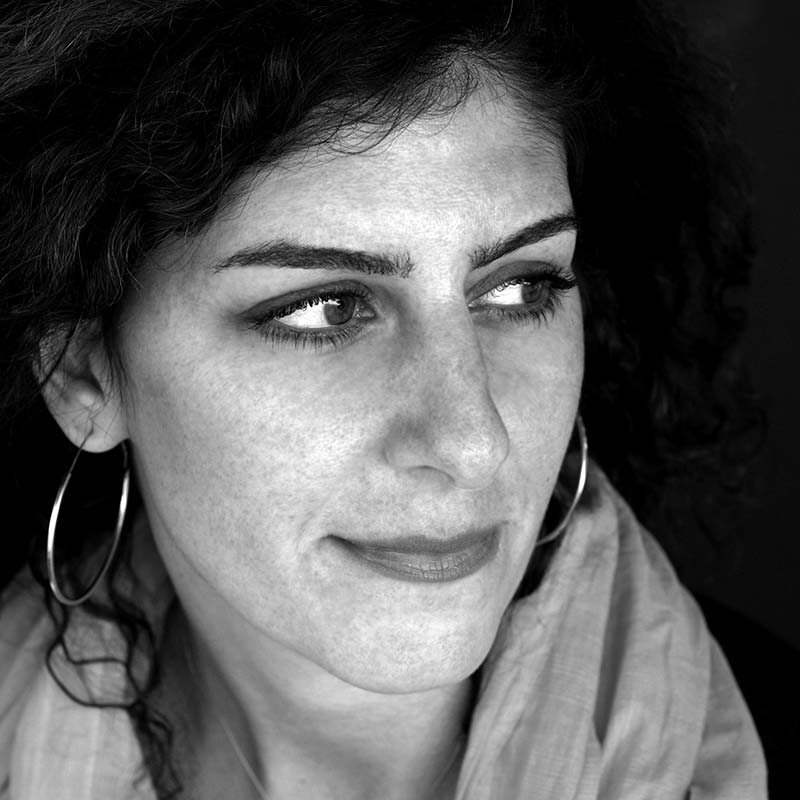 Emily Jacir
As poetic as it is political and biographical, Emily Jacir's work investigates translation, transformation, resistance, and movement. Jacir has built a complex and compelling oeuvre through a diverse range of media and methodologies that include unearthing historical material, performative gestures and in-depth research. Her work spans a range of strategies including film, photography, sculpture, interventions, archiving, performance, video, writing, and sound. She investigates personal and collective movement through public space and its implications on the physical and social experience of Mediterranean space and time.
Her works have been widely exhibited all over the world since 1994, and she has been honored for her achievements with several awards includinga Golden Lion at the 52nd Venice Biennale (2007) for her work Material for a film; a Prince Claus Award from the Prince Claus Fund in The Hague (2007); the Hugo Boss Prize at the Guggenheim Museum (2008); the Alpert Award (2011) from the Herb Alpert Foundation; and the Andrew W. Mellon Foundation Rome Prize Fellow at the American Academy in Rome (2015) among others. Select film juries that Jacir has served on include German Competition 35th International Kurzfilm Hamburg (2018); Visions du Reel Festival international du Cinéma Nyon (2014); Berlinale Shorts International Jury (2012); the Cinema XXI Jury Rome Film Festival (2012).
She has been actively involved in education in Palestine since 2000 and deeply invested in creating alternative spaces of knowledge production internationally. She formed a school at the Firestation in Dublin in the summer of 2019 Live Free or Die. In conjunction with her survey show Europaat IMMA (Irish Museum of Modern Art), Dublin in 2016–17 she organized a 2 week workshop for her students in Ramallah alongside Irish participants To Be Determined (for Jean). She was the curator the Young Artist of the Year Award 2018 at the A. M. Qattan Foundation in Ramallah that she titled We Shall Be Monsters. She is co-founder and the Executive Director of Dar Yusuf Nasri Jacir for Art and Research in Bethlehem, Palestine.