Irrepressible creativity – Palestine's arts and culture scene today
Marina Barham, Rania Elias, Abdelfattah Abusrour
A panel discussion between Abdelfattah Abusrour of Alrowwad; Marina Barham of Alharah theatre, Rania Elias of Yabous and chaired by Phyllida Lloyd, UK director and producer. The discussion will look at the challenges facing the cultural and arts sector in Palestine today and how cultural institutions look to overcome these challenges in the future.
About Al-Harah Theatre
Al-Harah Theatre aims to produce theatre that is well-crafted yet moving, challenging yet accessible and, essentially, honest. We believe that theatre has the potential to change the lives of those who make it and those who watch it. Our mission is to promote a high dramatic standard whilst remaining accessible. Through both our performances and our educational work we hope to bring compelling stories in one of the last uncensored spaces to audiences throughout Palestine, the Arab World, and beyond.
Al-Harah Theatre produces two plays for children and two plays for young people every year. Local tours and performances are organized all over the West Bank towns, villages, and refugee camps.
Weekly training sessions for children and young people in drama and theatre are conducted by specialized trainers. Al-Harah Theatre makes it a necessity to develop the capacity of their staff and members by organizing and participating in workshops.
Al-Harah organizes an annual Street Festival and parade in the Bethlehem area. "Yalla Yalla" Festival is an exciting event for all members of the family.
Al-Harah opened in 2014 the first Performing Arts Training Center in Palestine for six technical fields in Light, Sound, Costume, Scenography design and making, stage management and managing artistic projects.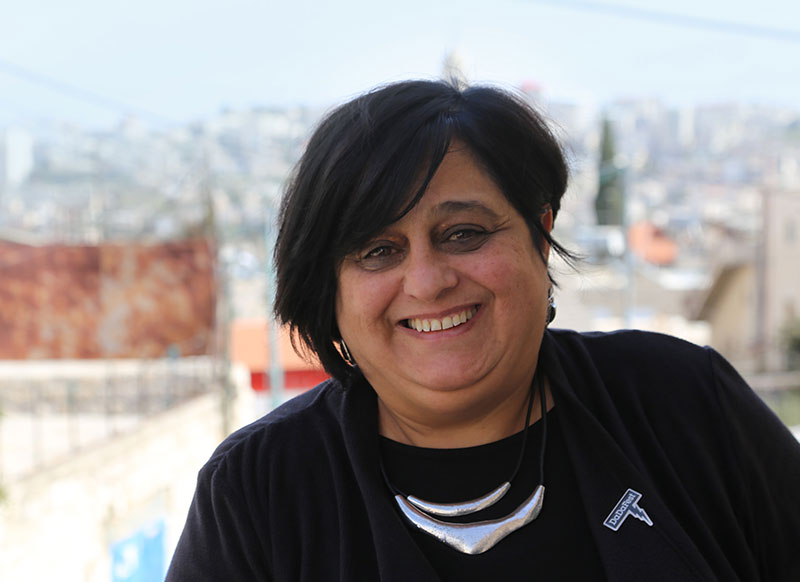 Marina Barham
Marina Barham, cofounder and General Director of Al-Harah Theater, and Al-Harah Performing Arts Training Center (PARC), President of the Palestinian Performing Arts Network, Palestine. Vice President of Euromedinculture Network and TAMASI Collective for Performing arts Organizations from the MENA Region. An active cultural operator in Palestine, the Middle East and in Europe.
A 2017-2018-2019 Fellow of ISPA and Fellow of Salzburg Global Seminar.
A Trainer in the field of Cultural Management in the Arab World. A speaker at several European conferences, festivals and events on the importance of performing arts in Palestine and the Arab world.
Produced many theater productions and coproductions. Managed and organized several international, regional and local tours. Managed several Euro-med Projects funded by the EU and organized Palestine International Theater Festival for Children and Youth & Yalla Yalla Street festival in Palestine.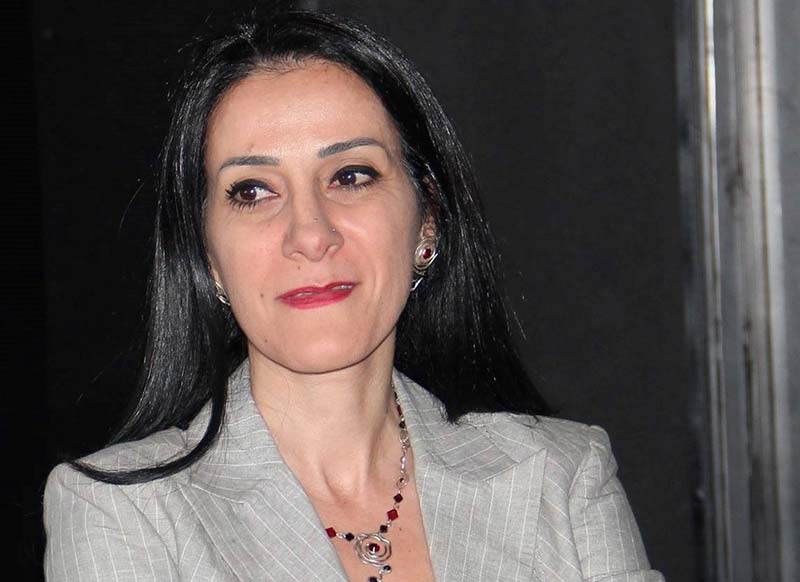 Rania Elias
Rania Elias has been the director of Yabous Cultural Centre in Occupied Jerusalem since 1998, responsible for local and international public relations, business management, events management, project coordination, and funding. She was a leading figure behind the renovation of Cinema Al-Quds, as it was transformed into the largest and most important cultural center in Jerusalem, Yabous Cultural Centre. This was accomplished despite the obstacles imposed by the Israeli occupation on Palestinian organizations that aim to function in Jerusalem. Yabous provides a venue to celebrate and share cultural traditions, interact with artists, and participate in a range of activities that stimulate and expand the creativity, diversity, and artistry of Jerusalem and Palestinian cultural expressions.
Rania is on the board of trustees of several international and Palestinian organizations and networks. She has been a prominent speaker at various international and local conferences and meetings that dealt with cultural and human rights issues in Palestine. As a fieldwork researcher, she contributed to several studies, and she has been actively involved in voluntary social work that deals with various types of human-rights violations.
Abdelfattah Abusrour
Abdelfattah Abusrour is the first Ashoka fellow-Social Entrepreneur in Palestine, and he is a Synergos – social innovator fellow. The organization he founded, Alrowwad cultural and arts society was awarded Stars Foundation Impact Award in 2017.
Abusrour is founder and director of Alrowwad Cultural and Arts Society, established in 1998 in Aida refugee camp-Bethlehem. His concept and philosophy "Beautiful Resistance", using performing and visual arts, culture and education, is a creative and peaceful expression in situations of oppression and trauma to provide possibilities to save lives and inspire hope and build peace within individuals to be peace builders in their communities and beyond. He started working with children, youth and adults, focused also on mothers and women. Mobile Beautiful Resistance program, using theatre, dance, photography, games library (play bus) touring all over the West Bank-Palestine to train trainers and connect with other Palestinian communities and marginalized areas.
Dr Abusrour is an author, actor, and theatre director, with a PhD in Biological and Medical Engineering from France. He abandoned his career in Biology because he believed in the power of arts and culture as pure humanity where stereotypes vanish and people are on equal grounds, and considers arts as the bridges that people can build together as equals to shape a better future for all the generations to come.
Alrowwad Cultural and Arts Society (Recipient of Stars Foundation Impact Award in 2017) has been able to build bridges, create exchanges and co-produce artistic works and performances with international groups, touring shows in Europe, UK and USA as well as in Palestine. Dr Abusrour has done conferences and practical workshops in different countries using Beautiful Resistance, to empower people through building peace within themselves, and be active change-makers, and instead of waiting for miracles to happen, be able to act and provoke miracles to happen.
In the last 3 years, Dr Abusrour has conducted practical workshops in Finland, Spain, Estonia, and UK as well as in Middle East.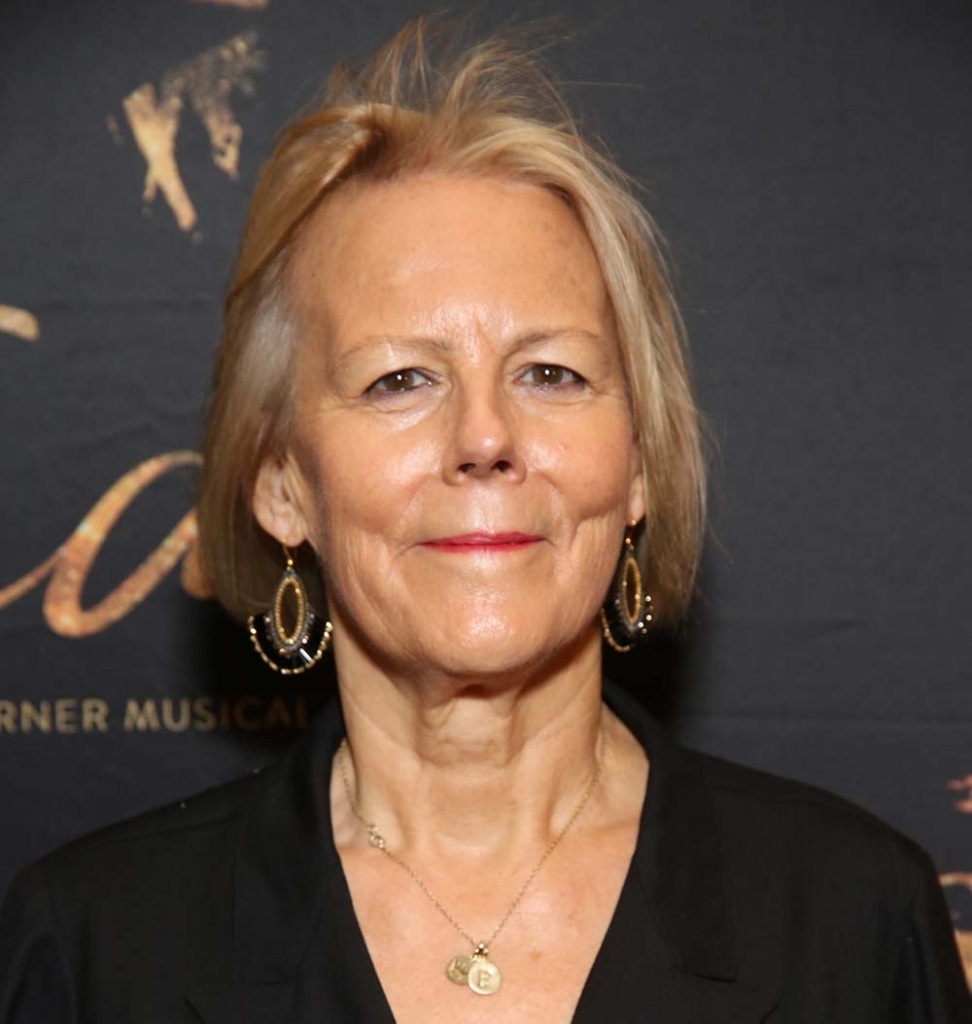 Phyllida Lloyd
Celebrated British director Phyllida Lloyd is widely recognized for her broad range of bold and innovative theatre, opera, musical and film productions. Often described as a "political artist", she has spent most of her career promoting gender equality both on and off stage. After an early career in regional theatre she moved to London to produce a range of classical and new work for the National Theatre, the Royal Court Theatre and The Donmar Warehouse.
She also had award-winning career as an opera director with successes including La Bohème, The Handmaid's Tale, Peter Grimes and Gloriana. In 1999 producer Judy Craymer enlisted her to direct the worldwide smash-hit musical, Mamma Mia!, which was followed in 2008 by her directing the film of Mamma Mia!, a box-office phenomenon. Lloyd's next films included the Margaret Thatcher biopic, The Iron Lady (2011), in which she directed Meryl Streep to a third Oscar.
Her latest film Herself premieredat the 2020 Sundane Film Festival. Lloyd's prolific work in theatre most recently includes the groundbreaking, all-female Donmar Shakespeare Trilogy: Julius Caesar (2012), Henry IV (2014) and The Tempest (2016), performed in London, New York and on BBC TV and in 2018 another hit musical, Tina: The Tina Turner Musical for which Phyllida has been nominated for a Tony award.