The Palestinian arts scene, an overview
Sliman Mansour, George Al Ama, Wisam Salsaa and Amer Shomali
A panoramic view from Bethlehem on visual arts in Palestine, through the eyes of major Palestinian artist Sliman Mansour and art researcher and collector George Al Ama, in conversation with artist and filmmaker Amer Shomali at  an exhibition in Dar Al-Sabagh, one of Bethlehem's most beautiful historic buildings. The event includes a tour of the Walled Off Art Gallery with Wisam Salsaa, director of the Walled Off Hotel.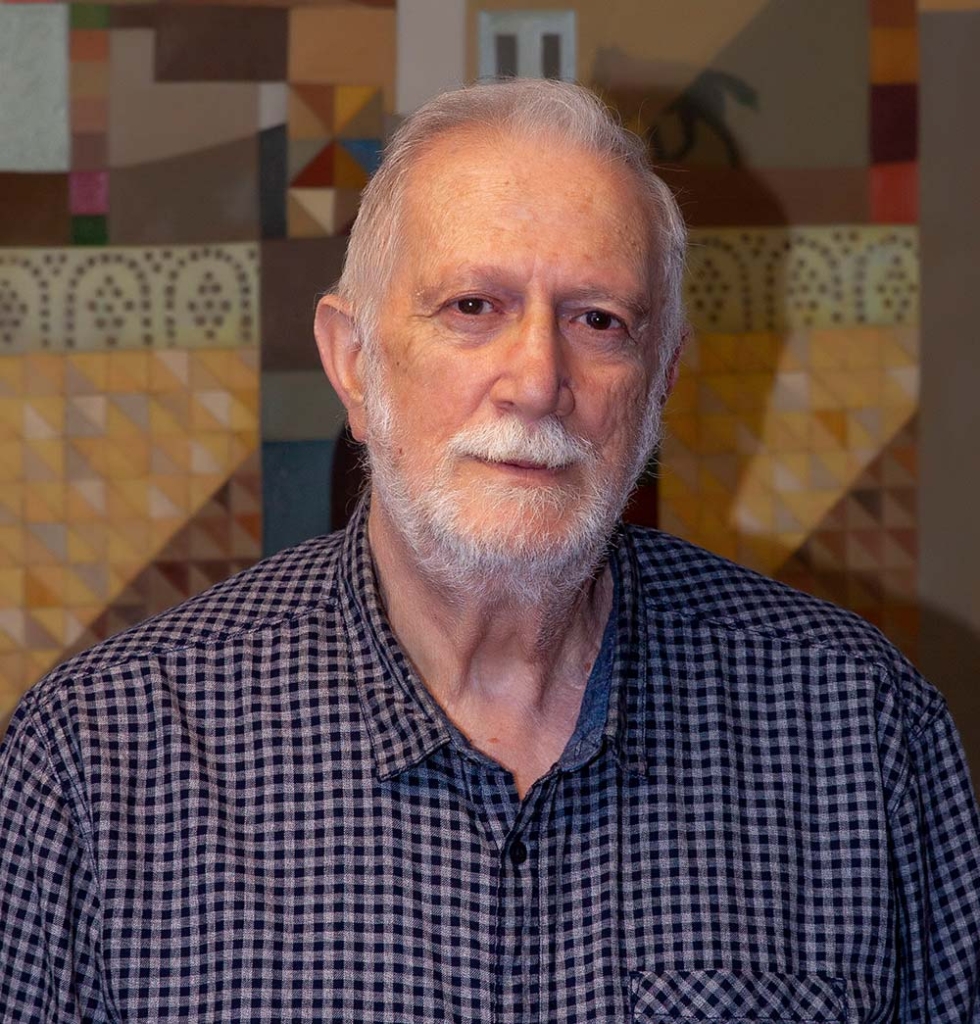 Sliman Mansour
Born in 1947, in Birzeit, Palestine, Sliman Mansour studied fine art at the Bezalel Art Academy in Jerusalem. Suleiman Mansour is known for his 1973 work Camel of Hardship depicting an old porter carrying Jerusalem on his back. Mansour has tailored his comprehensive portfolio around the Palestinian struggle, portraying peasants and women in traditional dress in his early work. During the first Intifada against Israeli occupation (1987 – 1993) Mansour and other artists in the 'New Vision' art movement started in 1987 boycotted Israeli supplies. Instead, Mansour used local materials like mud and henna in his work.
Sliman Mansour draws inspiration from the subject of the olive tree and has focused on the theme of 'land' since 1970. His recent work is centered on the individual figure to convey the 'different states of exhausting anticipation or loss,' resulting from his experience of living under the occupation.
Sliman is a founding member of the League of Palestinian Artists. In 1994, he co-founded the Al-Wasiti Art Center in East Jerusalem and served as its director from 1996 until 2003. He is also one of the founding directors on the Board of the International Academy of Art in Palestine.
He has held solo exhibitions in Ramallah, New York, Sharjah, Cairo, Gaza, and Stavanger. His group exhibitions include Museum of Oriental Art, Moscow, 1980, Palestinian Spring, Al-Hakawati Theatre, Jerusalem, 1985; New Visions, Jordan National Gallery of Fine Arts, Amman, 1991; Made in Palestine, Station Museum of Contemporary Art, Houston, Texas, 2003; and Contemporary Graphic Art in the Arab World, Nabad Gallery, Amman, 2010. He received the Palestine Prize for the Visual Arts at the Cairo Biennial in 1998 and the 2019 edition of UNESCO-Sharjah prize for Arab culture.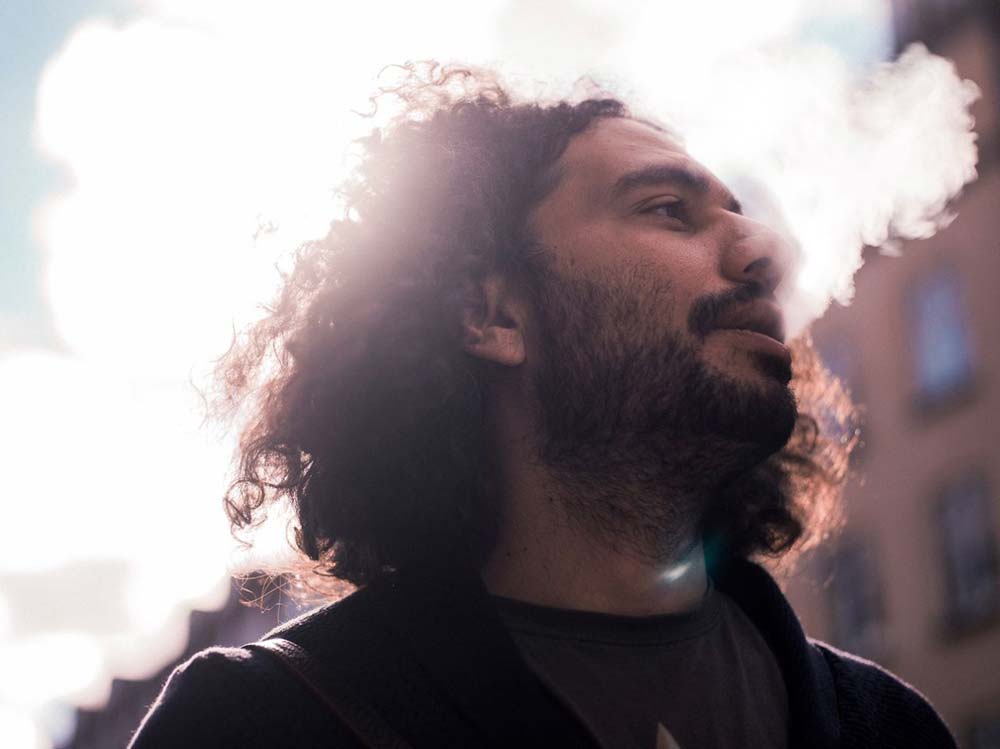 Amer Shomali
Amer Shomali is a Palestinian multidisciplinary artist, using painting, films, digital media, installations and comics as tools to explore and interact with the sociopolitical scene in Palestine. Much of Shomali's work examines the creation and the use of the Palestinian revolution's iconography.
His art works are part of several collections: The British Museum, The Arab World Institute, Barjeel Art Foundation, The Samawi collection, Dalloul Art Foundation, The Museum of Manufactured Response to Absence (MoMRtA), Birzeit University Museum, Al-Qattan Foundation, Dar ElNimer, Bank of Palestine and Mr. George Al Ama.

Shomali co-directed an award winning animated documentary, The Wanted 18, which premiered at the Toronto International Film Festival in 2014. The film was awarded the best documentary award in Abu Dhabi, Carthage, Traverse City, and Al-Jazeera Film Festivals. The Wanted 18 was in the official submission lists for the foreign language and documentary categories of the Oscars 88th.
Born in Kuwait in 1981, Shomali holds a BSc in Architecture from Birzeit University in Palestine, and a Master's degree in Animation from Bournemouth University in the United Kingdom. He is currently based in Ramallah, Palestine. teaching at the Faculty of Art, Music and Design at Birzeit University.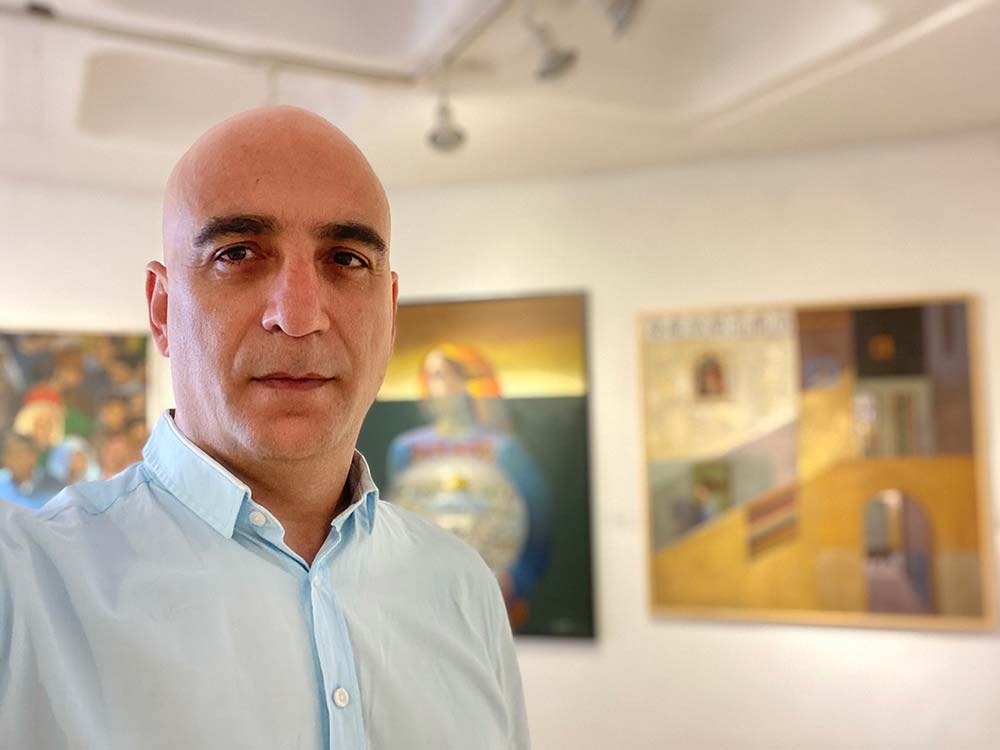 Wisam Salsaa
With a strong background in Tourism, Wisam Salsaa is the Manager of The Walled Off Hotel in Bethlehem since its opening in 2017. The hotel includes an Art Gallery for Palestinian Artists, a Museum about the history of Palestine from the British mandate until today, as well as a Lobby that hosts the largest original art collection by Banksy.
In Wisam's own words: "I always believed that a big part of our suffering as Palestinians is because most of the world does not know what is going on in Palestine or hear the story from one side only. I always looked for practical and effective ways to reach people, and the answer was tourism and Art, not violence. Since then, through my career, I try to build up a better future for my kids and for the freedom of Palestine. The invisible power of art is unbelievable!!
I'd like to see more people from around the world come to Palestine and meet with Palestinians, eat and work with them. And I am always interested in building channels to link people with each other through creative activities and partnerships."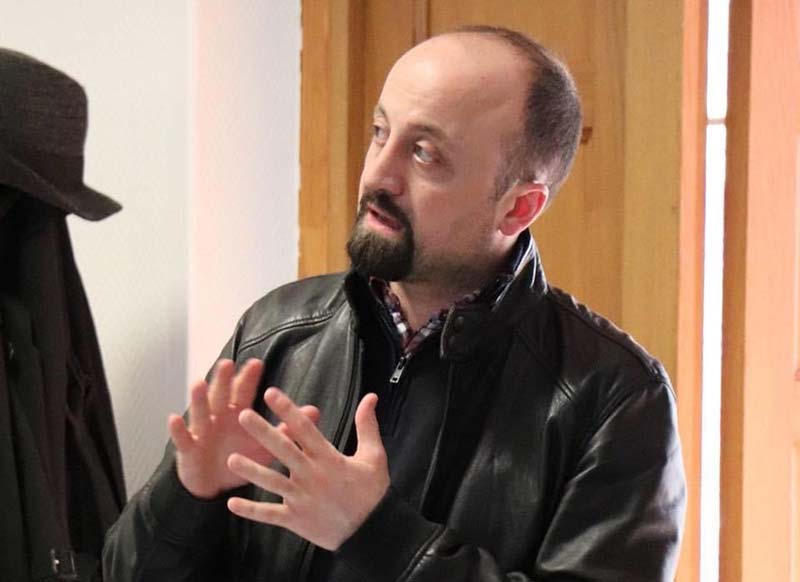 George Al Ama
George Al Ama is an academic, researcher, and collector in the fields of Palestinian art and material culture. An advisor to the Bank of Palestine Group in the fields of arts, culture and diaspora. Founder of Dar Al Sabagh Diaspora Studies and Research Centre. He is also a consultant to the scientific committee for the Terra Sancta Museum of the Custody of the Holy Land.