Spoken Word Evening
Tasneim Zyada, Victoria McNulty, Iyad Hayatleh and Mo'min Swaitat
Tasneim Zyada, Iyad Hayatleh, Victoria McNulty and Mo'min Swaitat will present their work in a evening of spoken word.
Iyad Hayatleh
Iyad Hayatleh is a Palestinian poet and translator. He has lived in Glasgow since 2000. Hayatleh has published work in Arabic and given readings in Syria, Lebanon and Yemen. In Scotland, his work has appeared in magazines as well as pamphlets. His first collection, Beyond all Measure, was published by Survivor's Press in 2007.
Hayatleh collaborated with the poet Tessa Ransford on a two-way translation project, resulting in the book A Rug of a Thousand Colours (Luath Press, 2012), inspired by the Five Pillars of Islam. He is an active member of Scottish PEN as well as Artists in Exile Glasgow, and has led workshops in Glasgow and Inverness schools, sponsored by the Scottish Poetry Library and Oxfam. He has taken part in readings across Scotland, including events at the Edinburgh International Book Festival. He has featured on BBC radio programmes, and gained further media exposure in the Scottish press.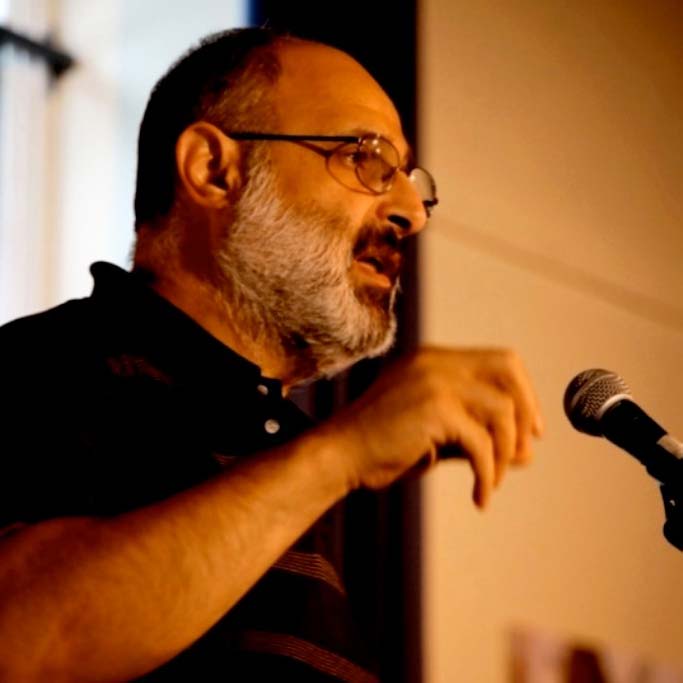 Victoria McNulty
Victoria McNulty is a performance poet, writer and community arts worker from the East End of Glasgow. Her pamphlet Confessionals (Speculative Books) was developed into a spoken word show by Sonnet Youth and toured nationally to critical acclaim. Her recent project Exiles (Speculative Books/ Fair Pley) has been made into a spoken word film directed by Kevin P Gilday and David Hayman JR. Work from the film received the 2022 Annual John Byrne Award. Victoria has performed at celebrated arts events across the UK and Ireland including the Edinburgh Festival, Féile an Phobail, BBC6 Music Festival, Neu Reekie, the James Connolly Festival, Evidently Salford and Loud Poets. She was the recipient of Writer o the Year at the 2021 Scots Language Awards in Dundee. In 2018 Victoria participated in Neu Reekie's residency at Curfew Tower, NI, was 2022 Paisley Book Festival Writer in Residence and is currently working with Edinburgh Book Festival as part of their Outriders Europe project.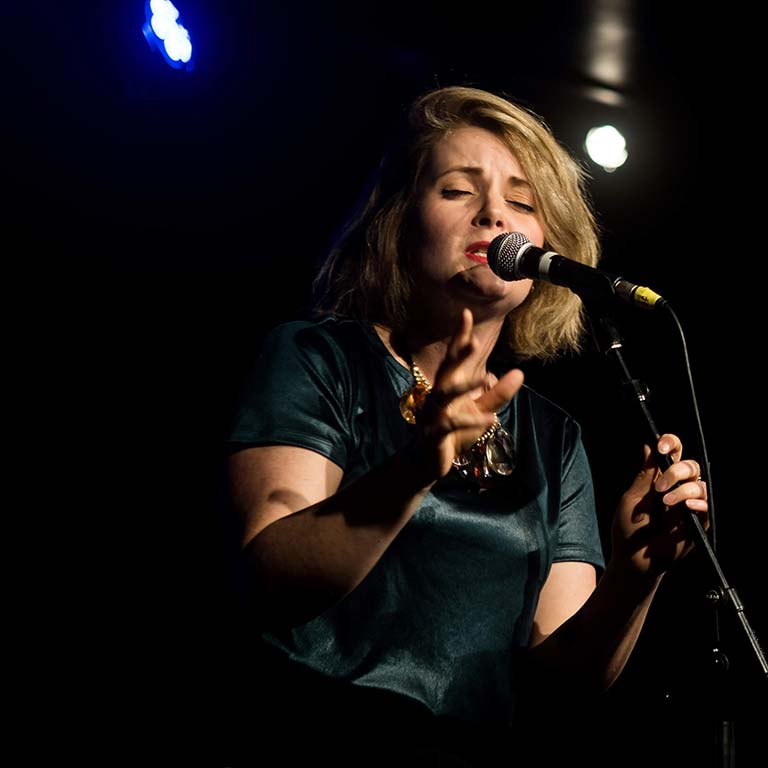 Tasneim Zyada
A perfectly calm storm on the spoken word scene, Tasneim Zyada is a published Palestinian writer and creative freelancer. She delivers a body of work that documents the hard hitting layers within her identity and life experiences. Having started out in 2015 as a regular performer at London open mics, Tasneim's words have since taken her internationally. She has been featured in several festivals – notably: Shubbak, Waltham Forest Mela, AWAN, Bloomsbury and recently headlining at PalArt Festival.
Tasneim's other accolades include facilitating sold out poetry workshops on memory and repressed emotions, voice over work – voicing a character in George the Poet's multi-award winning podcast and being Asra run club's mindfulness coach. Her role focuses on the connection between physical exercise and mental health. Currently in the works is a project with a film director exploring imposter syndrome.
You can find Tasneim on Instagram, Twitter and TikTok @tasneimzyada to stay updated on upcoming shows and project releases.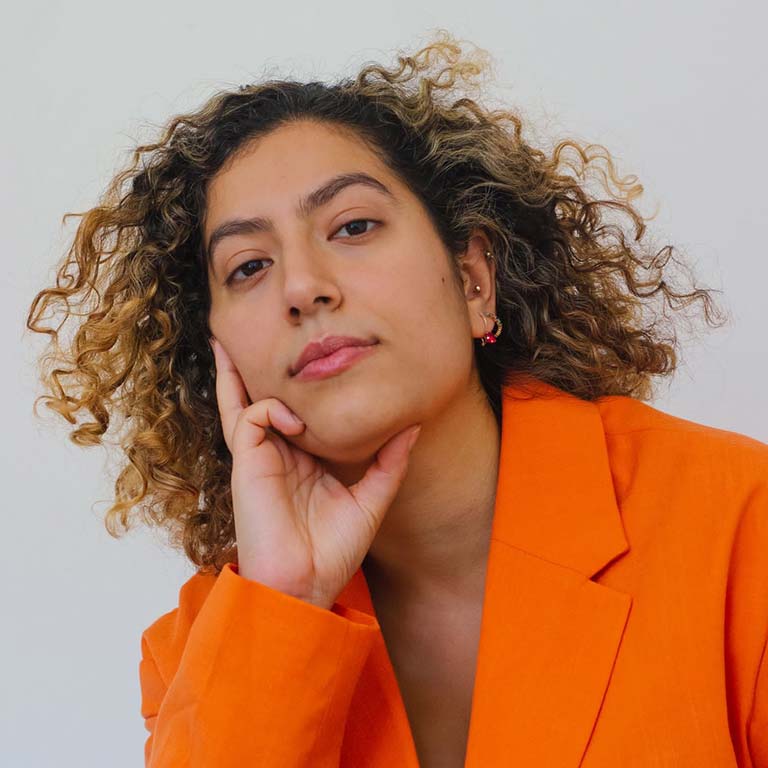 Mo'min Swaitat
Mo'min Swaitat is a London-based artist whose practice spans music, sound, performance, research, curating and film. He trained at the Freedom Theatre (Jenin) and arthaus (formerly LISPA) in London/Berlin, specialising in the Lecoq method of physical theatre. He has worked with the Schaubühne, New Diorama Theatre, Arcola Theatre, The Public Theater NY, Camden People's Theatre, the Globe Theatre, Trinity Laban, Battersea Arts Centre, Royal Court Theatre, Young Vic, Rich Mix, Theatre Temoin, Common Wealth Theatre, Shakespeare's Globe Theatre and many others. In 2021, his first experimental film Stones in Hand, an Albany Theatre/Foreign Body Productions collaboration, was screened in London and abroad and will be screened as part of this year's Marrakesh Short Film Festival and London Short Film Festival. Last year, he was awarded the Jerwood Arts Live Work Fund enabling him to begin digitising his collection of thousands of Arabic vinyl and cassettes and to found his record label, Majazz Project, inspired by the Palestinian, Bedouin and Arabic sound archive. His first release Intifada 1987, a reissue of Riad Awwad's seminal album, quickly sold out, and he has multiple releases planned for this year, including reissues of Al Fajr Band's Live From Berlin and Zeinab Shaath's Urgent Call of Palestine. He runs a series of live music and film events in East London, including monthly nights at Servant Jazz Quarters in Dalston. He has been guest curator at the Mosaic Rooms, Alserkal Avenue, Dubai Expo, Radio Alhara, NTS, Netil Radio, Walled Off Hotel (Banksy), Nottingham Contemporary and many others.
https://www.instagram.com/majazzproject/