Urban Heritage
Raed Saadeh, Rima Mismar, Omniya Abdel Barr and Issam Juha
Film clips and a live discussion about action in response to the many challenges threatening the rich urban heritage (material & intangible) of cities across the region such as Bethlehem, Jerusalem, Beirut and Cairo. With the support of The British Council's Cultural Protection Fund, in partnership with the Department for Digital, Culture, Media and Sport.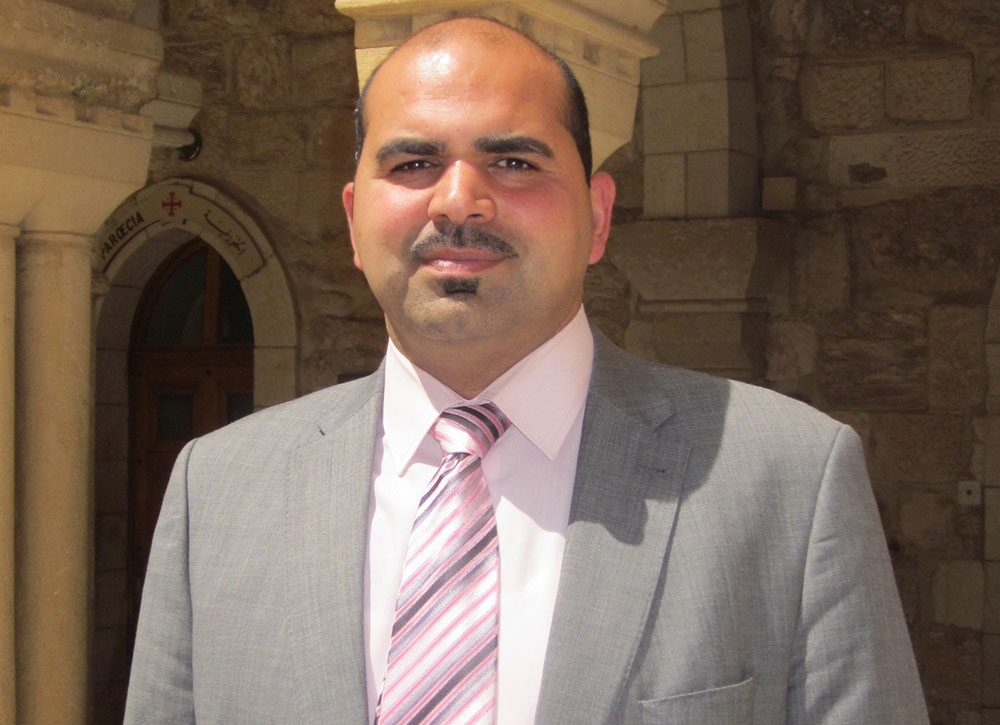 About Issam Juha
Issam Juha is the Director for The Centre for Cultural Heritage Preservation since 2008, during his command the centre has being pioneer in leading the preservation efforts for the built up heritage in Bethlehem governorate and utilizing cultural heritage resources as a tool for tourism development. The centre has been granted the trust of the PA for the preparation of two nomination dossier which contributed to inscribe Bethlehem and Battir on the World Heritage List. Issam Juha was the Deputy Mayor of Bethlehem from 2012-2017, and has contributed in the preparation and adoption of the Bylaws for the protection of built up heritage in Bethlehem.
Issam has finished BSc. Architectural Engineering from the Birzet University, Palestine in year 1999, and later in 2004 has completed Masterof Arts in World Heritage Studies from Brandenburg Technical University of Germany. Issam has represent Palestine in several international workshops and seminars in the field of Cultural Heritage preservation. Issam is also a part time lecturer at Bethlehem University.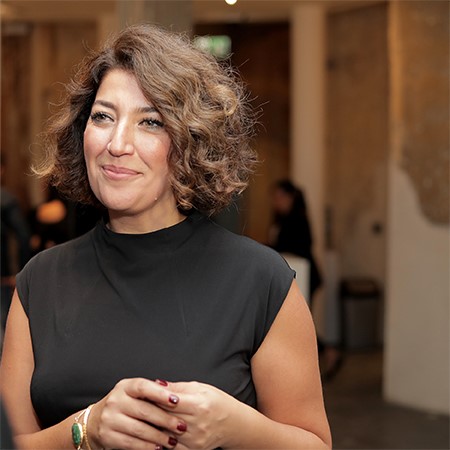 About Rima Mismar
Rima was appointed Executive Director of the Arab Fund for Arts and Culture – AFAC in 2016 building on her extensive experience as AFAC Deputy Director. Rima completed her studies in Communication Arts (Radio/TV/Film) at the Lebanese American University (LAU) in Beirut in 1998. Prior graduation, she began writing for local newspapers and cultural supplements, focusing on cinema and pursuing her professional career as a film critic as of 1999.
She had participated in several festivals as jury member or as a member of the selection committee, contributed to serious critical writings on Arab cinema, moderated panels and wrote for several regional media. She worked briefly in television, writing and producing several episodes of "The Arabic Lens" (Al Adasa Al Arabiya). She also wrote and researched a number of feature documentaries produced by and broadcasted on Al-Arabiya channel. Rima has joined AFAC in 2011 as Film Programs Manager and in 2015 was appointed Deputy Director.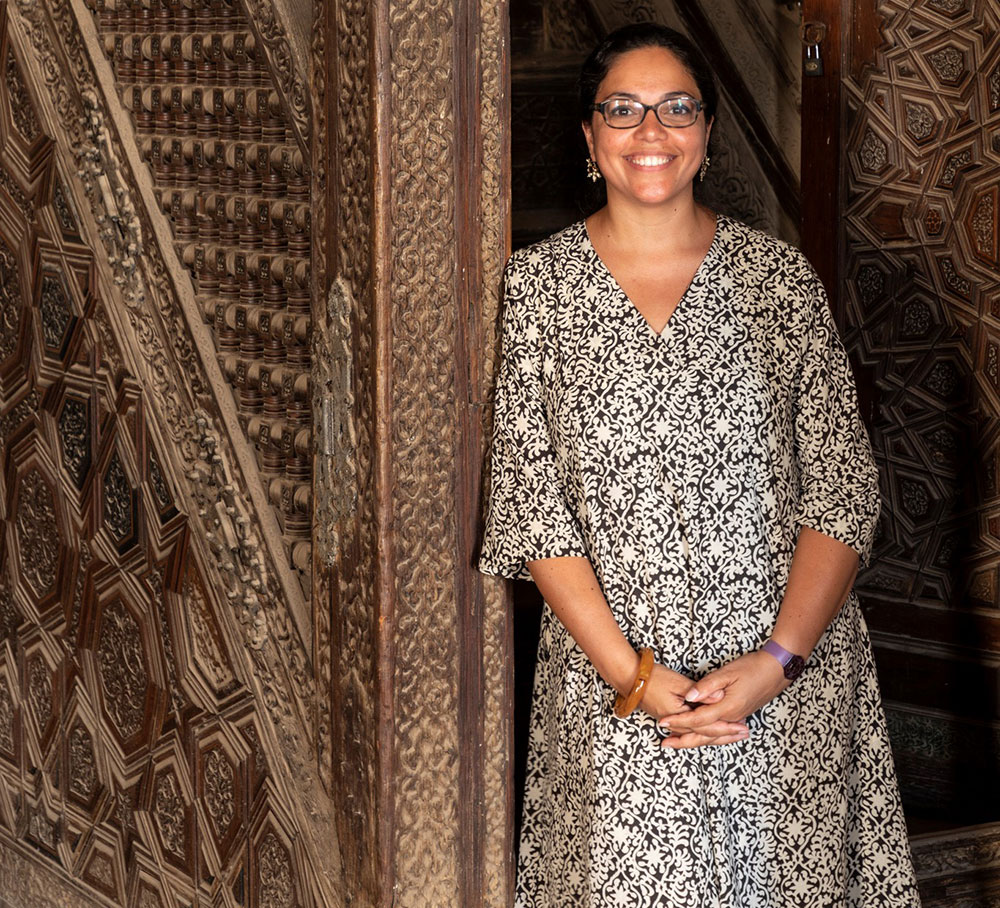 About Dr Omniya Abdel Barr
Dr Omniya Abdel Barr is an architect specialised in Islamic art and architecture. She has experience in urban conservation, monument restoration and cultural heritage documentation. She holds a PhD in History from Aix-Marseille University (2015), an MSc in Conservation from Raymond Lemaire Center in KUL (2004) and a BSc in Architecture from the Fine Arts of Helwan University (2000). Currently, she is the Barakat Trust Fellow at the Victoria and Albert Museum in London, leading a digitisation project on K.A.C. Creswell's photographic collections. In Cairo, she is working with the Egyptian Heritage Rescue Foundation on projects dedicated to rescuing Mamluk architectural heritage and promoting traditional crafts.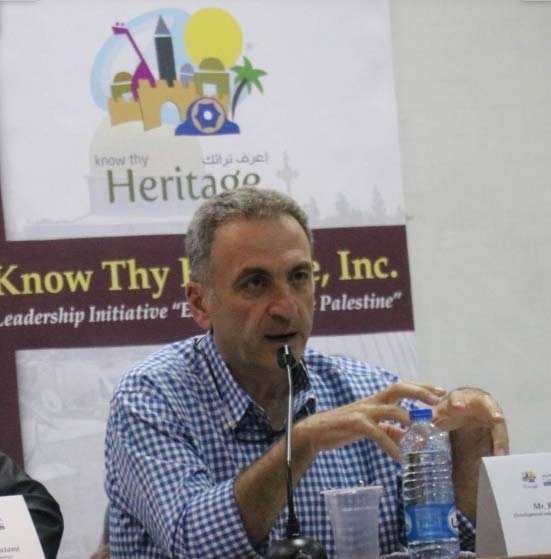 About Raed Saadeh
Raed Saadeh is the co-founder and chairman of the Jerusalem Tourism Cluster and the co-founder and chairman of the Rozana Association for Rural Tourism Development, based in Birzeit. Mr. Saadeh is also the owner and general manager of the Jerusalem Hotel, a boutique hotel in Jerusalem, a former president of the Arab (Palestinian) Hotel Association (AHA), and the co-founder of the Network for Experiential Palestinian Tourism Organizations (NEPTO).