Writing of Palestine
Ahmed Masoud, Selma Dabbagh, Nayrouz Qarmout and Naema Aldaqsha
How do Palestinian authors write about Palestine? How can they reach a global audience? Ahmed Masoud, Selma Dabbagh, Nayrouz Qarmout and Naema Aldaqsha discuss their work from London and Gaza. Chaired by journalist and author Paul Kenyon.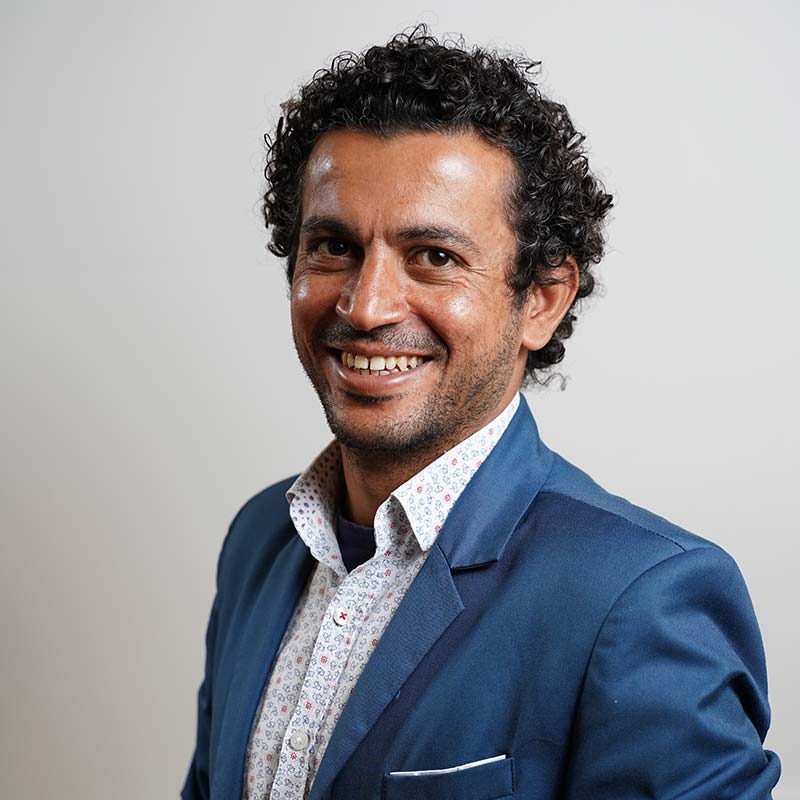 Ahmed Masoud
Ahmed Masoud is the author of the acclaimed novel, Vanished – The Mysterious Disappearance of Mustafa Ouda. Ahmed is a writer and director who grew up in Palestine and moved to the UK in 2002. Last year he worked with Maxine Peake on Obliterated, a theatrical experiment and artistic protest. You can learn about it here https://www.youtube.com/results?search_query=obliterated+maxine+peake.
Ahmed's theatre credits include Application 39 (WDR Radio, Germany 2018), Camouflage (London 2017), The Shroud Maker (London 2015-2019), Walaa, Loyalty (London 2014, funded by Arts Council England), Go to Gaza, Drink the Sea (London and Edinburgh 2009) and Escape from Gaza (BBC Radio 4, 2011)
Ahmed is the founder of Al Zaytouna Dance Theatre (2005), where he wrote and directed several productions in London, with subsequent European Tours. After finishing his PhD research, Ahmed published many journals and articles, including a chapter in Britain and the Muslim World: A historical Perspective (Cambridge Scholars Publishing, 2011). An earlier version of Vanished won the Muslim Writers Awards (London 2011 supported by Penguin Books). For more information, please visit www.ahmedmasoud.co.uk.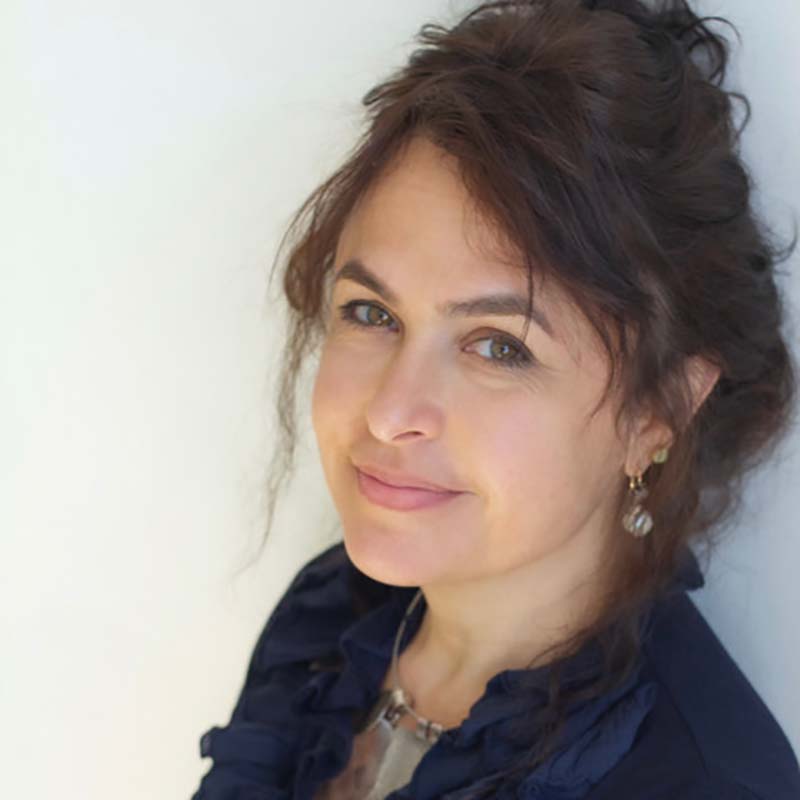 Selma Dabbagh
Selma is a British Palestinian writer of fiction. Born in Scotland, she has lived in Saudi Arabia, Kuwait, Bahrain, France, Egypt and the West Bank. Her first novel, 'Out of It,' (Bloomsbury, 2011) set between London, Gaza and the Gulf was listed as a Guardian Book of the Year. She has also written radio plays 'The Brick' for BBC Radio 4 (nominated for the Imison Award) and 'Sleep It Off, Dr. Schott' for WDR in Germany, and had short stories published by Granta, Telegram and International PEN, as well as writing for film and stage. Her non-fiction has appeared in the Guardian, London Review of Books, GQ and other publications. She is the editor of 'We Wrote In Symbols; Love and Lust by Arab Women Writers' (Saqi, 2021), and is also a lawyer with experience in human rights law. She lives in London. www.selmadabbagh.com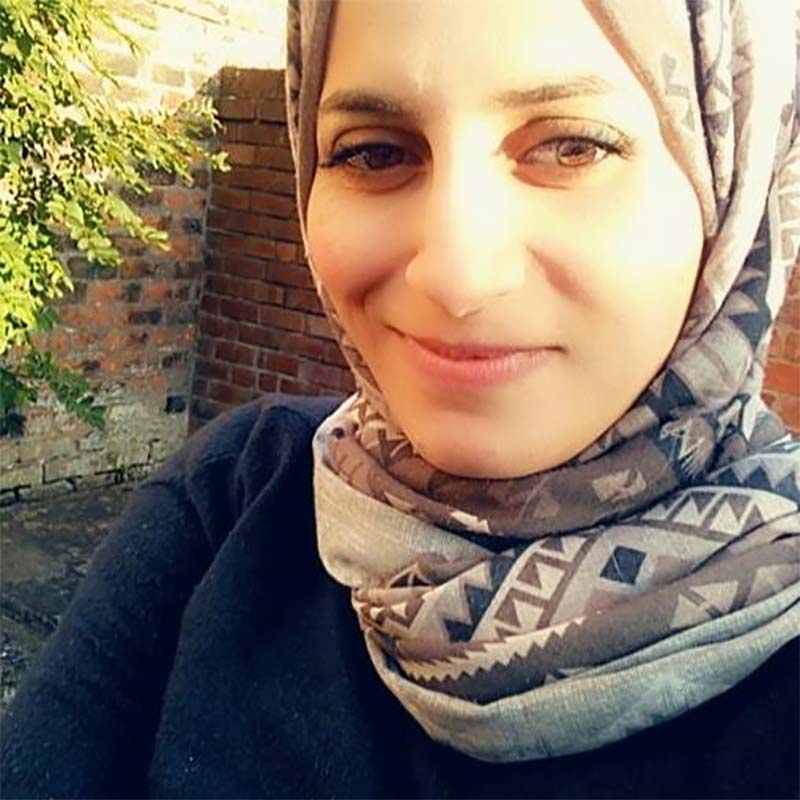 Naema Aldaqsha
Naema Aldaqsha is an indigenous Palestinian, born and raised in Gaza. Her grandparents come from Haifa and Hammama, a Palestinian city and village which were ethnically cleansed in 1948 for the sake of establishing Israel. She is currently pursuing her post-graduate studies in International Relations and Politics at Richmond University in the UK.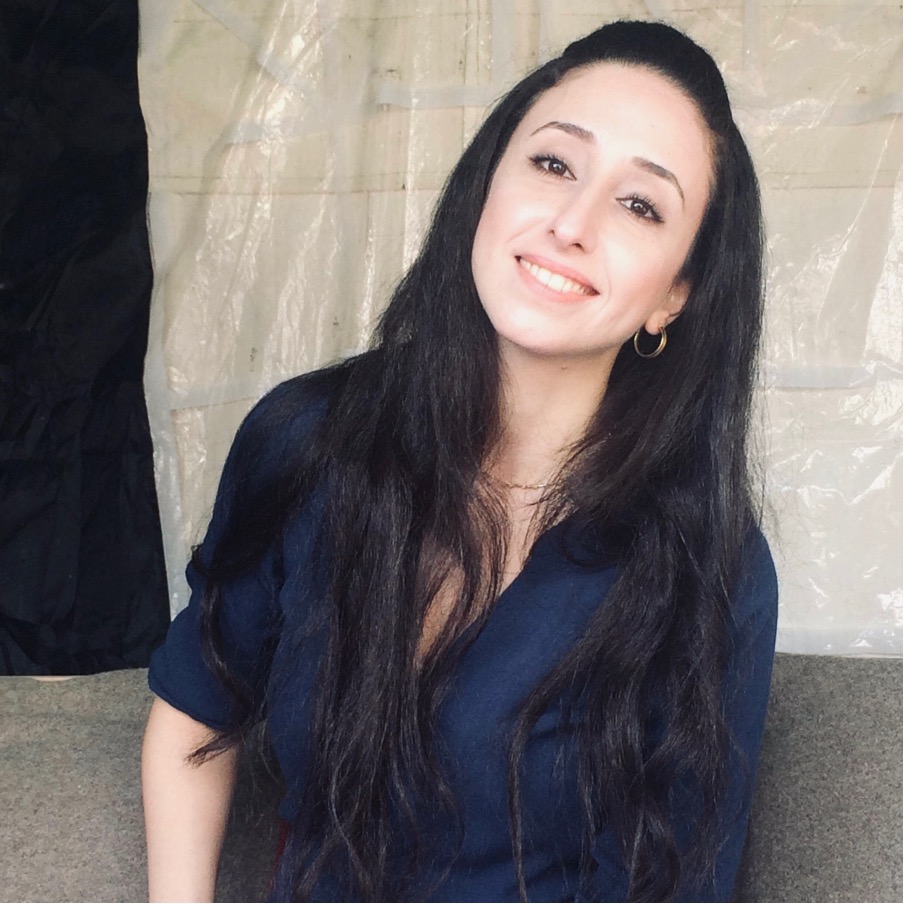 Nayrouz Qarmout
Nayrouz Qarmout is a Palestinian journalist, author and women's rights campaigner. Born in Damascus in 1984 as a Palestinian refugee, she returned to the Gaza Strip as part of the 1994 Israeli-Palestinian Peace Agreement, where she now lives. She graduated from al-Azhar University in Gaza with a degree in Economics, and has won a number of prizes for her writing, including the English Pen Award and the Creative Women's Award for her debut collection The Sea Cloak.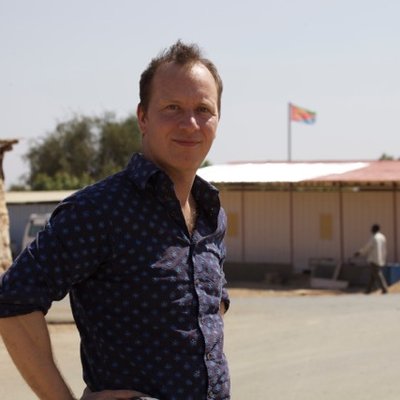 Paul Kenyon
Paul Kenyon is a BAFTA-winning journalist and author who has reported from around the world.
For twenty years he has covered wars and revolutions, as well as exposing corruption at home and abroad. He has led the way in undercover reporting since the late-90's, when he had his own programme on BBC 1, and has won many international and domestic awards for his work.
Paul is a veteran of investigative journalism and is often asked to speak on the topic, and on the issue of immigration, which became a specialism after he filmed the world's most dangerous migration route from Africa into Europe. He made four films on the journey, and won the Royal Television Society's Specialist Reporter of the Year award in 2010. He also wrote a book about the experience, "I Am Justice: A Journey Out of Africa", which was well-reviewed, and sold around Europe.
Seen as a risk-taker, he's always pushed boundaries in his journalism, often asking the questions many wouldn't dare – from tackling Gaddafi's son in a cage full of lions, to secretly filming Iran's secret nuclear sites. He's even faked his own death in a Haitian funeral parlour to expose a group of fraudsters.