Gaza Witness
Hearing the people of Gaza in their own words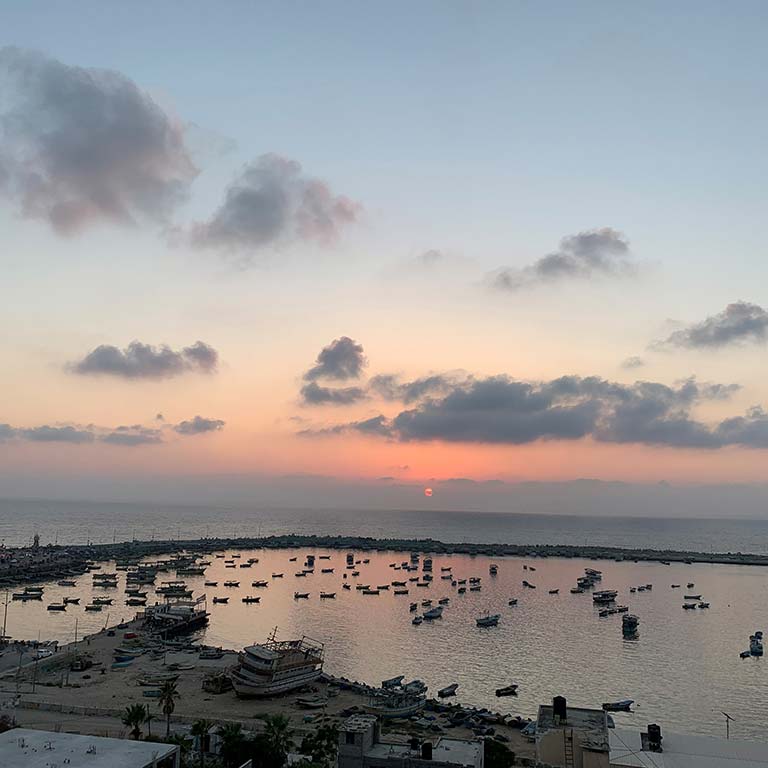 Event date : 28/11/2023
Start time (UK) : 7:00 pm
Location : Frontline Club, 13 Norfolk Pl, Tyburnia, London W2 1QJ
Approximate running time : 90 minutes
An evening of readings, shared experiences and testimonies from those in Gaza and those who know Gaza.
LIVE LINK-UP just confirmed: Palestinian survivor Kariman Al Mashharawi, who escaped Gaza 48 hours ago, will join us via Zoom from Egypt to tell us her family's story of survival under bombardment and their journey from there.
While our screens show horror upon horror, we take time to listen to the people of Gaza in their own words. Thanks to networks of family and friends in Gaza and beyond, we hear personal testimonies from those under attack and bear witness to the suffering and resilience of Palestinian people and Palestinian culture everywhere. Actors and speakers read poetry and fiction written under the bombs, and we hear stories of Gaza before the latest trauma, celebrating life despite the threat of violence and death.
With speakers including Ahmed Najar, Palestinian actor and playwright from Gaza; Tasneim Zyada, British-Palestinian actor and spoken word poet; Caitlin Procter, a political anthropologist who teaches at the Migration Policy Centre; Louisa Waugh, journalist and author of Meet Me in Gaza (Saqi Books); Live update from Max Slaughter from MAP (Medical Aid for Palestinians) and with Palestinian colleague on the ground in Gaza; Abdelfattah Abusrour, director of Alrowwad Centre for Arts and Culture, Aida camp, Bethlehem arrives in London with update from the West Bank. With readings from actors Maureen Beattie and Malcolm Sinclair and featuring musical performance by composer and concert flautist Wissam Boustany.
Tickets: £6 + 47p booking fee. The ticket price contributes to Bethlehem Cultural Festival's costs towards the venue hire. You can also choose to make an additional optional donation to Medical Aid for Palestinians (MAP). Donations to MAP can also be made on the night.
This event will also be livestreamed at no charge. You will need to register to get the livestream link which you can do HERE.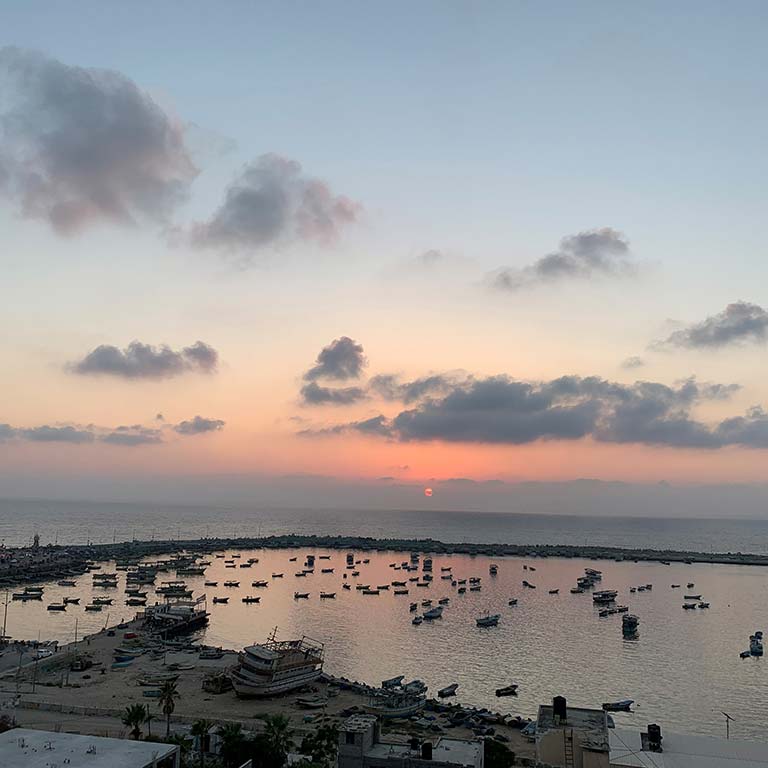 Kariman Ismail Al Mashharawi
An entrepreneur driven by the Arabic essence of "generosity," founded Architista, a social enterprise connecting Gaza artists with global corporations. Co-founder of Yadiaha, she garnered a $50K prize, empowering over 50 women through Palestinian embroidery. A TED event organizer and leader in Middle East Metaverse development, Kariman holds a BSc in Architecture Engineering.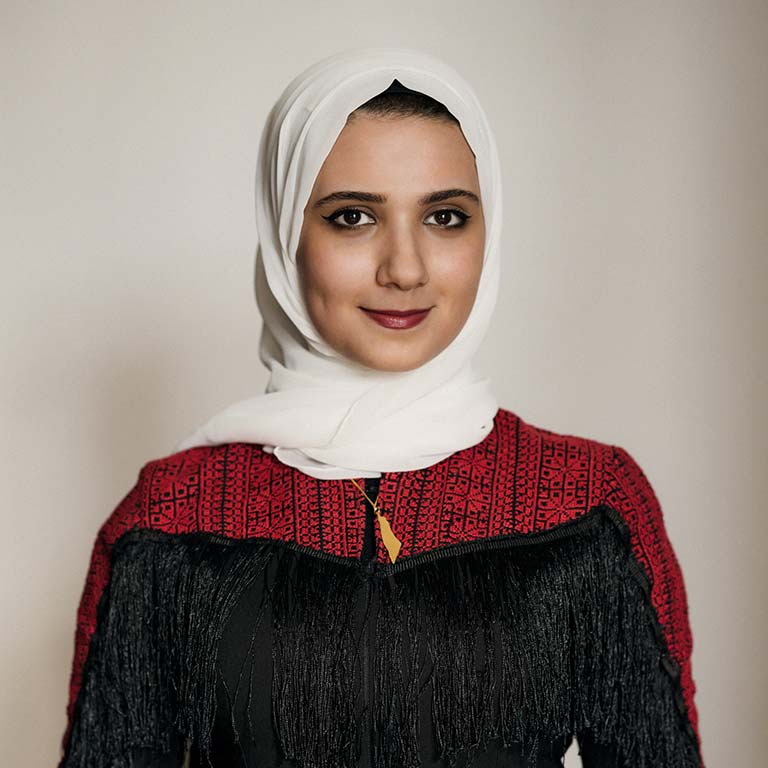 Ahmed Najar
Ahmed Najar is a Palestinian director, playwright and Dabke expert from Gaza. He has written and directed several productions.
In 2021, he wrote, directed and presented the play "God's Promise" in London. In 2020, he wrote the forthcoming play, Defiance, in collaboration with Canadian-American writer, Laura Hope-Gill. In 2019 The Cockpit Theatre and RichMix theatres in London presented his play, I Have Two Names, which questions the nature of solidarity movements and explores the complex experience of exile, identity and homesickness.
Najar was one of the curators of a weeklong festival in 2018 at the Royal Academy of Dramatic Art-Rada theatre and one of the curators of a weeklong multi-arts festival at RADA Theatre celebrating Palestinian culture and history. He wrote and directed Water and Salt – Slovenia (2015) and Project 51 (London 2016 & 2018). Ahmed is a co-founder and artistic director of Al-Zaytouna (founded in 2005) where he danced in most of the productions, with subsequent European tours. He wrote Between the Fleeting Words London (2010) followed by a tour through the UK and Europe in 2011. Najar took dabke teaching abroad and established it in the Hava dance group in Slovenia (2014).
He lives in London where he engages in advocacy and education regarding Palestinian Human Rights and Palestinian Culture.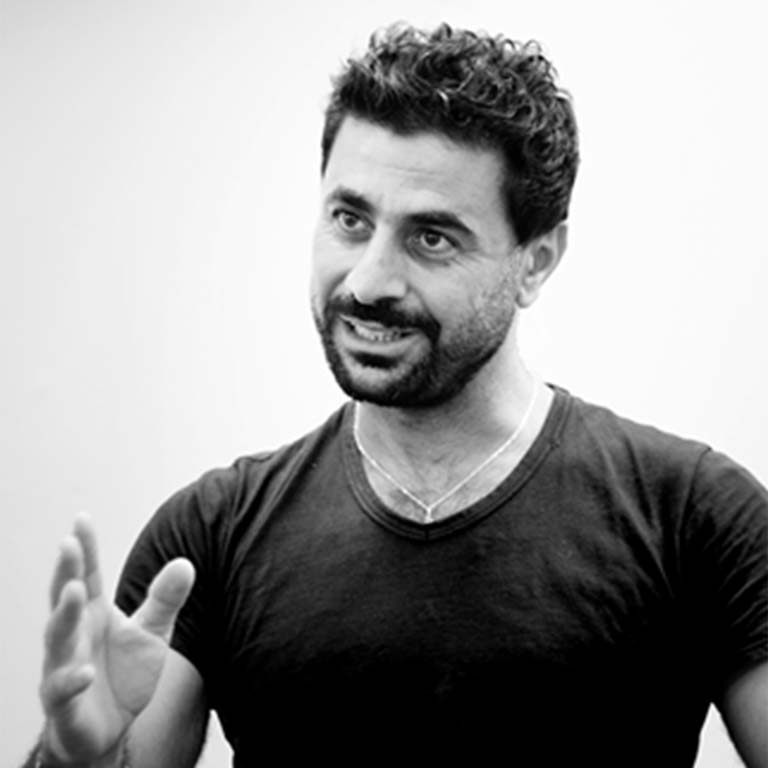 Tasneim Zyada
Tasneim Zyada is a London-based published Palestinian poet and international performer. Her writing explores the many layers that have shaped her identity and life experiences.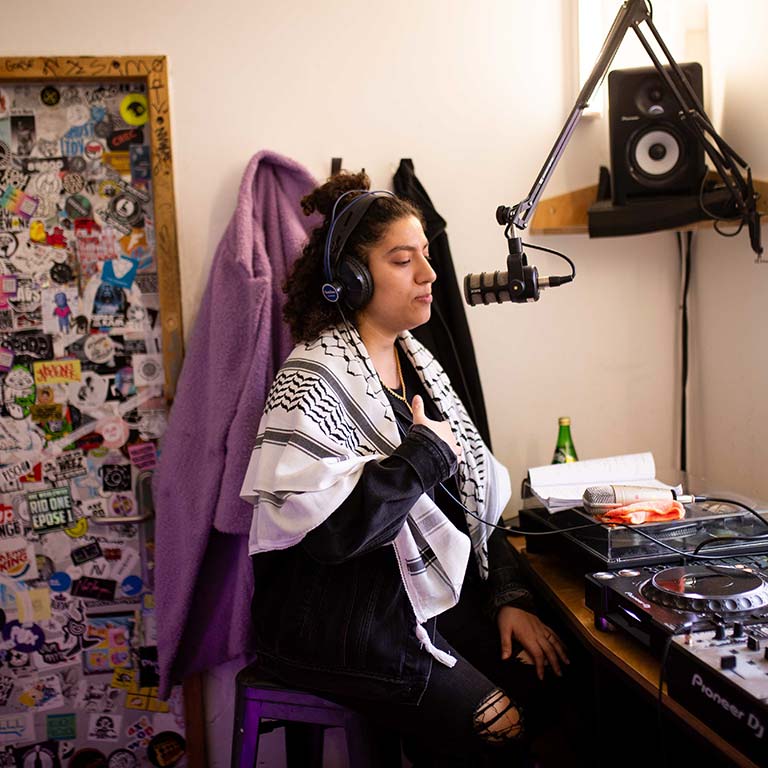 Louisa Waugh
When Louisa was eighteen, she went from Liverpool to the Middle East by bus. She spent time living in Palestine and in Israel – and that was the beginning of her long-term love for the region. Since then she's lived in Central Asia & West Africa, before returning to Palestine, firstly to work in Ramallah, then in Gaza. 'Meet me in Gaza', her account of life and lives inside the Strip, was published in 2013. These days Louisa lives on the West coast of Scotland where she's writing a book that weaves together her love of wilderness & seaweed with reflections on how political violence can be challenged by besieged communities and their friends. She blogs at the-waugh-zone.org & keeps on learning Arabic.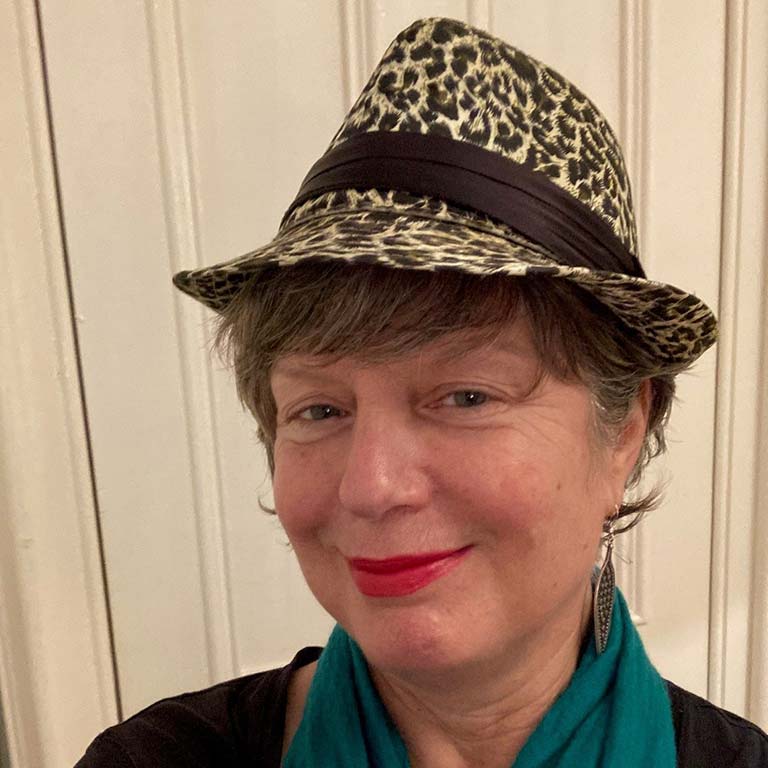 Dr Caitlin Procter
Professor, European University Institute (part-time)
Senior Research Fellow, Geneva Graduate Institute
Caitlin is an academic who conducts research on childhood and youth in contexts of conflict and forced displacement. She is a Professor at the Migration Policy Centre at the European University Institute, and a Senior Research Fellow at the Centre on Conflict, Development and Peacebuilding at the Geneva Graduate Institute. Caitlin completed her PhD at the University of Oxford in International Development, for which she undertook two years of ethnographic field work in the West Bank and East Jerusalem between 2015-2017. During that time, she also worked in Gaza with UNRWA doing research on youth unemployment. As a postdoctoral research fellow at Harvard University, she returned to Gaza between 2018-2019, where she led a study on the politics of migration aspirations among youth in Gaza, and also carried out research on youth participation in the Great March of Return. Her first book based on her doctoral research – an ethnography of the political aspirations of refugee youth in East Jerusalem titled Beyond the State – is under review with Cambridge University Press, and she is currently working on her second book manuscript, titled Mobility Under Siege about the politics of youth migration from Gaza. Caitlin has also conducted academic research on youth, conflict and displacement in Lebanon, Jordan, Northeast Syria and Tunisia. She leads social science courses and participatory research trainings with young researchers throughout the region, particularly in refugee communities, and regularly works as a consultant and advisor to UNRWA, UNHCR, UNICEF and Save the Children.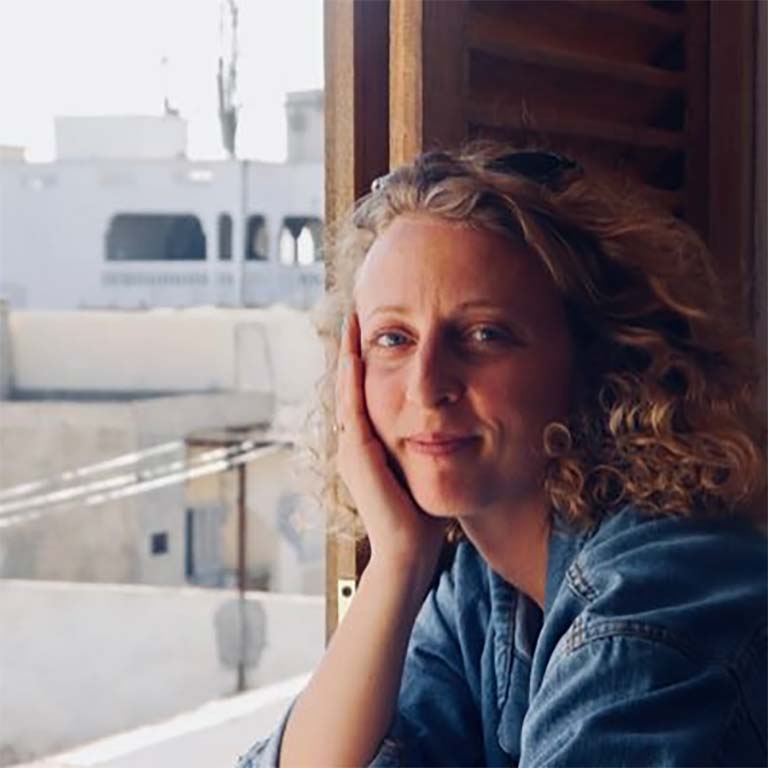 Dr Abdelfattah Abusrour
Abdelfattah Abusrour is founder and director of Alrowwad Cultural and Arts Society, established in 1998 in Aida refugee camp-Bethlehem. His concept and philosophy "Beautiful Resistance", using performing and visual arts, culture and education, is a creative and peaceful expression in situations of oppression and trauma to provide possibilities to save lives and inspire hope and build peace within individuals to be peace builders in their communities and beyond.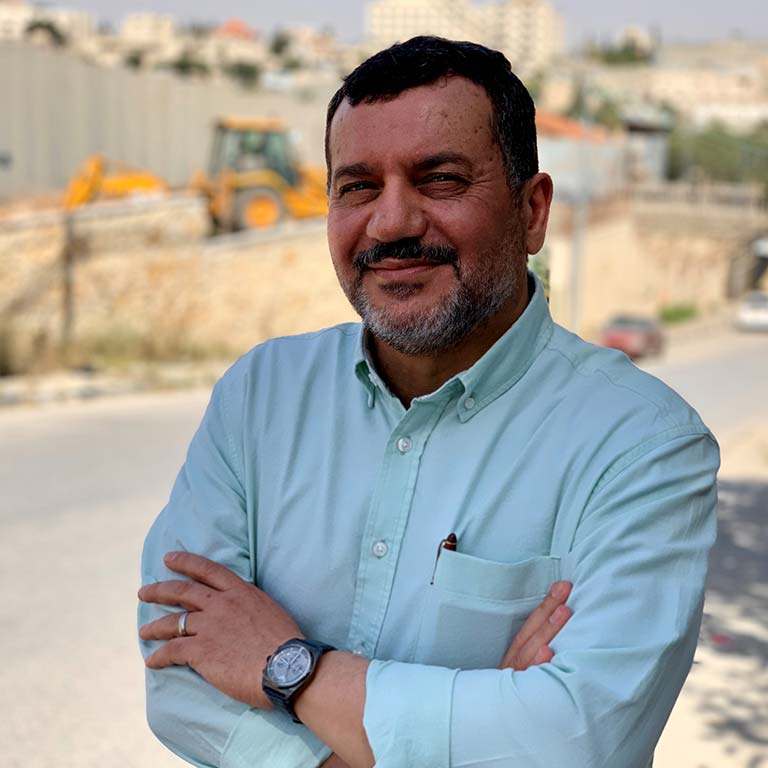 Maureen Beattie
Maureen graduated in 1974 from what is now the Royal Conservatoire of Scotland and has been working as an actress ever since. She was President of Equity, the union for creatives in the entertainment industry, from 2018 to 2022 and is a member of the Equity affiliated International Committee for Artists Freedom. In 2020 she was awarded an OBE for services to the entertainment industry.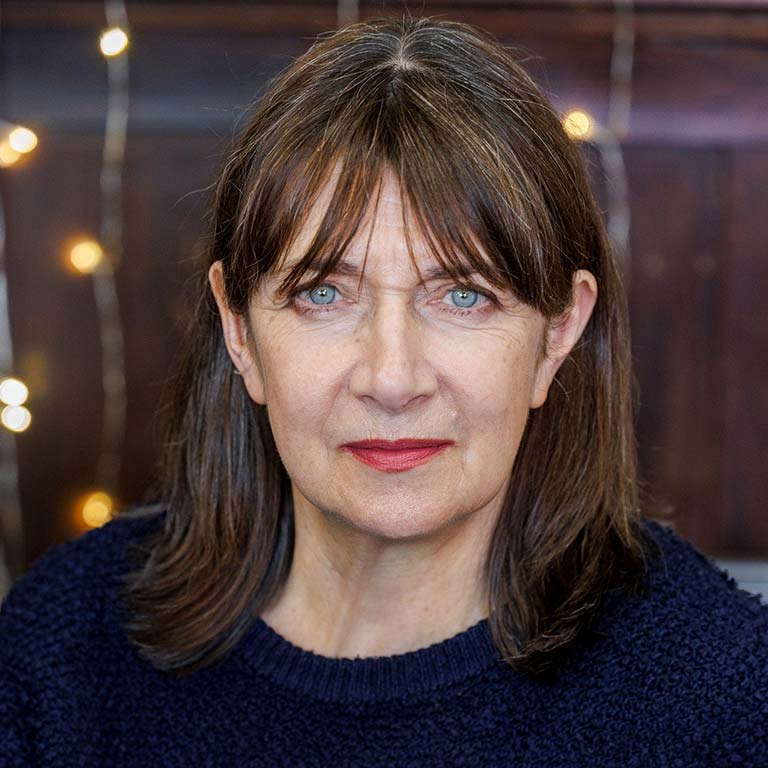 Wissam Boustany
Wissam Boustany's passionate musicality has helped him forge a distinctive reputation as an international flute soloist. His charismatic stage presence brings tremendous power and subtlety to a wide range of musical genres ranging from baroque, classical, romantic, contemporary and cultural settings. Imaginative programming often mixes the innovative with the traditional, combining an improvisatory flair with a wide emotional and expressive range, as well as an acute sense of tone colour and nuance. Wissam's approach to teaching has become known as his 'Method Called Love', inspiring many students and audiences. In recent years, Wissam has developed a keen interest in conducting, which led to the launch of his own orchestra, the Pro Youth Philharmonia, in 2018. The orchestra's ethos, based on the 'Method Called Love', embarked on two glorious tours before having to wind down during the pandemic. Recently, Wissam has reinvented his recital and orchestral presentations under the title Inner Journeys, transforming them into an arena for shared inspiration, debate and audience engagement. Wissam was recently appointed President of the British Flute Society.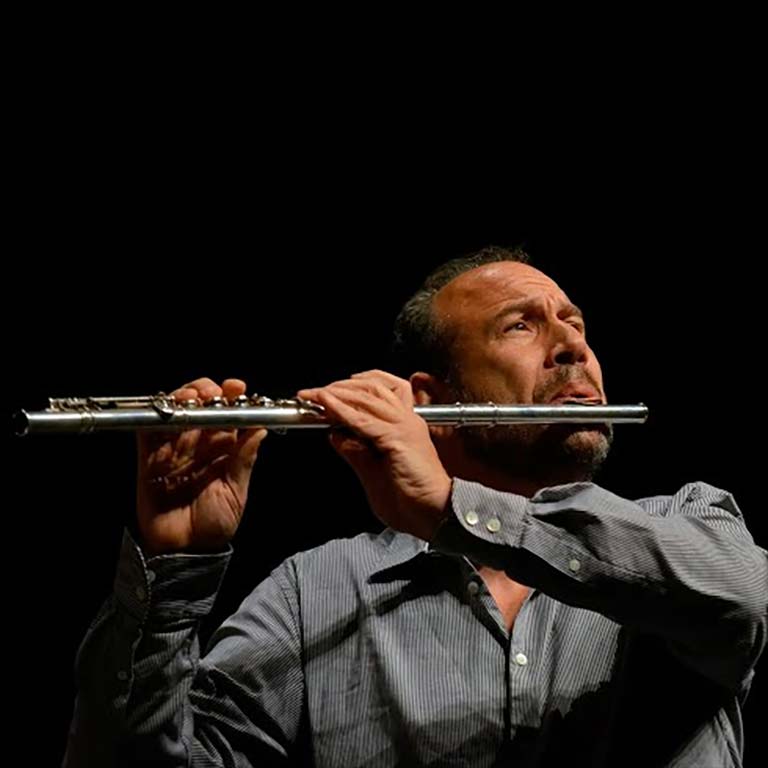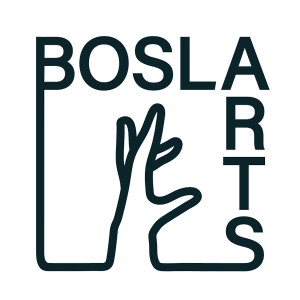 In partnership with Bosla arts