London screening of Farha
Posted on 13th April 2023
The Bethlehem Cultural Festival presents a screening and Q&A of FARHA on 18th May in collaboration the Arab Film Club.
The event will take place from 6pm – 8.30pm at the Prince Charles Cinema in Leicester Square, London.
We are delighted to be joined by director / writer Darin J. Sallam who is flying over from Jordan for a post-film interview hosted by Sarah Agha. Don't miss out on this opportunity to hear from the creator of this ground-breaking Palestinian film.
Synopsis : "After persuading her father to continue her education in the city, a Palestinian girl's dream is shattered by the harrowing developments of the Nakba."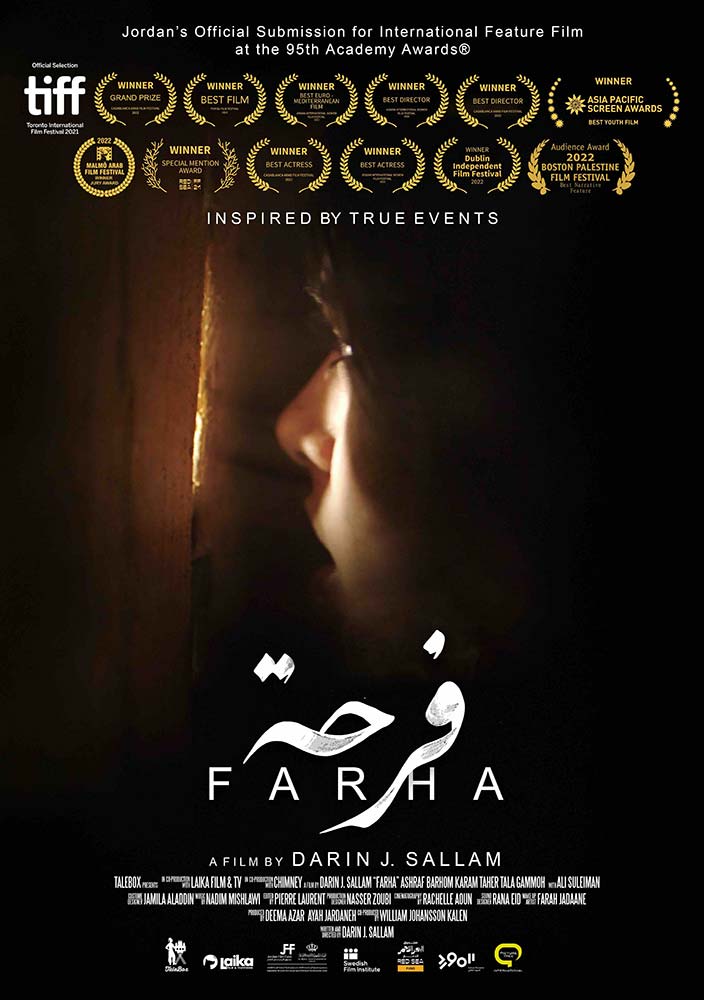 Farha was produced by Deema Azar and Ayah Jardaneh, the film stars Karam Taher, Ashraf Barhom and Ali Suleiman. For full cast and crew list : www.imdb.com/title/tt11555492
We are running this event in May to remember and raise awareness about the Nakba which is commemorated on 15th May by Palestinians around the world.
Tickets are £12 + booking fee and should be booked in advance via Eventbrite : www.eventbrite.co.uk/e/farha-screening-qa-with-writerdirector-darin-j-sallam-tickets-609835583647
Doors at 6pm. The film will start at 6.15pm sharp. The Q&A will commence post screening.
Sarah Agha : actress, writer, film curator and co-presenter of BBC's The Holy Land And Us
Darin J. Sallam : Jordanian writer/director of Palestinian roots. She holds an MFA from the Red Sea Institute for Cinematic Arts (RSICA), affiliated with the University of Southern California. Her critically acclaimed debut feature film FARHA (2021) had its world premiere at the 46th Toronto International Film Festival, won 12 awards to date from international film festivals including best film, best director, the jury award, the audience award and the grand prize and started streaming in December 2022 on Netflix worldwide. FARHA was also selected as Jordan's entry in the International Feature Film category at the 95th Academy Awards (Oscars) in 2023 and achieved a historic first win for Jordan by receiving the Best Youth Film award at the 15th Asia Pacific Screen Awards (APSA), known as "the Asian Oscars", making Sallam the first Jordanian director ever to be awarded an APSA .