Palmusic UK 10th Anniversary Concert
Posted on 28th September 2023
Our friends at Palmusic invite you to join them to celebrate their 10th Anniversary Concert in Southwark Cathedral at 7pm on 11th October 2023.
It's going to be a very special evening featuring two world premieres: 'A WILDSCAPE' by Faris Ishaq (nay/composer) and 'ORCHESTRA TRILOGY' by Saied Silbak (oud/composer). Palmusic UK will also to be presenting their very talented PalMusic scholar Marc Kawwas (piano) who will play Beethoven's Piano Concerto No 3 in his London concerto debut. Wissam Boustany will be conducting the wonderful St Paul's Sinfonia, with whom he has collaborated on several occasions.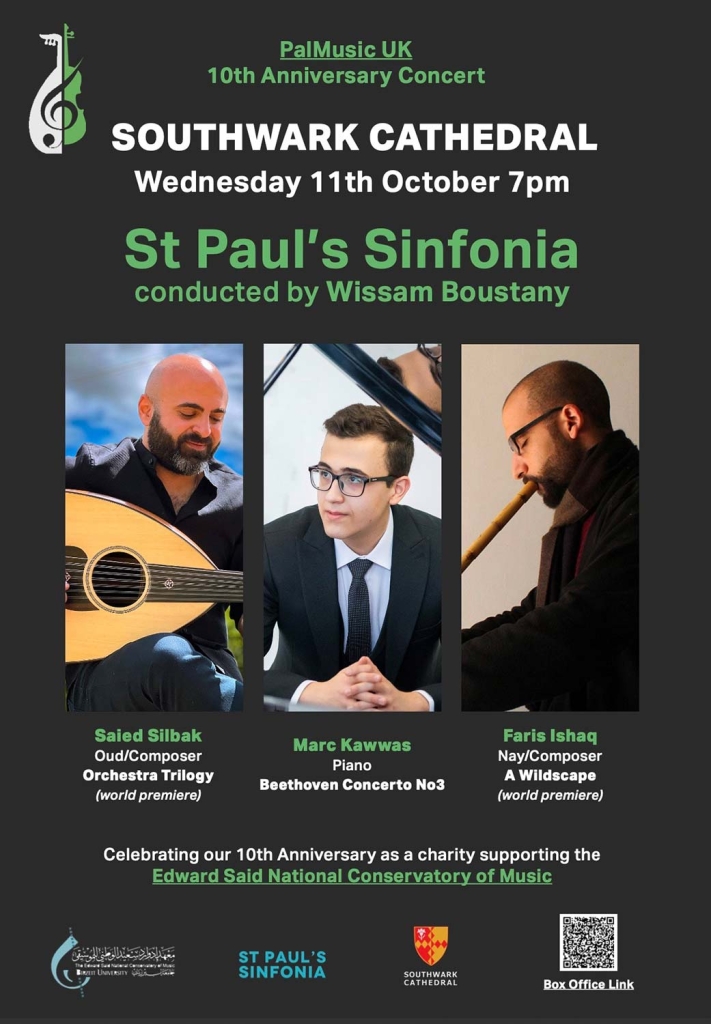 ---
Please bring your friends and help us make the most of this milestone for Palmusic UK; a UK-based charity supporting the Edward Said National Conservatory of Music in the Palestine, which has branches in Jerusalem, Ramallah, Bethlehem, Nablus and Gaza.