Crossing Borders
Baha AbuShanab, Razan Madhoon and Amira Al Shanti
Discussion between the director Razan Madhoon and film director Baha AbuShanab with Amira Al Shanti about the impact of film 'Go Home' on Scottish and Palestinian identity.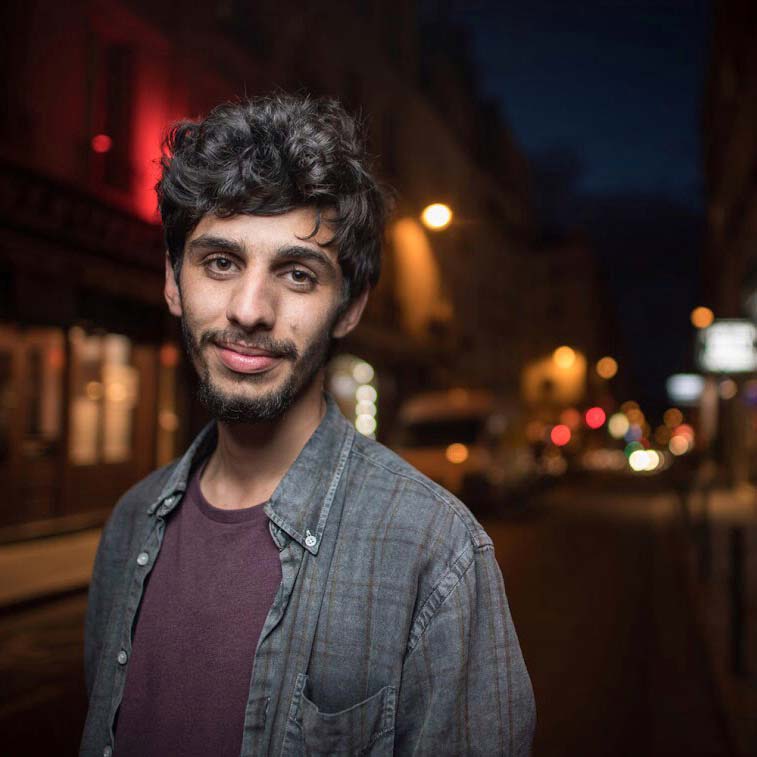 Baha AbuShanab
Baha AbuShanab is a film production graduate from the College of Arts and Culture at Dar Al-Kalima University in Bethlehem, Palestine. Before this, he received his diploma degree in Documentary Film Production from the same university in 2015. Over the course of his six years of studies, Baha produced several film projects, including 'The Living of the Pigeons,' named after a line in a Mahmoud Darwish poem. The 16-minute documentary portrays the harsh experiences of Palestinian workers crossing an Israeli checkpoint near Bethlehem to reach their workplaces inside Israel.
Baha's film has won several awards: Best short documentary at Zayed University Middle East Film Festival (2015), Best Foreign Movie Award at Chalontout Court Festival (2016), and Best Movie on Palestine, Al-Ard Award at Al-Ard Doc Film Festival (2016), the Amnesty International award at the Poitiers Film Festival (2016), and best short film at Festival Cin-Palestine Short Film Competition (2017). It has been screened at more than 32 film festivals worldwide, including in France, the USA, Italy, Germany, UAE, and Palestine.
Baha is currently completing a master's degree in Documentary Film at Goldsmiths University, London.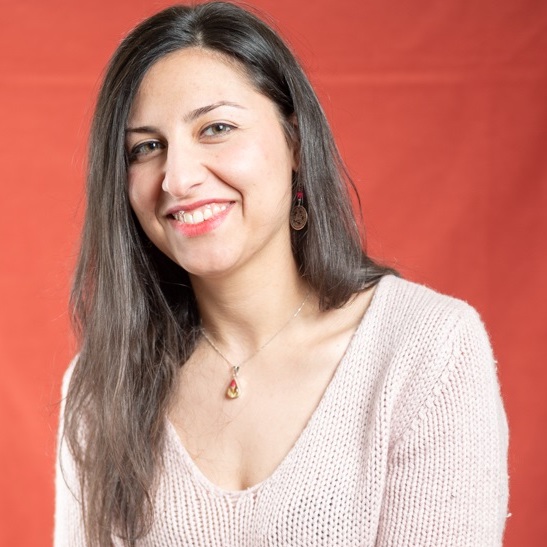 Razan Madhoon
Razan Madhoon is originally from Gaza, Palestine. She holds a BA in Journalism and worked in Palestine as a TV reporter and also in documentary film. In 2015, Razan received the Chevening Scholarship which enabled her to do an MA in Film and Directing at Screen Academy Scotland, Edinburgh Napier, where she graduated in 2016.
Razan has worked with Red Kite Animation in Edinburgh as Associate Producer on a feature set in Palestine. She has also developed a short drama film about the refugee experience in Scotland with fellow MA Film graduate Reece Cargan (MA Film, Producing 2016), as well as developing a feature film based on her short MA graduation film, The Good Spirit.
Razan also received funding from the University of Edinburgh Development Trust to make a 30 minute documentary film on her experience of moving to Scotland with her two children, and trying to fit in and learn English and the new culture. The film is used for educational purposes in The School of Education at Edinburgh University.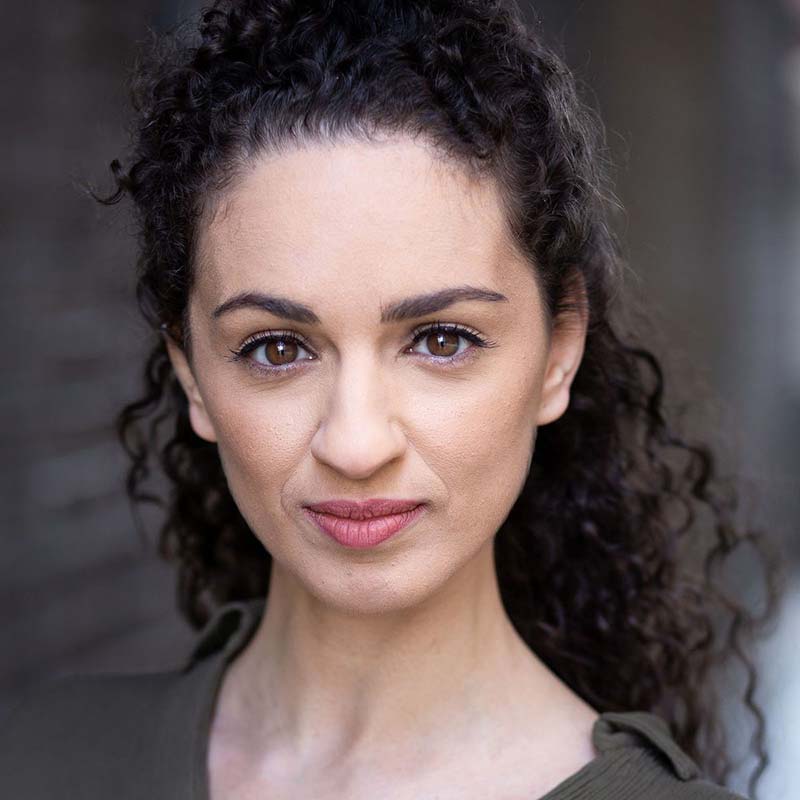 Amira Al Shanti
Writer & Actor
Amira is a Scottish-born Palestinian singer, actor and writer represented by Infinity Artists. Said the Dove to the Olive Tree: A Love Letter to Palestine is both her scriptwriter and screen acting debut. Amira also recently made her West End debut at the London Coliseum, where she was a part of the ensemble of Rumi: The Musical, which starred Ramin Karimloo and Nadim Naaman. She also appears on the concept album of Rumi, released earlier this year and available to stream on all platforms. Amira has also provided Arabic language voiceover work for National Theatre of Scotland and BBC Scotland's Adam. Previously Amira has starred as Deloris (Sister Act, Captivate Theatre), Aida (Aida, Glasgow Live Productions), Amy (Little Women, Mad Props Theatre), Mary Magdalene (Jesus Christ Superstar, Kelty Musical Association), Wendla (Spring Awakening, Glasgow Live Productions), Joanna (Dear Brutus, Threepenny Theatrical), Lizzie (Elephants, Threepenny Theatrical) and appeared as an actor in the New Voice Awards (The TV Foundation) and in the Writing for Performance: Muslim Woman's Stories 2021 group with Stellar Quines Theatre Company and Glasgow Women's Library. Amira also appears as Princess Jasmine and Moana with Wish Upon a Star Entertainment, and previously worked as a singer with The Vintage Girls and performed as Leigh-Anne in Little Mix Magic. Amira's writing has most recently been published in Issue 2 of Dardishi, and will again be published in Issue 3 of Dardishi which is available to pre-order.