A person can only be born in one place
Ahmed Najar, Ashraf Afifi, Aimee Shalan
Ahmed Najar, Ashraf Afifi and Aimee Shalan discuss the impact of the occupation on artists in Palestine and on Palestinians in the diaspora.
In partnership with British Council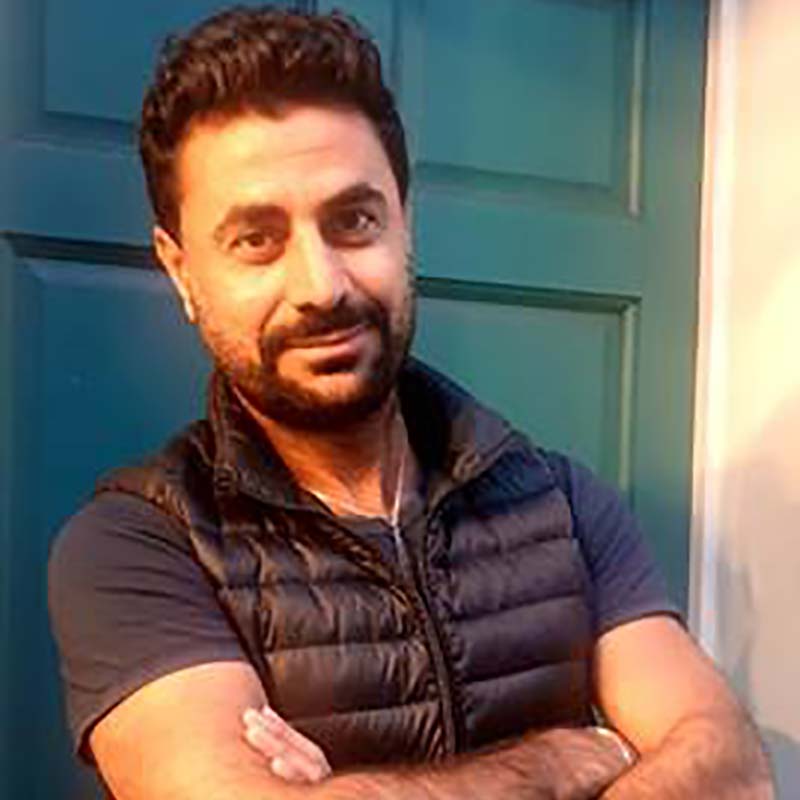 Ahmed Najar
Ahmed Najar is a Palestinian director, playwright and dabke expert from Gaza. He has written and directed several productions. In 2021, he wrote, directed and presented the play 'God's Promise' in London. In 2020, he wrote the forthcoming play 'Defiance,' in collaboration with Canadian-American writer, Laura Hope-Gill. In 2019, The Cockpit Theatre and RichMix theatres in London presented his play, 'I Have Two Names,' which questions the nature of solidarity movements and explores the complex experience of exile, identity and homesickness. Ahmed was one of the curators of a week-long multi-arts festival in 2018 at the Royal Academy of Dramatic Art (RADA) Theatre, celebrating Palestinian culture and history. He also wrote and directed 'Water and Salt' (Slovenia, 2015) and 'Project 51' (London, 2016 & 2018).
Ahmed is a co-founder and artistic director of Al-Zaytouna (founded in 2005), where he has danced in most of the productions, with subsequent European tours. After writing 'Between the Fleeting Words' (London, 2010), he went on tour across the UK and Europe in 2011. Ahmed took dabke teaching abroad, establishing it in the Hava dance group in Slovenia in 2014. He now lives in London, where he engages in advocacy and education regarding Palestinian human rights and Palestinian culture.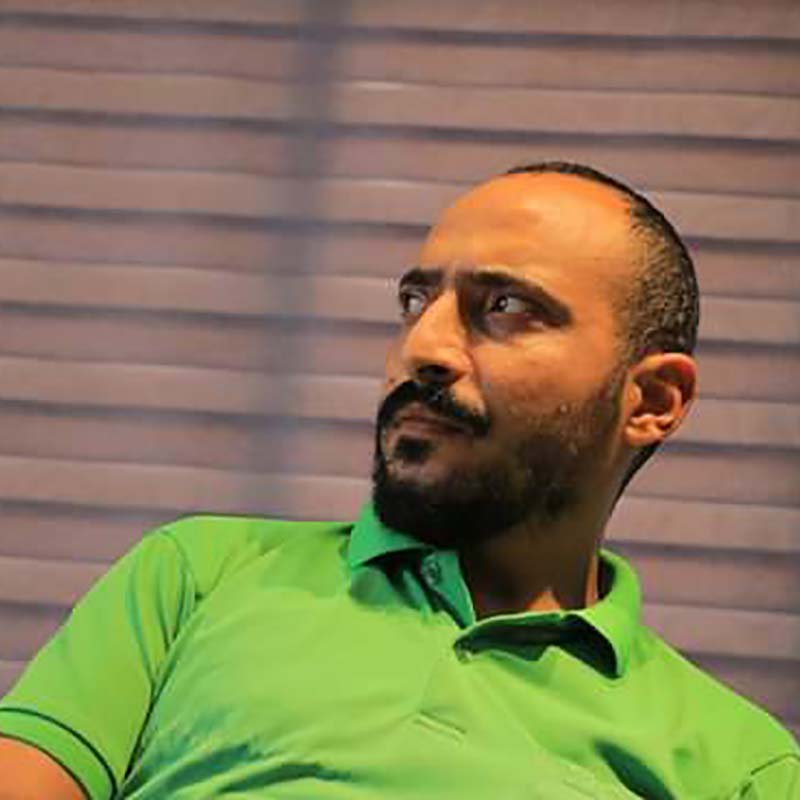 Ashraf Afifi
Ashraf Afifi is a Palestinian director and writer born in Gaza 1986. He graduated from Theater Days Foundation, Palestine, in 2013.
Ashraf has worked for 11 years with the Theater Days Foundation, where he taught the art of acting and wrote and directed dozens of plays for children, as well as in Al-Qattan Foundation and Tamer Foundation. In 2016, he created the Taghreeda Arts Team, which includes 45 young artists from the Gaza Strip who work in theatre, music, and dance –especially folk dance.
Ashraf has written and directed several plays, including: 'Something Else, Mr. Seraphin' (2016), 'On the Sidewalk, Let's Get Ready' (2017), 'The Seventh Land, The Land of the King and A Little Caesar' (2018).
Ashraf took a role in the play 'Barzakh,' which was originally directed by him in 2021 and presented at Taghreeda Arts Festival in August 2021, supported by the British Council's Masart Grants for artists and cultural organisations.
Ashraf has devoted his years to acting and directing, having accomplished nearly forty plays for children and youths in the Gaza Strip. His directing style is characterised by rich imagination and critical thinking, and his plays are known to be sarcastic, funny and full of music and joy.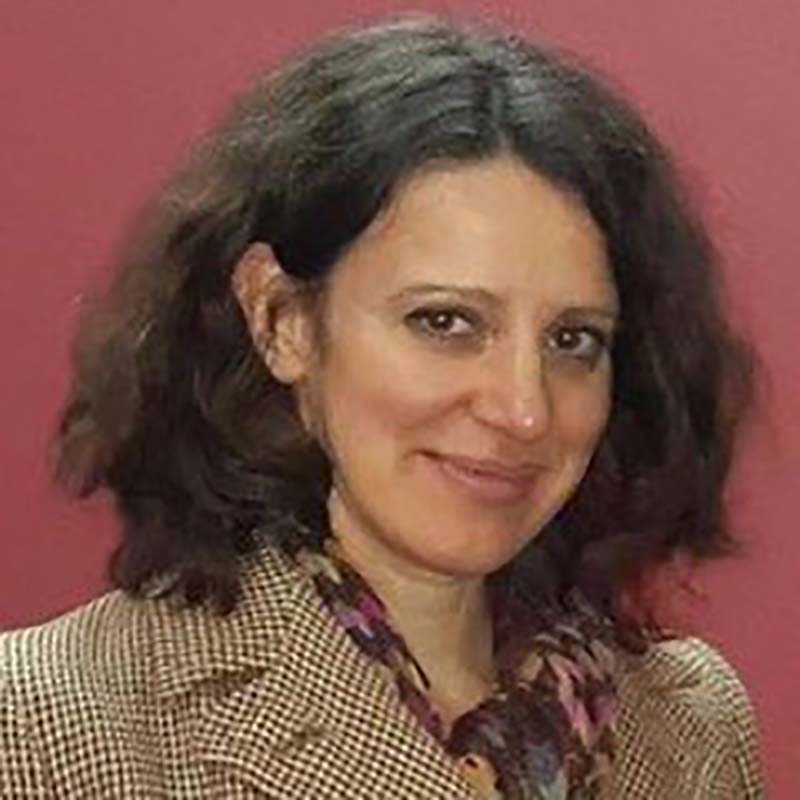 Aimee Shalan
Aimee Shalan is Co-Director of Makan, an organisation that nurtures and amplifies the voices of Palestinians and human rights advocates with the aim of reshaping mainstream discussion around Palestine. Her previous roles have included: Chief Executive of Medical Aid for Palestinians (MAP), Director of Friends of Birzeit University (Fobzu) and Co-founder and Director of Pressure Cooker Arts. She is currently Chair of the British Palestinian Council, a trustee of Fobzu, and a member of Palestinian policy network Al Shabaka. She has written for a variety of media outlets and she holds a doctorate in the Politics of Palestinian Literature.